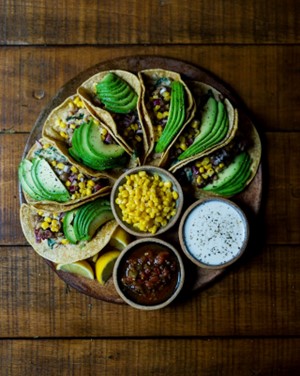 Tamme McCauley of Pacific Palisades is a self-titled foodie who blogs about the industry, modern trends, and new and exciting dishes. In the following article, Tamme McCauley discusses the trends in the food industry gaining popularity in 2023.
From air fryer recipes to cucumber salads to Turkish eggs to tiramisu, 2022 brought the world an abundance of delicious dishes. TikTok, Instagram, and other social media platforms fueled the culinary fire over the last 12 months, and the traction is expected to continue long into 2023 — and, most likely, beyond.
Tamme McCauley says that while 2023 is already upon us, analysts have predicted which of last year's trends are set to continue and which new ones will emerge.
Eight Predictions for Popular Food Trends
Budget-Friendly Meals
According to Tamme McCauley, ingredient availability and affordability are critical factors in a food-based trend's success.
Upon conducting a survey, the experts at Instacart found that 56% of shoppers factor in affordability when making a recipe they see on social media, with 49% contemplate the recipe based on whether they already have most of the ingredients.
In 2023, expected food trends to emerge will be based on budget meals prioritizing fridge and pantry must-haves explains Tamme McCauley of Pacific Palisades.
Foolproof, Quick-Prep Meals
The foolproof quick-and-simple meal trend was already a "thing" in 2022 with the introduction of Hello Fresh, Blue Apron, and many others. But according to expert predictions these trendy, convenient meals will continue gaining popularity in 2023.
Tamme McCauley says that everyone enjoys a few shortcuts when it comes to creating good food. Even highly skilled chefs like preparing recipes that are simple and taste amazing.
Tamme McCauley of Pacific Palisades reports that over 65% of surveyed social media users said they will only follow a recipe they found on social media platforms if the instructions seem straightforward and uncomplicated.
Seasonal Ingredients
Seasonal ingredients will play a huge part in food trends this year, with 47% of people choosing recipes showcasing in-season fruits, vegetables, and other ingredients.
Ever since the coronavirus pandemic, people have become more conscious about what they're consuming, sparking the rise in seasonality interest. After all, Tamme McCauley says that seasonal ingredients are more affordable, tastier, fresher, and provide more nutrition — the best of all worlds.
Participatory Global Eats
Instagram published its 2023 Trend Report, citing cultural curiosity to be the main driving factor behind this year's food trends.
As per the report, Tamme McCauley says that Gen Z will whisk the concept of participatory global eats into the trends list throughout the next 12 months as they explore distinct cultures through cuisine.
Evidence shows that 68% of Gen Z social media users would like to try or will continue to try food from other cultures after learning about it online. And Instagram appears to be an ever-expanding gateway for that.
With that in mind, 2023 promises to turn the globe into a restaurant without borders.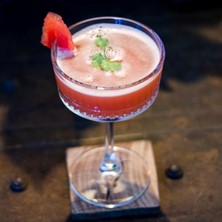 Alcohol-Free Spirits
The non-alcoholic beverage sector has boomed in popularity. What started as a sober curious trend has transformed into an all-new drinks category for an age of never-seen-before consumers.
Pinterest, a social media platform with 80% accuracy for trend predictions over the past three years, says Gen X will further popularize the alcohol-free trend, pushing for mocktails and low-ABV options according to Tamme McCauley of Pacific Palisades.
The platform's prediction report states that there has been a huge increase in non-alcoholic-drinks-based searches. For instance, searches for "fancy nonalcoholic drinks" is up by 220%, and "mocktail bar" queries have increased by 75%.
Sea-Sourced Superfoods
Another interesting highlight of the Pinterest Predicts report shows that this year's top superfoods will come from the sea.
Ocean-based foods are becoming increasingly popular with Gen X and Millennials around the world due to their health benefits.
People should expect to see more green algae, seaweed, and nori snacks in their supermarkets in 2023.
Sustainability Reigns Supreme
Sustainably sourced foods have been a hot consumer topic for a few years. But it's really going to kick up a gear in 2023.
These days, sustainable foods come in many tastes and textures — from fish to egg to meat to everything in between. Packaging will also be even more important this year, with many brands already switching to eco-friendly solutions.
Consumers are more eco-conscious than ever, growing this trend in 2023 and beyond.
Bouqakes
Tamme McCauley of Pacific Palisades reports that Millennials and Gen X are behind this strangely but aptly named trend — they're saying goodbye to bouquets and waving hello to bouqakes.
The much-loved apothecary aesthetic has made its way into the kitchen, with people making wildflower cupcakes, cake-based bouquets, and daisy-shaped desserts.
The Future of Food Appears Sustainable, Ethically Sourced, and Oh-So Tasty!