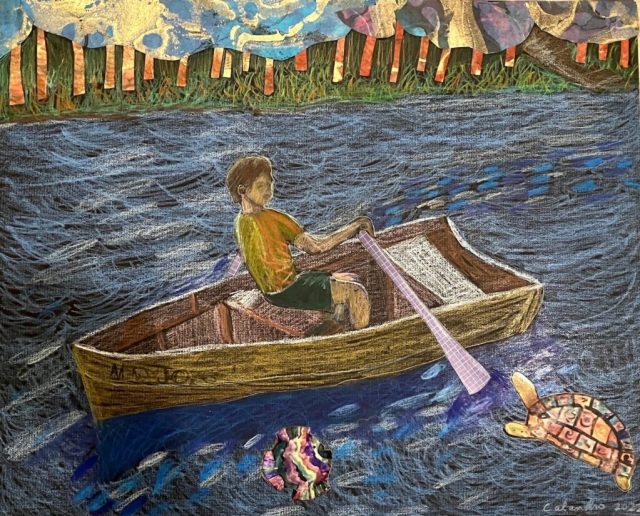 The largest exhibition in the history of the Noyes Museum of Art of Stockton University is so big that two locations are needed to display the works.
The exhibit titled, "Mother Nature vs. Human Nature: The Inequity of Climate Resilience," is the New Jersey Arts Annual Exhibition for 2023.
The exhibition runs from Feb. 1 to June 24 with an opening reception to be held at the Noyes Arts Garage 1-4 p.m. Saturday, Feb. 4.
The display, which features 105 artworks by 103 artists who either live or work in New Jersey, will be held at both the Noyes Arts Garage in Atlantic City and at Stockton's Kramer Hall in Hammonton.
"It is the largest group of participants in the museum's history," Noyes Museum Executive Director Michael Cagno said. "And it's compelling evidence of New Jersey's dedication to and passion for the arts."
The Arts Annual Exhibition is a co-sponsored project of the Noyes Museum and the N.J. State Council on the Arts, a partner agency of the National Endowment for the Arts.
The museum received a $50,000 grant from the state last summer to stage the climate-themed exhibit. The host of the annual exhibition rotates each year among different museums throughout the state. Cagno said the Noyes last hosted in 2016.
"Through this exhibition, the public will gain a profound understanding of the interconnection between life and the disturbances related to the climate," he said. "The artists have presented a renewed sense of responsibility for action."