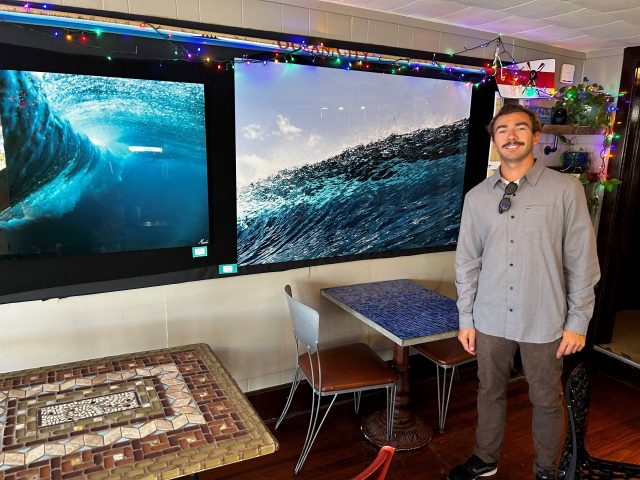 By MADDY VITALE
Matt Aromando relocated to Hawaii two years ago from his hometown of Ocean City to pursue his passion for landscape photography.
His love of taking pictures has led Aromando, 26, to travel the world.
He has captured the magnificent wildlife on the plains of the Serengeti and the breathtaking views from the mountains of Argentina.
But what he loves most is taking photos of the ocean.
The avid surfer, who lives with his girlfriend, Aly, 25, on the island of Oahu in Hawaii, began his love of photography when he was in middle school.
He found out early on that the water, whether on the New Jersey coast or in the Pacific, the ocean was going to be his central focus.
"I spent my life in the ocean. My interest started with surfing and I decided to mesh surfing and photography," Aromando said in an interview Friday. "Being in the water and having knowledge of the ocean helps me when I am taking photos. It is great to be close to the action. I know where to be and where the surfers will be."
From now until Jan. 3, visitors to Positively 4th Street Cafe in Ocean City may view and also purchase some of Aromando's favorite pieces.
"Even though I relocated to Hawaii, I always carry Ocean City with me, and I am proud to have my work from a different part of the world being showcased in my hometown," Aromando said.
Positively 4th Street Cafe features different artists' works on a rotating two-week basis. Aromando's works have been on display since Dec. 18.
Two large pieces highlighting the massive waves of Hawaii are prominently displayed in the front of the cafe. There are also a few smaller prints in the back of the establishment. And all of the pieces, Aromando noted, can be purchased in a variety of size prints.
"I think one of my favorite photos is the huge one of the large waves," he said of one of the two pieces in the front of the cafe. "That is a more recent one, too."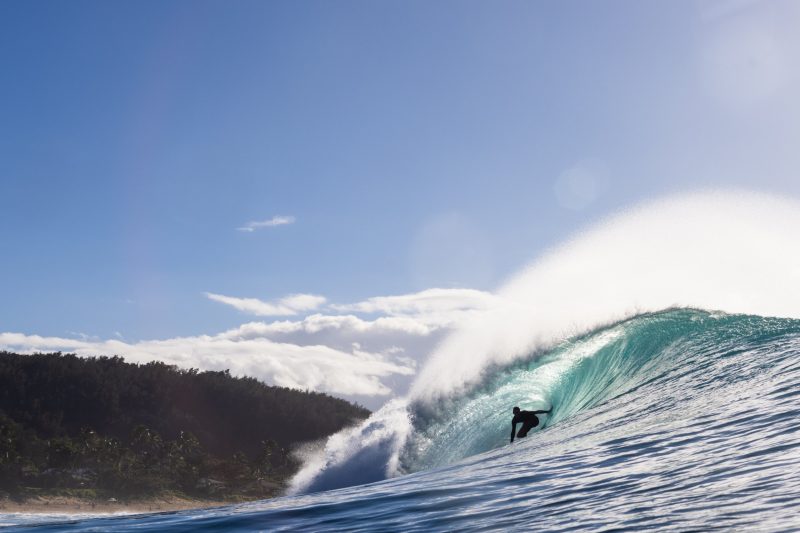 Rachel Gannon, an employee at Positively 4th Street Cafe, said in an interview Friday that Aromando's works are being well-received.
"We have a few beautiful wave pieces up," Gannon said. "The work is pretty amazing. The colors in them are so vibrant."
All of Aromando's works may be purchased online on his website for his company, Mondo Productions at matt-aromando.com.
Aromando's full-time job is in stark contrast to his hobby.
"I am a civil engineer," he said. "Photography lets me express my artistic side."
In addition to photos is an array of cinematic videos on his website that highlight his travels and artistic talents.
One of his videos features the OC Swim Club. The club is a U.S. Masters Swim Team and an independent adult open water/ocean swimming and surf lifesaving sports club based in the waters of South Jersey.
He has also created other recent cinematic videos, including one of his trip to the Serengeti.
Winter in Hawaii means Aromando will hone his skills for photography.
"I am looking forward to doing more this winter in Hawaii," he said. "I will get out in the water this season and push my limits."
For more information about Matt Aromando's photography and for pricing, visit http://matt-aromando.com/ or on Instagram at https://www.instagram.com/mattaromandophoto/