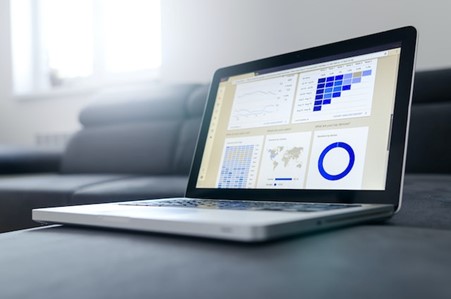 Bob Afsari is a digital marketing mogul and owner of a lead generation company that he started after spending years as a molecular biologist. With his background in marketing and biology, he combines his knowledge of these two fields and focuses on creating portfolios for businesses with robust revenue streams. In the following article, Bob Afsari discusses the importance of digital marketing for businesses today, and why the days of word-of-mouth marketing are gone.
There was a time when small brick-and-mortar businesses could rely on word of mouth, a few flyers, and maybe a radio ad, to help grow. Those days are gone—and they have been for a while now.
Sadly, there are some small businesses that still haven't realized that digital marketing isn't an optional extra. It's not a thing they can invest in when the budget allows.
Digital marketing is now key to business survival and growth.
Bob Afsari says that the tech evolution has necessitated a change in strategy for every business. Digital marketing has taken the place of traditional marketing solutions—and every business can be better off for it.
There are multiple benefits to embracing digital marketing solutions for businesses:
Improved reach and a wider audience
Affordability. A sensible, well targeted digital marketing campaign can use a portion of the traditional marketing budget.
Detailed reporting. Investing in online marketing tools gives access to key analytics to help grow any small business.
Brand loyalty. Tailoring a digital marketing strategy allows each business to fine tune its brand voice and messaging consistently.
Engagement. A social media presence—which is key to any digital marketing strategy—makes a brand appear more open, approachable, and trustworthy.
Improved conversion. With a digital presence, sales can be just a few clicks away for savvy consumers. Removing obstacles in the sales funnel—like making a phone call or travelling to a brick-and-mortar store—drive conversion rates.
Building a digital marketing strategy sounds complicated—but it's not.
In this article, Bob Afsari unpacks five ways businesses are using digital marketing for growth right now—and how these can translate to any business, anywhere in the world.
Digital Marketing in a B2B Setting
Bob Afsari says companies that focus on business-to-business lead generation are typically focused on one goal: securing an appointment with a decision maker.
Beyond a well-crafted website, positioning the business brand on LinkedIn is effective. In fact, Bob Afsari says that the business-centered platform has an important presence in digital marketing.
Real World Application:
Advertising on LinkedIn might not have the highest reach amongst the social media networks—but for B2B businesses, it has the most effective according to Bob Afsari.
An ad on LinkedIn can reach up to 14.6% of the world's population. Given that those users are professionals from a self-selected user base, this form of digital marketing delivers a highly effective, targeted campaign at minimal cost.
Digital Marketing in a B2C Setting
Bob Afsari says that for businesses that market direct to the consumer (B2C), a digital marketing strategy might be a little more complex. Key variables—who is the target demographic? What digital platforms are they using? When are they active online?—can change, but some core details stay the same.
Effectively: leads can become customers without ever actually speaking to a representative of that business.
Consumers—especially the under 40's crowd—have moved away from having face to face conversations with businesses and moved towards digital communication.
Email updates, Live Chat features, and social media comments can accelerate the buyer's journey—where a face to face conversation can halt it entirely.
Because a product or service will be positioned earlier on in the sales journey, a core focus on platforms like Instagram, Pinterest, and TikTok—all featuring a strong CTA—can be more effective.
Real World Application:
When Dasha Derkach launched her brand, Enchanted Scrunch, in 2021, she began promoting on TikTok. One video in particular gained 15,000 views and 10 orders. Shortly after that, it had 3 million views—and thousands of sales.
In 2022, 90% of all the brand's sales are through her TikTok links, and her business is turning over six figures within 12 months.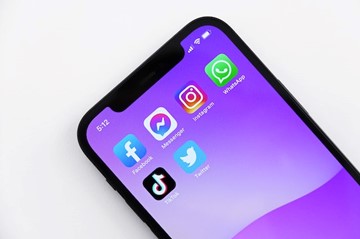 Digital Marketing at the Awareness Stage of the Sales Funnel
Digital strategies that factor in blog posts, shareable content like infographics, and short video clips increase brand awareness and drive early engagement.
Blog posts are an excellent tool for generating organic traffic to a company's website. Infographics and short videos offer value and improve brand awareness, develop brand authority, and increase brand recognition.
Real world application:
Bob Afsari says that every month worldwide, almost half a billion people read more than 20 billion pages of blog content. And blogs are widely considered one of the most trustworthy sources of information online.
Digital Marketing at the Consideration Stage
When potential customers are considering the products or services on offer, a different form of content can drive the odds of a successful sale.
Ebooks deliver more comprehensive information on the product or service and helps the customer to feel that they have received something valuable for free.
Research reports provide the same depth of product support, as do webinars, video content, and tutorials.
Real world application:
Using long-form content like ebooks and reports open leads up to an exchange—they are receiving something of value. In sales psychology terms, this builds a sense of obligation and commitment, which—in turn—helps close a sale.
Digital Marketing After the Sale
With traditional marketing, radio and television ads continued to play regardless of whether anyone purchased the product or not. Print ads became tomorrow's litter. Flyers were stapled over or torn down.
Bob Afsari says that with the laser-focused reach of digital marketing, that kind of advertising is seen as spam. Instead, businesses have the opportunity to build brand loyalty and boost the odds of repeat sales further along the line.
Real world application:
Technology gives businesses valuable opportunities to stay connected. Asking for a review, signing customers up for a monthly or quarterly newsletter, sending reminders when the product may be about to run out or expire—these are all priceless chances for businesses to reconnect.