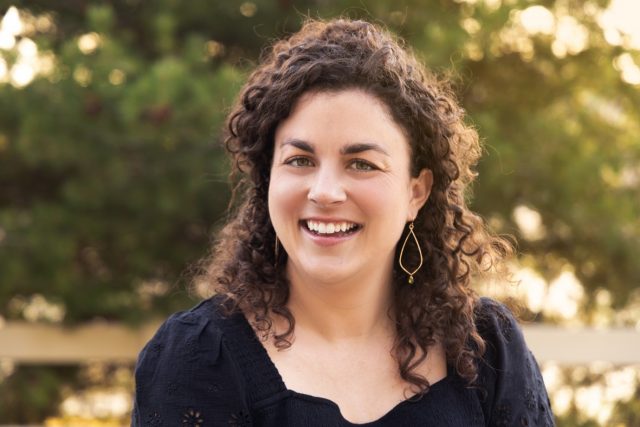 In the following article, Second Nature Utah reviews the background and credentials of Chelsea Davenport, the newest addition to the Second Nature family. Below, Second Nature Utah discusses how Chelsea came to know the staff at Second Nature, her career journey, and what she brings to clients of Second Nature Wilderness Family.
In a continued effort to provide quality care and support for all program participants, Second Nature Utah is happy to welcome a new member and primary therapist to the team. Chelsea Davenport brings years of experience to the program and has previously worked as a field instructor with Second Nature Utah Wilderness participants, making her a wonderful candidate to provide effective wilderness therapy.
In her new role as a primary therapist, Chelsea will help program participants to recognize and develop their personal strengths, communicate more effectively, confront their anxiety and mood disorders, and overcome the limitations of unhealthy attachment styles. With a background in conflict resolution and adolescent psychology, Chelsea is sure to be a powerful addition to the therapeutic team.
Journey to Becoming an Adolescent Therapist
From the time she enrolled in university at Colorado College, Chelsea Davenport knew she wanted to pursue a career in psychology. After earning her B.A. in the field, she then went on to earn an additional Master of Social Work from the University of Denver before embarking on her professional career.
Over the last decade, she has worked as a clinical therapist, child advocate, case manager, educator, and mentor for adolescents and youth in a wide range of environments—from inner-city case management to rural backcountry wilderness camps. In that time, she has helped patients of all backgrounds deal with emotional distress and cognitive disabilities.
For the past two years, Davenport has worked with Second Nature Wilderness Family Therapy as a field instructor, helping her to learn the ropes and develop a keen insight into the wilderness therapy program, risk management skills, empathy, and a level of interpersonal connection needed to be an effective instructor in a high-stress environment.
Today, she is proud to become a full-time primary therapist within the program and will continue to offer support to program participants whenever they need it.
Skills Brought to Second Nature Utah
Over the course of her career, Chelsea has learned to approach and treat a wide range of emotional and cognitive disorders common to teenage and adolescent populations, such as autism and obsessive-compulsive disorder. Through effective therapeutic care, she can help program participants:
Develop resiliency and find a place within their communities
Overcome mood disorders and anxiety
Confront their unhealthy coping mechanisms and attachment styles
Learn to communicate more effectively
Tap into their inner strengths and build confidence
Undo years of shame and guilt
Develop a sense of personal identity
Chelsea recognizes that these efforts take time but, through dedication and compassion, she is happy to provide support to all children who need it.
What Makes Chelsea Such an Effective Therapist?
At heart, therapy is more than just jotting down notes and asking personal questions. It's the development of a client-therapist relationship that helps to break down walls, illuminate deep-seated emotional scars, and circumvent past traumas that hinder a patient. This takes patience, empathy, and non-judgment.
Chelsea is able to bring a balance of sincerity, good-natured humor, and kindness to every interaction, making her a formidable therapist and a close confidant in all therapeutic settings. Her natural curiosity never comes off as prying yet can cut straight to the heart of an issue without causing offense. Together, she helps clients develop their own narratives and take control of their own lives at Second Nature Utah.
At a technical level, Davenport is trained and experienced with cognitive behavioral therapy (CBT) as well as systems theory, which she uses to help program participants focus on their own roles within a community, identify their strengths, and self-regulate their emotional and behavioral reactions. When applied to the Second Nature Wilderness Family Therapy system, her methods have been proven to be effective.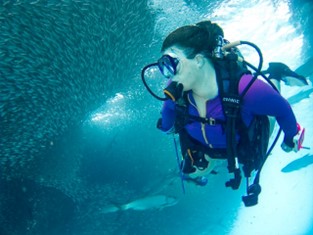 Get to Know Chelsea Outside of Her Work
Of course, no one is the sum of their work experience. Chelsea is an avid reader who also enjoys writing, a pianist, skier, runner, and adventurist. She also maintains longstanding commitments to community inclusivity and makes time for her friends and family. Currently, she is studying Spanish and art and plans to finish a SCUBA certification course within the next few months.
She has already successfully combined some of her personal interests with the Second Nature Utah program and happily helps participants learn safe bow skills and adventuring strategies.
Final Thoughts on the New Primary Therapist
Second Nature Utah is thrilled to have Chelsea Davenport on board as a new primary therapist and feels that she'll be a valuable asset to the team. If you have any questions or would like to learn more about her, please don't hesitate to reach out to Second Nature Wilderness Family Therapy.