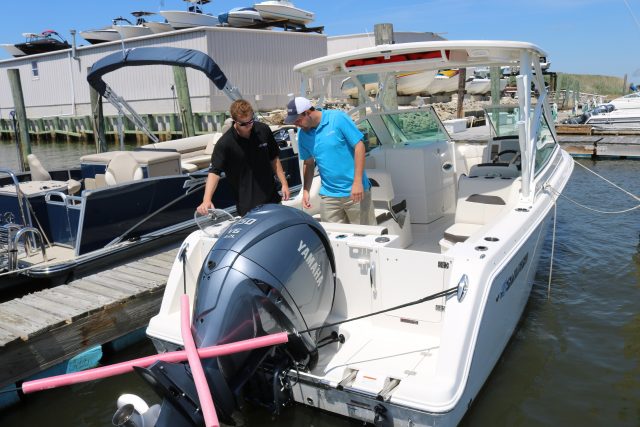 By DONALD WITTKOWSKI
With the experience of three summers at the shore behind it, Carefree Boat Club of South Jersey is launching its fourth year by undertaking an ambitious expansion into the Ocean City market.
The excitement will primarily be focused on the boats and water, but Carefree is also offering new attractions to make it more fun on the land for its members, including monthly trips to restaurants at the shore.
"Our big thing is to make the club less like a boat club and more like a country club," said Sean McNulty, Carefree's co-owner and membership director.
Preparing for a big summer, Carefree has expanded into the Ocean City market at the All-Seasons Marina, 551 Roosevelt Boulevard, in neighboring Marmora. Carefree's Ocean City fleet includes six new boats as well as two jet skis coming soon.
The variety of boats will allow members to take fishing trips, enjoy a recreational outing or simply have a leisurely day out on the bay or ocean.
The Ocean City location will be capped at 50 members to ensure everyone will have access to the boats.
McNulty noted that the 8-to-1 ratio between boats and Carefree's members is better than the industry's standard of 10-to-1. Only Carefree's boats, not the jet skis, count toward that ratio.
The boats also tend to be a little bigger, more powerful and have more features than what other boat clubs typically offer to their members, McNulty said.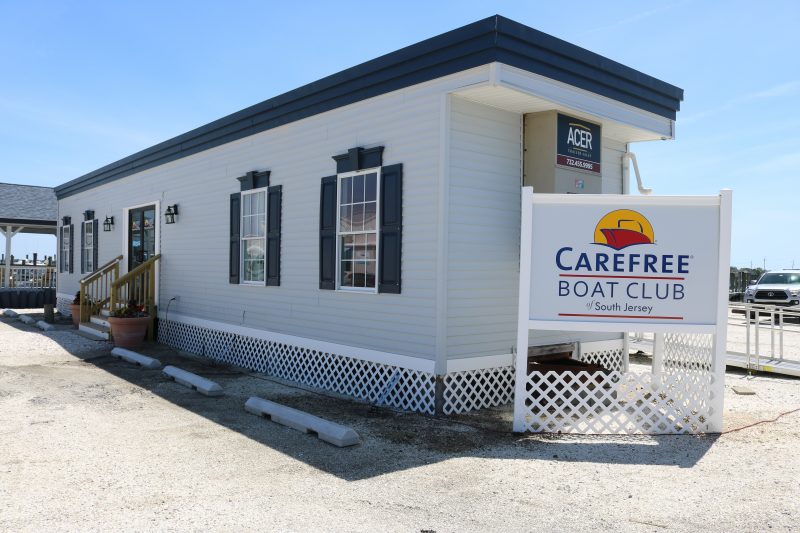 Carefree's memberships are only one-third of the cost of owning a boat. Membership also comes without the hassles of boat ownership. There are no slip fees, insurance costs, maintenance, repairs, taxes, towing or winterization.
The boat is in the water when members arrive, filled up with gas and ready to go. When they're done, all they have to do is bring the boat back to the marina. There's nothing else left for them to do – saving them from the headaches of cleaning or maintaining the boat.
McNulty explained that Carefree's commitment to high-quality service includes adding more staff this summer. He also emphasized that the employees are knowledgeable and highly trained.
Before they leave the dock, members will receive personalized on-the-water safety training to familiarize them with the boats. Carefree's trainers are certified by the National Safe Boating Council.
For the 2022 season, members will pay a one-time initiation fee of $7,500, plus $550 in monthly dues.
Dave Neville, a lifelong resident of the Jersey Shore who has enjoyed the local waterways since he was a youngster, serves as the general manager of Carefree's Ocean City location.
McNulty co-owns Carefree Boat Club of South Jersey with business partner Adam Fox, a licensed charter boat captain who serves as the company's general manager.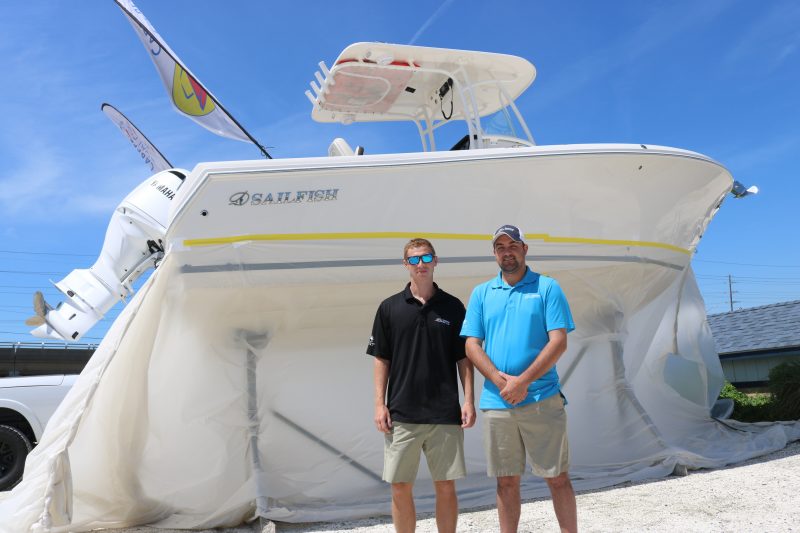 Carefree Boat Club of South Jersey started in 2019 with operations in Avalon at the Commodore Bay Marina at 900 Ocean Drive. Membership costs are the same in Avalon and Ocean City.
The Avalon location has up to 21 boats and four jet skis. A few membership spots are still available in Avalon.
Looking to the future, Carefree is planning to continue its expansion plans by opening a Wildwood location in 2023.
At the Jersey Shore, Carefree's boating season runs from Easter to Thanksgiving, giving members the spring, summer and fall to enjoy being out on the water.
The Avalon and Ocean City locations are part of a growing network that features more than 100 Carefree Boat Club sites in the United States and internationally. Membership in Avalon and Ocean City gives boaters access to all Carefree locations, including Canada, the Philippines, the Virgin Islands and Panama.
Members can boat as often as they would like at no additional cost. An online reservation system allows them to pick the day, time and the type of boat they want.
This summer, Carefree is extending the normal trip times that members may take with the boats – to 5½ hours. The times are from 8 a.m. to 1:30 p.m. and 2:30 p.m. to 8 p.m. There is also the option of booking all-day trips.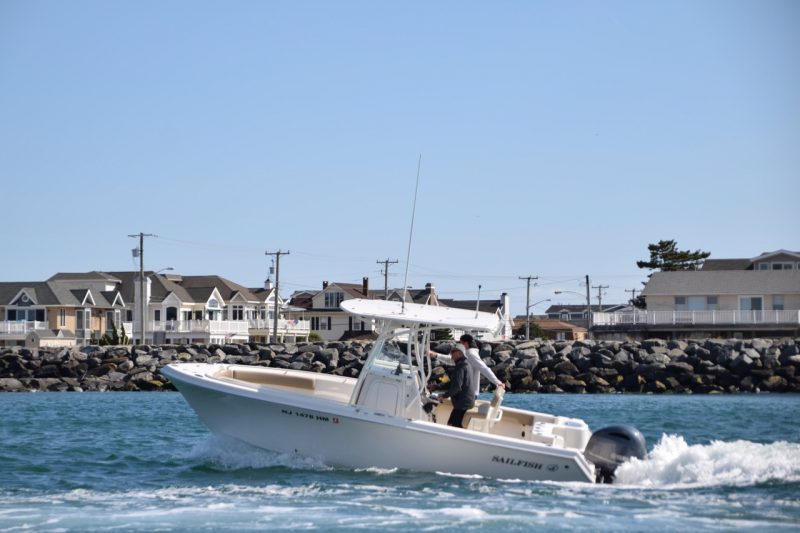 In its plan to become "more like a country club," Carefree is planning new excursions to treat its members to some extra fun on land.
Looking to take advantage of the Jersey Shore's reputation for culinary excellence, Carefree plans to take members and their guest by boat once a month to a local restaurant, McNulty said.
"We will block off the boats for a day and bring a guest and member. Our staff will take them there," he said of the restaurant trips.
Also reflecting its efforts to become more than a boat club, Carefree is planning to hold family events this summer. The Ocean City location already is taking on a family-friendly atmosphere with chairs, tables and cornhole games outside overlooking the marina.
Following is a list of Carefree's Ocean City fleet:
24' Sailfish center console with 300-hp Yamaha engine
24' Sailfish dual console with 250-hp Yamaha engine
22' Sailfish center console with 200-hp Yamaha engine
26' Brig Rigid Hull Inflatable with 300-hp Mercury engine
Two 25' Avalon Tritons with 200-hp Yamaha engines
Two Sea-Doo GTI 130 jet skis
Coming soon: 26′ Crownline bowrider with 300-hp Yamaha engine
For more information about Carefree Boat Club of South Jersey, visit southjersey.carefreeboats.com or call (609) 388-9009.