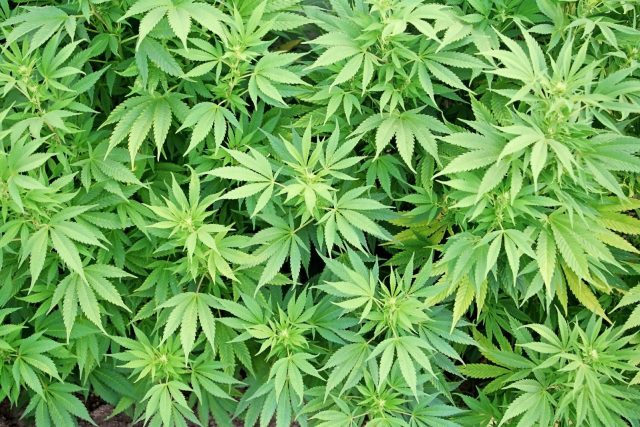 By MADDY VITALE
Absecon has them. Egg Harbor Township, too. But Somers Point leaders said Thursday night that they want a lot more information before deciding whether marijuana dispensaries or pot shops could become a reality in the city.
On Feb. 22, 2021, Gov. Phil Murphy signed three bills to legalize pot for adults 21 and older and to decriminalize it for people under 21.
John Helbig, chairman of the Somers Point Economic Development Advisory Commission (EDAC), gave a report to Council on the research the commission has done on the subject. He also discussed results of a survey made available to the residents of Somers Point on the city's website over the last couple of months.
"There are a lot of moving parts," Helbig said during the Council meeting. "While the state provided a framework, they are really leaving it up to the municipalities to discuss what is best."
Out of 127 responses to the survey on whether the dispensaries should be allowed in the city or prohibited, Helbig said 68 percent of the respondents said they should be allowed, while 33 percent said the city should continue to prohibit the facilities.
Council President Janice Johnston said there are many questions still unanswered. She put together an ad hoc committee of three Council members to work with EDAC to do more research.
"I commend EDAC. They were very thorough and looked at this," Johnston said of the hot topic. "My thought is we need an ad hoc committee of members to decide, with the advice of EDAC, what to do. We can certainly work with EDAC."
Medical marijuana has been legal in New Jersey. But cannabis for recreational use was not, until legislation was passed last year.
"We have seen what has gone on in other communities," Helbig said, noting that it is an issue that people feel very strongly about.
EDAC members and members of Council heard from people who run facilities in Absecon an Egg Harbor Township.
Council can either opt to prohibit the sale, or move forward, working with EDAC and the town engineer, on potential areas in the city for a cannabis facility, Helbig said.
Eight of the nine members of EDAC voted to move forward.
"We have met with other folks. We met with a group in Absecon. Absecon is providing three retail licenses," Helbig said. "One of them talked about how the operation would run."
He also said that they spoke with a person who operates a facility in Egg Harbor Township.
He emphasized that EDAC is not saying to go ahead with allowing the facilities in Somers Point. All the commission is saying is to "not close the door" on the possibility.
Councilman Sean McGuigan asked what the economic impact on the community could be.
"Would it be positive or negative on the rest of the community or future business community?" McGuigan asked. "If I will make a judgment and vote, I need to see the economic impact."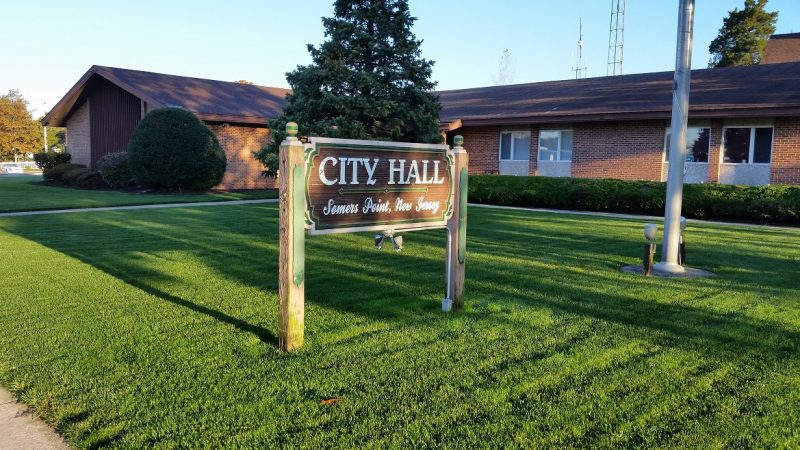 If Council opts to move forward with allowing recreational marijuana shops, the governing body would be able to determine all of the controlling issues, from how large the facility would be to how many could exist in town, Helbig said.
In other matters, there will not be a dog park in the near future. Council passed a resolution rejecting construction bids for a proposed dog park.
Councilman Michael Owen, liaison for recreation, said, "We had a healthy discussion about the dog park and there is a lot of opposition about where it would be placed."
He pointed out that there was a "good argument about why it wouldn't be behind the hockey courts." Owen added that both McGuigan and Councilman Joseph McCarrie were involved in those discussions as well.
"Will the committee continue with their research?" Johnston asked.
Owen said the committee would continue to look for suitable areas for a dog park in the city.
The next City Council meeting is scheduled for 7 p.m. Thursday, June 23 at City Hall.