U.S. Rep. Jeff Van Drew easily fended off two challengers to win the Republican nomination in South Jersey's Second Congressional District primary.
Political newcomer Tim Alexander captured the Democratic nomination and will run against Van Drew in November's general election.
The sprawling Second District includes Cape May, Atlantic, Cumberland and Salem counties and parts of Gloucester and Ocean counties.
Van Drew, a former Democrat who switched to the Republican Party in 2020 while aligning himself with then-President Donald Trump, defeated primary opponents Sean Pignatelli and John Barker by a wide margin. Unofficial results showed Van Drew with about 86 percent of the vote. Van Drew is seeking his third term in Congress.
In the Democratic primary, Alexander held 62 percent of the vote compared to Carolyn Rush's 38 percent with a little more than 90 percent of the precincts reporting, according to unofficial results.
Alexander, of Galloway Township, is a civil rights attorney who formerly worked as a prosecutor in the Philadelphia District Attorney's Office and as a captain with the Atlantic County Prosecutor's Office. Rush, a Sea Isle City resident, is a systems engineer for defense contractor Lockheed Martin.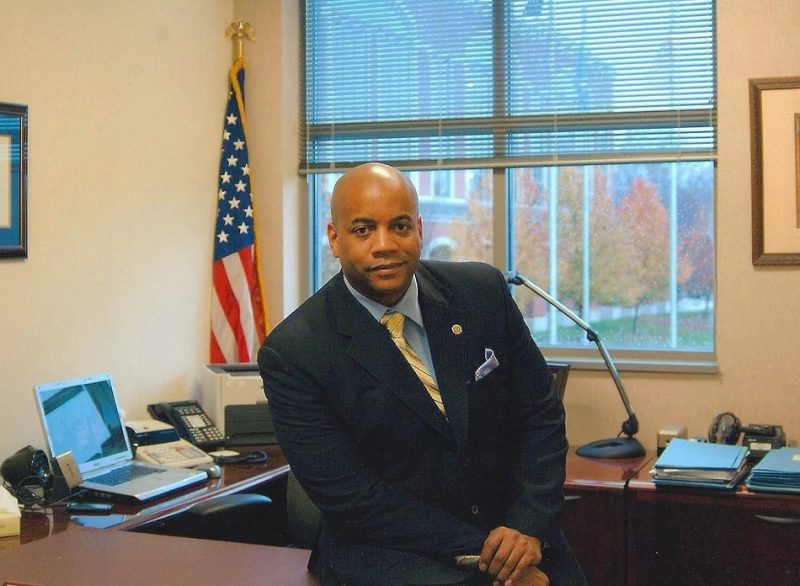 The primary also included nominations in Cape May County for surrogate and the Board of Commissioners, formerly known as the Board of Chosen Freeholders.
Incumbent Surrogate Dean Marcolongo, of Marmora, faced no opposition in the Republican primary. His re-election in the general election in November is virtually guaranteed because the Democrats did not have any nominees for surrogate.
Incumbent Commissioner E. Marie Hayes and running mate Andrew Bulakowski were unopposed in the Republican primary.
Hayes was first sworn into office on Feb. 1, 2013, to fill an unexpired term and was re-elected in 2013, 2016 and 2019. She lives in Ocean City and is a retired captain with the Cape May County Prosecutor's Office.
Bulakowski, of the Villas, is a senior representative with the Eastern Atlantic States Regional Council of Carpenters. Cape May County Republicans backed Bulakowski for the nomination after veteran Commissioner Gerald Thornton announced he would not seek re-election.
Julia Hankerson was unopposed as the Democratic nominee for Cape May County Commission. The Democrats did not have a second nominee for the Board of Commissioners.
Hankerson, of Woodbine, is a social worker and psychotherapist who owns the Woodbine Wellness Center. She previously ran unsuccessfully for mayor of Woodbine and the state Assembly.