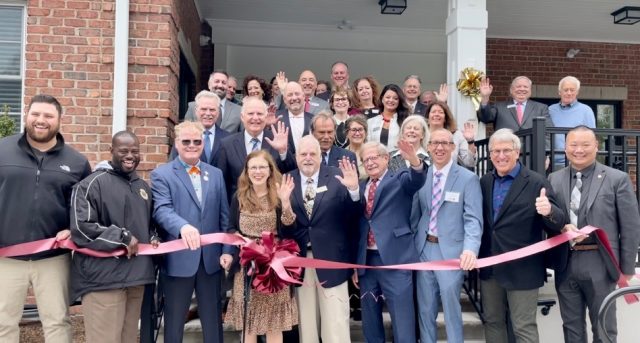 Sturdy Savings Bank hosted a ribbon-cutting ceremony on May 12 to celebrate and unveil its new Lending Center at 601 S. Main Street in Cape May Court House.
Elected officials, along with Sturdy Savings board members, senior management and members of its lending team and staff, were on hand for the event.
Federal, state, county and local officials presented proclamations, not only for the grand opening, but also to commemorate the bank's 100th anniversary milestone in 2022, according to a news release.
"Our team was honored to celebrate alongside everyone who attended Sturdy's recent Lending Center ribbon-cutting event," Bank Executive Vice President and COO Gregory Matuson said in the release. "As we celebrate our 100th anniversary, we remain committed to our mission to continue to grow, change and innovate for years to come."
The Lending Center houses the bank's lending, loan servicing and credit departments, and represents Sturdy's continued dedication, prosperity and community service during this, its centennial celebration year, the release says.
For more information about Sturdy Savings Bank, visit www.SturdyOnline.com or call 609-463-5220.