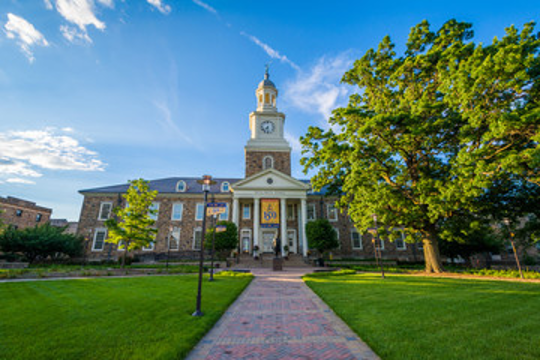 Spring is coming next month, and with it will come more temperate weather and a wide selection of entertainment opportunities in the DMV metro area. Maryland and Washington DC in particular are increasingly popular places to visit during the spring, as they are great destinations for students and their families to explore the local colleges during breaks.
Staying at hotels in Maryland and DC place students and their families in proximity to a wide variety of colleges, providing them with the opportunity to explore their campuses while enjoying what their surrounding areas have to offer. Here, the Holiday Inn Express in Hyattsville, MD includes information on a few popular colleges to visit in the area as well as where to find affordable accommodations when making the trip.
University of Maryland­ — College Park
University of Maryland — College Park has a campus size of 1,335 acres and an undergraduate enrollment of 30,875. One big draw of the college is that it is situated between Baltimore and Washington, D.C, which gives students access to big cities while maintaining a suburban feel on their home campus. The college is known as a great place for students interested in sports, as it has an NCAA Division I team in the Maryland Terrapins. The University of Maryland also contains highly ranked programs in engineering, business, and education.
Georgetown University
Located in the Georgetown neighborhood of Washington, D.C., Georgetown University features a 104 acre campus and has an undergraduate enrollment of around 7,357 students. Georgetown is well-known for its NCAA Division I men's basketball team but is held in high regard among the collegiate community for its highly ranked schools for medicine, nursing, law, business, and public policy. With its urban setting near downtown Washington overlooking the Potomac River, the college is scenic and in proximity of a wide range of things to do in the city, making it a very popular place for students and their families to tour during springtime.
Howard University
Howard is a historically black research university located in Washington, D.C that has an undergraduate enrollment of 7,857. Its 257 acre campus is in the heart of DC and has it's own stop on the Metro, giving students great access to the city. As a research university, Howard has great graduate programs in computer sciences, engineering, medicine, law, business, and features a wide student organizations for students looking to be more active in their communities.
The George Washington University
GWU is perhaps most widely known as the largest collegiate institution in Washington, D.C, with an enrollment of 11,000 undergraduate students and a 43 acre campus in the city. One of the major draws of GWU is its location in downtown D.C, just minutes away from attractions such as the national mall, the city's many museums and cultural institutions, and the numerous businesses that line our nation's capital. The George Washington University is a popular choice for students who are interested in education and human development as well as law, but the college has made a name for itself through its variety of other educational offerings as well.
Washington Adventist University
Washington Adventist University is a private institution in Takoma Park, MD with an undergraduate enrollment of 845 and a suburban, 19 acre campus. Based around the Seventh-Day Adventist Christian vision of excellence and service, the university encourages its students to seek out the many opportunity's in our nation's capital while learning to become moral leaders in their communities. Washington Adventist University is well-known for its NAIA Division I teams, diverse selection of 44 majors, and over 200 miles of hiking trails located near its campus.
Where Can Students and Their Families Stay?
Students and their families who are looking forward to touring DC and Maryland's universities this spring can rest assured that there are many hotels in the area that can comfortably accommodate them for a long weekend. For many families at this time, finding affordable accommodations as they travel is a primary concern, and there are a couple local hotels that are offering discounted rates through the spring to help people who are going to be visiting universities in the area.
Two notable Baywood Hotels, the Holiday Inn Express in Hyattsville, MD and Home2 Suites in Owings Mills, MD and are looking to help families save via a special spring promotion that will provide guests with a 20% discount on stays of three or more nights through this upcoming season. Below is a bit more information on the participating hotels.
Holiday Inn Express Hyattsville, MD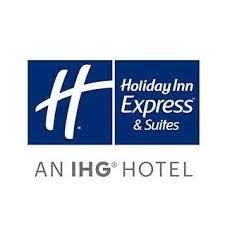 The Holiday Inn Express in Hyattsville, MD's location just miles away from Washington, D.C situates the hotel near a variety of attractions at our nation's capital and a number of both DC and Maryland based universities. The hotel is known for its comfortable, modern accommodations as well as its many amenities for guests including complimentary onsite parking for cars and buses, access to a business center, fitness center, free W-Fi, and a complimentary Hot Express Start Breast Bar.
Home2 Suites Owings Mills, MD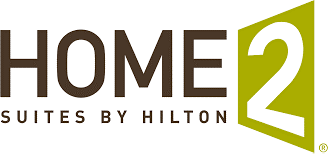 Home2 Suites in Owings Mills, MD is a popular choice for travelers because it features large suite-style rooms and is in proximity to restaurants, bars, and local businesses that line Metro Centre at Owings Mills and includes a host of amenities. The hotel is only a short drive to Baltimore, MD and is situated near a variety of local universities including Coppin State University, Morgan State University, Loyola University Maryland, Stevenson University, and Towson University.