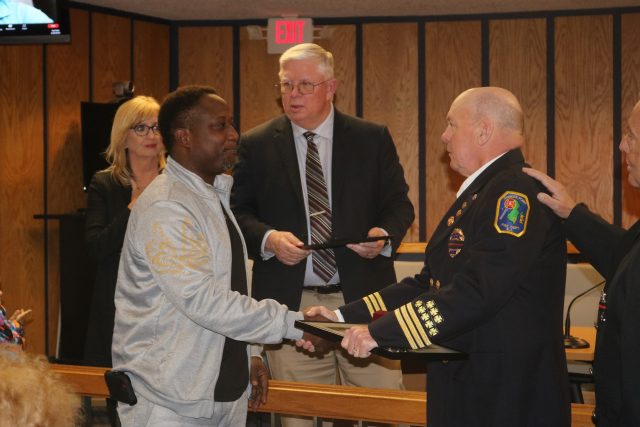 By MADDY VITALE
Somers Point City Council appointed another former official to fill the unexpired term of Republican Stacey Ferreri during a meeting Thursday night and also read an emotional tribute to the family of late firefighter Eric Jones.
On Jan. 28, Council appointed former Northfield Police Chief Ken Adams to the First Ward Council seat.
Adams, however, had gone to jail in 2004 for official misconduct and theft of forfeiture funds while he had served as Northfield's police chief. The conviction barred him from holding public office. Adams resigned from his appointed post on Council earlier this month.
That left an opening on Council again. Resident Lisa Bender, an active environmentalist and community member, spoke before the Council on why she should be selected to fill the post.
But the Council members cast their votes 6-1 in favor of former Linwood Mayor Richard DePamphilis III, citing his experience in public service.
Bender, a Democrat who ran unsuccessfully against Council President Janice Johnston, a Republican, in last year's election, said she was the right person for the job.
"I am here today to share a little bit about myself," Bender told the Council. "I care deeply for Somers Point."
Several other members of the community spoke on behalf of Bender and said she would be an asset on Council.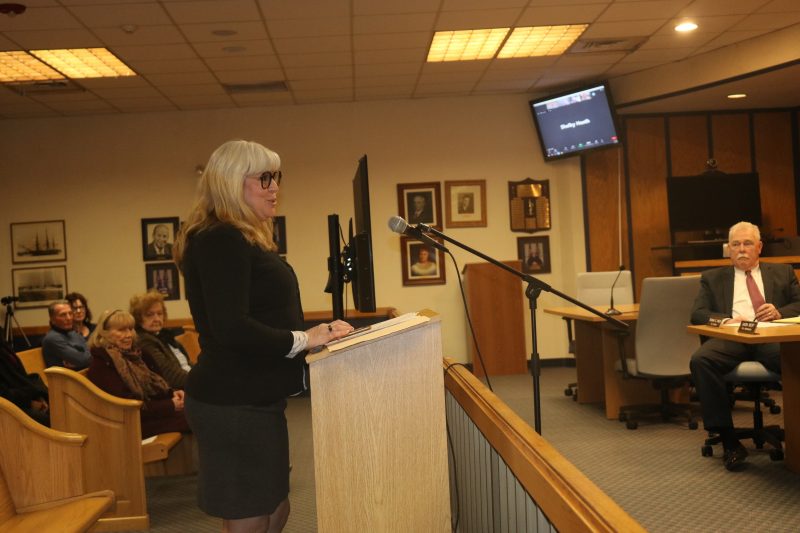 DePamphilis, who attended the meeting via Zoom, told Council he would bring 35 years of public service experience to Council.
"I would certainly be honored to serve on Somers Point City Council," he said.
He told Council that he moved back to Somers Point with his wife several years ago.
Councilwoman Karen Bruno, the sole Democrat on the seven-member Council, voted in favor of appointing Bender to the governing body.
"I know how hard it is to vote for a candidate not in your party," Bruno said, asking her fellow Council members to vote for the best candidate. "I am voting for Lisa Bender."
Longtime Councilman Sean McGuigan praised Bender for her work in the community, before casting his vote for DePamphilis.
"Certainly, I am very familiar with Lisa Bender and her accomplishments," he said. "And this appointee will now have to run in the November election to fill the term."
McGuigan noted that DePamphilis has 35-plus years of experience in public service.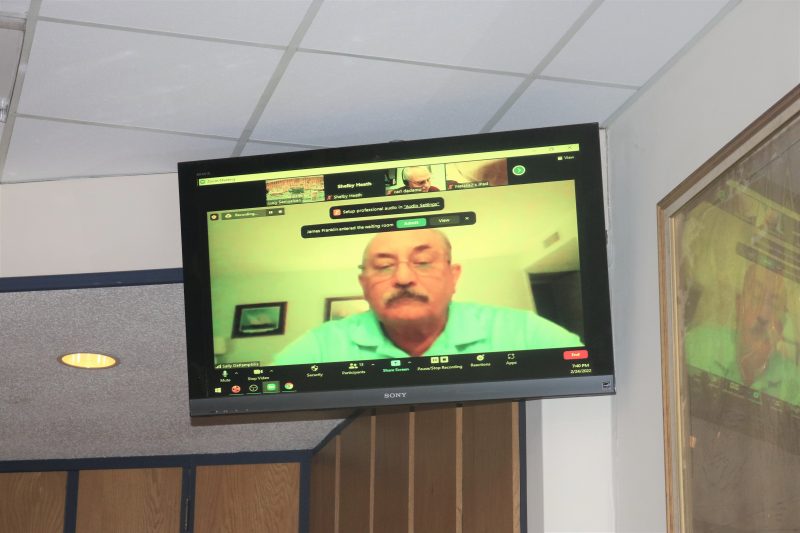 Johnston said DePamphilis will serve Council well.
"He has experience and it will be very helpful to this Council," she said.
DePamphilis was officially sworn in by Mayor Jack Glasser.
Also on the agenda was a heartfelt tribute by the governing body to the late firefighter Eric Jones, who was a Somers Point firefighter for 28 years. Jones died on Jan. 21 at just 49 years old. He lost his leg to cancer when he was very young, yet he still became a firefighter.
In a resolution approved by Council and presented to Jones' family, it spelled out what type of person and firefighter Jones was.
"Eric lost a leg to cancer as a young boy, yet Eric remained undeterred by the challenge. Eric performed all his duties as a firefighter with perseverance, courage and heroism, while maintaining a kind smile and very friendly demeanor," the resolution stated.
The resolution went on to described Jones as "a good friend and a great man" whose "dedication and perseverance was inspirational to many."
After the mayor read the resolution to the family, members of the fire companies of Somers Point came forward.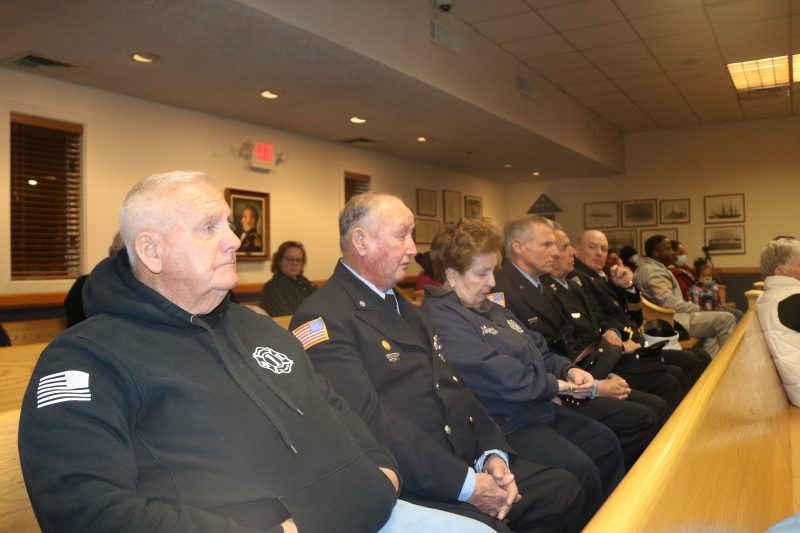 McGuigan said Jones was one of the nicest, most cheerful guys he had ever met.
"We would see him at all the fire events and say, 'I don't think that guy knows he only has one leg.' He taught me a lesson. I could walk around miserable, but he didn't. I will sure miss him," McGuigan said.
"I, too, will miss him," Glasser said. "He was my friend. He was what a firefighter should be. He was the core of the fire company and he meant so much to me and the whole city. I don't think we will ever get over the loss."
Jones' brother, Victor Rolls, attended the ceremony along with other family members, including Sheila Jones, Jaime Askins, and two young girls.
The family also thanked Council and Jones' fellow firefighters. They gave firefighters a photo of Jones and also a box holding some of the firefighter's ashes.