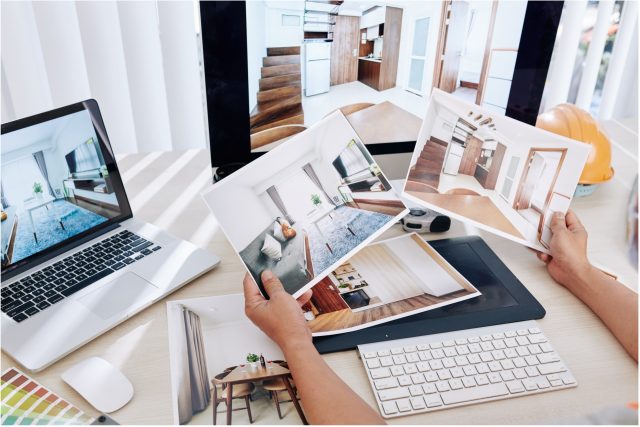 When you're a homeowner, you are always planning your next home renovation project. Whether it's repainting the living room or changing out the kitchen backsplash, there are a million different ways homeowners can make their living space more to their preference. However, when you are planning on selling a home, it is vital to focus a budget on renovation projects that will add the most value to the home and offer the greatest return on investment.
For over 20 years, Giuseppe (Joe) Caira has owned JC General Contractors and Custom Home Builders LLC, where he and his team have offered New Jersey residents additions and renovation services. From his many years in the real estate and construction industries, Giuseppe (Joe) Caira is uniquely qualified to speak on not only the biggest trends in residential real estate renovation but what projects add the greatest amount of value to a home. Below, Giuseppe (Joe) Caira will break down which renovation projects offer homeowners the greatest return on investment and which renovation projects will most drastically improve a home's current market value.
Update Kitchen
According to a recent Opendoor survey, approximately half of all prospective home buyers list an outdated kitchen as their biggest turn-off for a home. When considering various value-adding renovations, homeowners would be remiss to overlook a kitchen renovation. While kitchens may not add as much value to a home as improved appeal, a renovated kitchen can significantly improve a home's marketability. In fact, one study found that nearly 80% of prospective home buyers consider a newly finished kitchen a significant influence in their purchasing decision. However, it is important to note that the National Association of the Remodeling Industry's 2019 remodeling impact report states that homeowners can expect to recover 50% of their kitchen remodeling costs during their home's sale. When considering a kitchen renovation, Giuseppe (Joe) Caira also states that homeowners should keep in mind that the location of the home will drastically impact a kitchen renovation's ROI. In 2022, homeowners in the Pacific region can see a return of up to 90% on their kitchen renovation investment, while those in other parts of the country may only see 68%. Additionally, a smaller kitchen renovation's ROI is often much higher than a larger kitchen, with homeowners recovering between 75-80% of costs.
Wood Flooring 
Readers may be surprised to learn that one of the renovations that yield the highest value for homes is a DIY project. According to online real estate data provider Realm, upgrading the wood flooring in a smart home can provide a 342% return on investment (ROI). Renovating a smart home's floors can knock off years of wear and tear on the home as well as improve the home's overall design. Many real estate agents encourage smart home homeowners to spare no expense when it comes to wood flooring installation, as wood quality and soundproofing can mean a greater ROI at a home sale. Additionally, homeowners can save a significant amount of their renovation budget by removing the labor expense and doing the installation themselves. There are a number of great resources online for flooring installation, and many flooring manufacturers will also provide installation guides with their products. The most difficult aspect of installing the flooring yourself will often be moving belongings for the duration of the installation, so be sure to give yourself plenty of time to move these items into storage!
Focus on Outdoor Space and Curb Appeal 
Ask any contractor, and they will tell you that the renovations that improve a home's curb appeal will provide homeowners with the highest return on their investment. Within real estate, the exterior condition of a home will often be the most significant deciding factor for potential buyers. A home's exterior is what provides potential buyers with their first impression of a home. If a buyer approaches a prospective home and sees a crumbling façade, weeds growing through cracks in the driveway, and peeling paint, they will likely think the home's interior must be in poor condition as well. Then, when the viewer enters the home, their eye will be looking for other imperfections instead of seeing the home's true potential. For this reason, the majority of real estate agents will tell a homeowner who is struggling to sell their house that they should renovate their exterior and improve its curb appeal. Some of the projects that most significantly improve a home's value and curb appeal include:
Landscaping Maintenance Projects: If a homeowner decides to renovate and improve their home's deck, sidewalk, and garden, they can expect to recover roughly 267% of their costs at the sale. In addition to a high ROI, these exterior renovation projects have been found to improve their home's ability to attract buyers drastically. In one 2018 survey, 17% of realtors stated that their client's recent landscape maintenance project resulted in the direct sale of their home.
New Front Door: Surprisingly, the most effective renovation shown to improve a home's value can be completed in a day. A new front door may cost a homeowner roughly $1000; however, it can add $5,000 to a home's price! This means that homeowners can expect to receive a 500% return on investment!
New Garage Door: While nearly any remodeling project will improve a home's value, not all projects will give you a 93.8% return on investment. According to Remodeling Magazine, replacing a garage door will typically yield a 94% return for homeowners and increase a home's value by approximately 4%.