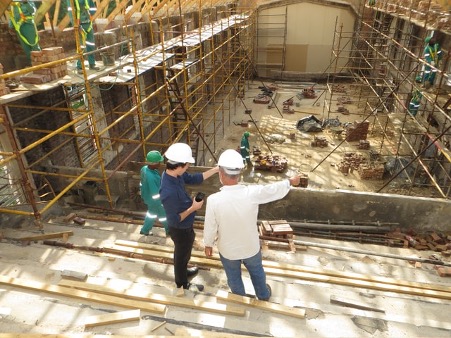 The Thompson Builders litigation prevention series is proving popular among readers in the construction space. Thompson Builders is headquartered in Novato, CA and regularly consults with city administrators and building developers on how to best organize projects efficiently and with clear expectations in order to avoid setbacks during construction.
Today Thompson Builders explains the most common types of construction litigation scenarios, providing insights into how to prevent them. The seven most frequent being:
Professional Negligence
Payment Disputes
Delay Claims
Differing Site Conditions
Contract Termination
Constructive Change
Cardinal Change
The rest of this article dives into the definition of construction litigation as a whole and discusses the different types of litigation in detail.
What Is Construction Litigation?
Thompson Builders notes that construction litigation is the term given to the process of utilizing legal action in court to resolve a dispute. It represents the stakeholders involved in the construction project, whether residential, governmental, or commercial.
Generally speaking, the stakeholders can be:
Insurers
Developers
Engineers
Architects
Suppliers
Managers
Owners
Contractors
Lenders
Investors
Bonding companies
Litigation is relatively common in the industry, thanks to the adversarial characteristics baked into the projects themselves. Typically, building projects are long, complex, and come with a great deal of uncertainty, leading to a higher likelihood of disputes.
Thompson Builders explains that construction contracts often outline a resolution procedure to avoid litigation and other legal action. But if that doesn't suffice, the seven most common kinds come into play:
#1 Professional Negligence
If a professional doesn't perform their responsibilities stated in the contract or doesn't provide the standard as per the contract, it's known as professional negligence. Of course, anyone can come under this line of fire during a construction project. But usually, the issue falls into one of the following subcategories:
Suppliers — When defective materials or equipment causes the entire project to flop, the supplier could face a professional negligence lawsuit.
Architects and engineers — Signed off on a design that didn't meet safety regulations, building codes, or other requirements? The architect or engineer faces professional malpractice.
Contracts and subcontractors — Any type of defective workmanship could trigger a lawsuit.
#2 Payment Disputes
The construction contract is usually to blame for payment disputes. Thompson Builders says the responsibilities start with the owner and flow down the funnel. Plenty of reasons cause payment disputes, including:
Miswritten contracts — If nothing explicitly states which party is responsible for which payment, conflicts happen between contractors.
Domino effect — One non-payment impacts everybody on the project, causing litigation if left unresolved.
Work scope — Certain factors like investing in materials that the owner doesn't want cause many money-related disputes.
No matter the type of construction project, there are always multiple moving parts and a variety of professionals collaborating. Delay claims are usually made when the build runs over the predetermined timeframe due to unsatisfactory performance, as noted in a previous post from Thompson Builders litigation.
With that said, many factors can lead to delays, such as site conditions, labor shortages, material supplies, weather, or the owner changing requirements.
Of course, all the above impact the completion date for contractors, increasing the price.
Delays are classified in the following manner:
Inexcusable
Excusable
Non-compensable
Compensable
#4 Differing Site Conditions
This is perhaps the clearest in terms of construction litigation. If the site's proper conditions aren't made clear in the initial inspection or documents, it can result in litigation to cover the additional costs.
Differing site conditions relate to almost anything not cited initially. However, Thompson Builders says some typical situations are as follows:
Unexpected utility lines
Buried site debris
Rocks where soft soil was supposed to be
A higher water table under the site
Within the construction contract, differing site clauses should exist. They usually state that as long as the professional notifies the owner in a timely manner, an agreeable price adjustment can occur.

#5 Contract Termination
If a contract terminates, either party may make a claim. For example, if it ends before work starts, the contractor might have the right to claim for loss of profit. But if it's stopped during the project, things get a little trickier.
Generally, if the contractor can prove they completed work in line with the initial contract, they can often claim the total price.
#6 Constructive Change
A constructive change litigation occurs when the original plan of action must adapt due to activity or lack of caused by the following:
Failure to divulge essential information to the contractors
Misinterpretation of the contract
Interference with the contractors' abilities to do their jobs
Shortening the project's schedule
Incorrect specifications
Contractors who can prove a constructive change are usually compensated for the extra costs.
#7 Cardinal Change
Thompson Builders explains that a cardinal change is similar to constructive change litigation in that it's a change of the initial plan. Unlike the above, it's a client request to change the agreed-upon project blueprint.
Such adaptations typically involve additional costs, leading to the contractor losing if extra compensation isn't agreed upon.
If proven, contractors can quit the project and claim compensation for any damages. But if unproven, the contractor risks being in breach of their contract.
Construction Litigation: A Multi-Faceted Ordeal
Construction disputes stem from a plethora of problems and can cause a great deal of upset for everyone involved. Regardless, the above outlines the most common types to help navigate the legal considerations and help contractors plan more effectively.