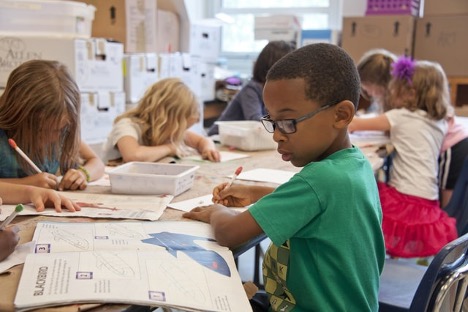 Dr. Jarvis Sanford of Chicago is an educator and his career has been focused on turnaround initiatives in public schools, equity, and leadership development. Below he shares some recent news stories of leadership in public schools contributing to successful transformations.
In the Summer of 2020, there was unrelenting debate over the projected impact of closures and remote learning on US public school students. Nobody anticipated just how well public schools would tackle the difficulties that the COVID-19 pandemic would bring. Some school districts have even thrived since the coronavirus forced public schools to shut their doors last March.
Instead of focusing on the problems that public schools still face in 2021, Dr. Sanford highlights the leadership of certain public school districts that proved they could roll with the changes and even manage to transform their schools for the better. Here are some examples of success stories from various public schools around the country.
Public Schools in Hillsborough County Florida Have Significant Reduction in 'D' and 'F' Schools
As of September 2021, the Hillsborough County public school system has projected that about 50% of schools labeled as 'D' or 'F' schools will no longer be in that category. This projection applies to 14 out of the 28 schools designated as 'D' or 'F' schools from data obtained by the FSA during 2019.
Tanya Arja, District Chief of Communications, cited this outcome as a significant accomplishment for the school district. She went on to say that 9 of the schools improved to a 'C' from a 'D' and that several of the schools would move up more than one letter grade.
Dr. Jarvis Sanford notes that high expectations, rigorous coursework, and the dedication of school staff and teachers are the cited reasons this most recent push to improve the school system has been so successful. The focus was placed on an instructional framework for small groups while also increasing focus on the needs of individual students to help them succeed.
A few specific measures that contributed to this success include introducing "Saturday School," which offers 17 extended learning opportunities for students. Other methods included summer enrichment, which was made available to over 5,000 students across the district. Much of this additional learning time was spent on a customized curriculum, allowing each student to thrive in that environment.
Dr. Sanford reports that the Hillsborough County public school system says they look forward to doing even better during this academic year.
New Principal at Rochester's Clara Barton School No. 2 Brings Positivity to the School System
Clara Barton School No. 2 in Rochester, New York, welcomed new principal Corey Hepburn to the school this fall. A native of Rochester and brought up in the cities schools, Hepburn says his main goal at his new job is to help students reach their full potential with a boost of positivity.
Dr. Jarvis Sanford reports that through lectures, workshops, after-school activities, and extended learning opportunities, the new strategy is to teach students to look at challenges as opportunities to overcome adversity. Teachers are encouraging discussions about issues that affect students in Rochester schools, like crime, poverty, and, most recently, hybrid learning models.
And it's getting results, relates Dr. Sanford. Students, parents, and staff all report a more positive energy on the campus and a conscientious effort on everyone's part to build the school's success story.
What's the secret for spreading positivity on campus? Many teachers were students at Clara Barton School too. Teachers sharing their experiences at Clara Barton when they were young makes them more relatable to students.

Dr. Jarvis Sanford on Chicago's Effort to Re-Engage Students
Located in Chicago's South Side, Richards Career Academy's goal for this year was to reach out to 180 students that had been labeled as at-risk for missing the start of this school year. At about 80% of the student body, these 180 students needed to become engaged with school once again.
To accomplish this task, parents were asked to make phone calls to other families. Educators went door-to-door with some students who wanted to help with the effort. This was part of a much larger effort by Chicago Public Schools, which were concerned about the tens of thousands of students who either attended remote learning intermittently or not at all at the height of the pandemic. In total, the district identified up to 70,000 students who were at risk to disconnect from schools altogether.
By the time the year began, about 90% of those students had been contacted by the district. Almost two-thirds responded to these efforts, according to Chalkbeat Chicago.
Dr. Jarvis Sanford of Chicago reports the project is considered to be a success. An estimated 91.2% of students returned to school campuses, right in line with the usual pre-labor day starts of the school year, but there was actually an increase in attendance that second week of classes.
That's Not All
Dr. Jarvis Sanford emphasizes the need for leadership in continuing to improve outcomes for public school students in Chicago and nationwide. When strong leaders in school districts present winning strategies, the teachers, parents, and students all respond. Success can be contagious.