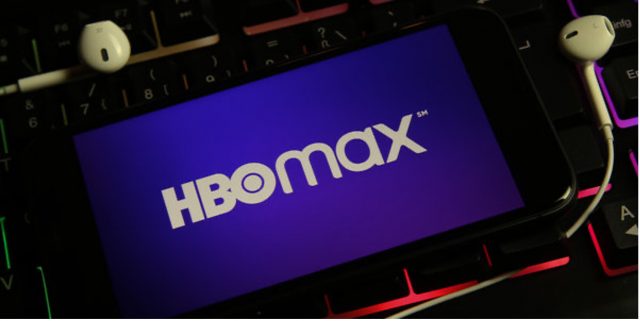 Russell Marhull is a videographer, adventurer, and film critic. Here Russ discusses the return of satirical comedy to the small screen.
Have you noticed that satire hasn't really had a dominant place in recent movies and TV shows? Russ too. Within the last five years, we've seen plenty of reboots, heartfelt dramas, and earnest kids programming. But we've seriously been content with only a witty bite and commentary on today's hot topics.
But according to Russell Marhull that's starting to change. Back in 2020, when the Covid-19 pandemic sent everyone to seclude indoors and huddle around their television screens, HBO debuted its newest streaming platform, HBO Max. With customer satisfaction ratings higher than ever at 95%, HBO Max has fostered innovative television that viewers just can't seem to get enough of.
And although HBO Max includes original series that fit more traditional genres, like the gritty drama Mare of Eastown, HBO has also become an incubator for critically acclaimed television satires this year.
Here is a guide to the best of HBO Max's television satires of 2021.
Succession
With only two episodes of the third season released, news just broke that Succession was already renewed for a fourth season. And when you factor in its 93% Rotten Tomatoes score, it's obvious that this show is a huge hit for HBO. The Emmy Award-winning series follows a powerful family that owns a conservative media conglomerate, which eerily echoes the Murdoch family (although the show has not directly confirmed this parallel yet).
Fans were waiting with bated breath for the fourth season to drop since the last episode of Season 2 aired in October of 2019. Russell Marhull explains that the third season premiere did not disappoint with ratings, with 1.4 million viewers tuning in across multiple streaming platforms, outdoing any other series premiere since HBO introduced its new platform, HBO Max.
So, what makes Succession so popular?
It's not just the high-quality production value; it's the cultural relevancy, thanks to its heavy satire. In a time when media credibility has been in question during a heavily partisan election cycle where alternative news platforms have emerged like "Newsmax" among others, audiences have responded to the way Succession has satirized this hyper-privileged media family and their antics.
We watch as the Roy family will destroy anything and everything, including each other, in order to keep their position of power. We also observe throughout the show how wealth and privilege have made them flippant towards real-world problems such as sexual assault. The absurdity of their behavior, such as the infamous "boar on the floor" scene, becomes simultaneously laughable and terrifying, which mirrors the terrifying absurdity of our media and political landscape of the last few years.
Season 3 has only just begun and we can already expect Succession to up its character's antics and make for even more dramatic television, according to Marhull.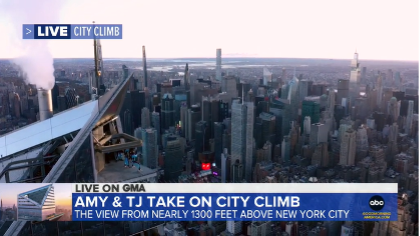 Russ Marhull gets a shoutout from GMA for this live shot
White Lotus
Another biting social satire about wealth and privilege is Mike White's dramedy White Lotus. The series takes place in an illustrious Hawaiian resort, the eponymous White Lotus, where the staff, who are meant to remain as "generic" and invisible as possible, interact with privileged, and mostly white, VIP guests. Though the series is more character and relationship-driven than plot-driven, White still manages to shed light on the realities of inequity and privilege through this darkly comedic lens.
With news reports emerging in the past year of "Karens" running rampant and making the lives of hospitality and service workers miserable, with demanding screeches of "can I talk to your manager?" White Lotus has shed light on a unique angle of white and wealth privilege that compromises other people's well-being. Through characters like Paula and Belinda, we see that no matter how close one can get to this particular social class, the blind spot that people with less privilege find themselves still feeling inescapable.
With 1.9 million viewers tuning in for the finale across platforms, White Lotus became one of HBO's most successful shows this year and has recently been renewed for a second season. Since White Lotus is an anthology series, audiences can expect Season 2 to contain a new cast of characters with a new storyline. Although White intends on taking this next season in a new direction, he still plans on focusing on rather unlikeable characters that viewers love to hate, confirming that its satirical element is here to stay.
Search Party
Formerly on TBS, the satire mystery show Search Party found a new home with HBO Max in the past year after a three-year hiatus. Russell Marhull says this year, the fourth season continues to follow Dory, a millennial post-grad in New York, and her cartoonishly self-absorbed friends after they've caught themselves in a web of crimes. Mature in its fourth season, the series built upon its alternative comedy niche while simultaneously shifting to something even more terrifying than audiences could have anticipated when the series began.
Contrary to Succession and White Lotus, this series has the superficial makeup of a run-of-the-mill comedy show with a 30 minute run time per episode and a cast of comedy veterans like John Early, Alia Shawkat, and Cole Escola. Building upon the ground that shows like Girls paved the way for, Search Party takes an even more rigorous look at an imperfect generation. The absurdity in how each character grapples with their own earnest neuroses illuminates the mental health crisis associated with millennials.
After the first four seasons' unlikely cult success, the fifth season has recently finished shooting for a release in 2022. Fans can anticipate more surprising twists in Dory and her friend's storyline as well as the boundary-pushing hilarity that each season offered.
Conclusion
The increasing popularity of the satirical television shows on HBO Max proves that there's a demand for comedy combined with social critique. Audiences are hungry for content that keeps them entertained yet makes a statement on the problems Americans are facing today.
With a 70% increase in audience engagement in its first year, HBO Max will continue to churn out satirical content to boost ratings, and Russ expects audiences to tune in.