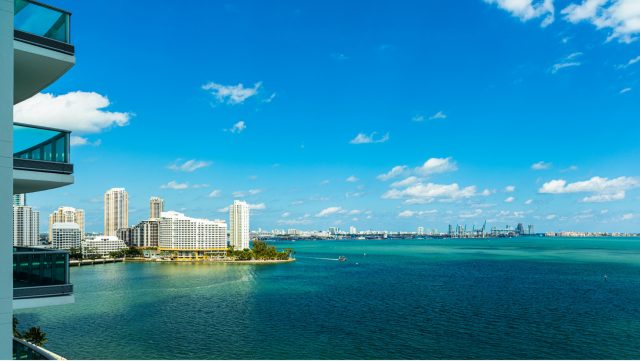 Jack Elkins is a realtor in Palm Beach, Florida who is sought out by property investors from across the globe. Year-after-year, Florida remains one of the top states in the country for property investors. While Jack Elkins spends most of his time as a realtor in Palm Beach, he understands that several other Florida cities are considered amongst the best cities in the country to invest in property. As 2022 approaches, Jack Elkins wants to let all investors know that Florida will remain one of the top states in the country to buy real estate in for the foreseeable future.
Florida has been amongst the hottest real estate markets in the country for some time now. It starts with the climate. Florida is widely recognized as a dream destination for retirees looking to escape the cold of the winters in the northeast. However, the climate is far from the only thing attracting exceptional growth and stability in the real estate market. Below Jack Elkins examines trends that are positive for all who plan to invest in Florida real estate.
Population
Florida is third largest state by population in the entire United States.  In a recent report, the Florida Chamber of Commerce estimated that in just nine years Florida's population could reach 26 million residents. This would be up from the 21.5 million people accounted for by the U.S. Census Bureau in 2018. Certain areas are pretty much tapped out when it comes to room for new properties. Areas like Palm Beach continue to increase in value simply because the demand remains great and fewer and fewer homes are finding themselves on the market. In areas of the state where the population is lower, growth is rapid. The state capital of Tallahassee is a great example of this. Investors are buying up property in the area as quickly as possible as the city is already showing signs of exceptional growth.
Job Opportunity
The tax incentives for homeowners are extended to Florida businesses. Major global companies call Florida their home state. Florida has been amongst the most successful states in the Union when it comes to keeping their economy afloat during the COVID-19 pandemic. With an unemployment rate under five percent, the job sector has seen increases in demand for jobs in everything from construction and manufacturing to the financial sector. Almost 20 companies on the Fortune 500 list call Florida home. While many states are finding it difficult to staff their jobs with top talent, Florida has the luxury of being one of the largest homes of higher education in the United States. Because so many top universities call Florida home, these companies can work with different colleges on intern programs that allow them to train their next wave of employees. It's also important to note that four of the busiest airports in the country call Florida home. Orlando, Miami, Tampa, and Fort Lauderdale make it easy for people around the globe to access Florida for everything from business meetings to tourist visits.
Renter Demand
One things investor look for is safety. Yes, signs point to growth in the real estate market, but it's nice to know that a property can turn a profit through renters as well. Florida attracts visitors across the country and across the globe thanks to the incredible weather and ample attractions. From Disney World in Orlando to picturesque beaches along the coast, travelers are always looking for great deals on a rented property. Investors looking to buy and then allow their property to grow in value can supplement any costs by renting out the property until they are ready to flip the home for a profit. This provides a level of security that is very attractive to investors.
Quality of Life
The lack of personal income tax cannot be understated. Affluent buyers from across the globe look to Florida to find properties that allow them to get more for their buying dollar. The ideal climate doesn't hurt, but there's so much more to Florida than great weather. Different parts of the state allow for easy access to everything from beaches and fishing to nightlife and picturesque hiking trails. There's an incredible versatility to the attractions in Florida that make it exciting for investors who can eventually sell to people with varying interests.