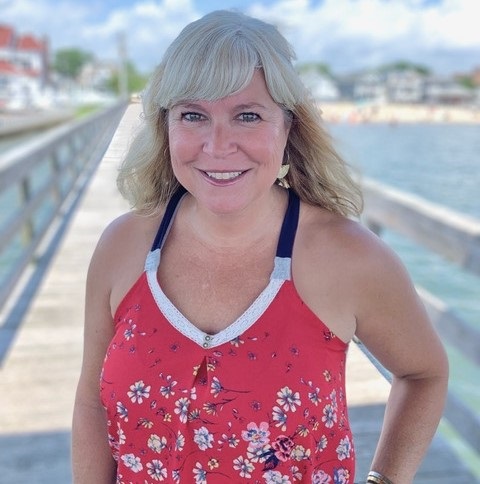 Lisa Bender who is an active volunteer in Somers Point is now seeking to become a member of City Council.
Bender announced her candidacy for Somers Point City Council representing Ward One on Tuesday at the city's landmark fishing pier at Morrow Beach.
Bender has served Somers Point as chairperson of the City Council-appointed Green Advisory Committee since 2014 and Mayoral-appointed Environmental Commission since 2015 and continues to hold these positions.
She was also a den leader and volunteer with Cub Scout Pack 87 for five years and currently supports her two sons as they seek to become Eagle Scouts with Boy Scout Troop 55. Besides being a mother of two and wife of Ocean City Firefighter Bob Bender, she is a real estate agent.
Her candidacy was decided at the June meeting of the Somers Point Democratic Club. She shared her desire to run when a vacancy opened up after Dan Myers who was previously on the ballot took on the role of municipal co-chair for the Somers Point Democratic Committee with Levi Fox.
Bender is expected to receive the endorsement of the Somers Point Democratic Committee at their next meeting, according to the press release.
Bender's passion for volunteering and caring for the environment led her to join AmeriCorps—Corporation for National and Community Service as a state Department of Environmental Protection Watershed Ambassador in 2002, the release said.
Her service territory was Great Egg Harbor River Watershed which includes Somers Point. This role brought her into schools to teach, and into the field with students and community groups—things she continues to do as a volunteer today.
It was as an AmeriCorps member that she started attending Environmental Commission and City Council meetings throughout southern New Jersey.
She quickly learned the way municipalities operate. She appreciated the role of environmental commissions in protecting natural resources, yet became frustrated learning about burdensome procedures for permitting at all levels of government.
Being involved with Somers Point City Government for the past seven years has led her to realize that citizens' interaction with government shouldn't be so difficult. As a council member she will work to streamline procedures, simplify communication, and increase transparency, the release states
Over the years, supporting her boys playing baseball and hockey through Somers Point recreation in addition to scouting and volunteering at her boys' school, Saint Joseph Regional School, she has met wonderful families and made great friends in Somers Point, according to the release.