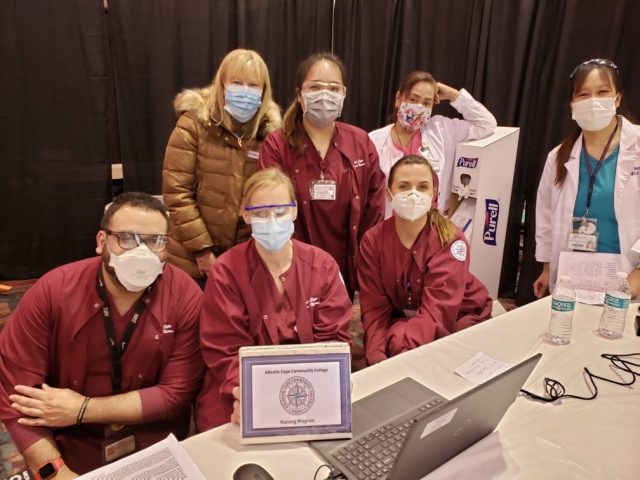 Atlantic Cape Community College will host a drive-through pinning ceremony for nursing students in the Class of 2021 from 10 a.m. to noon Wednesday at the Mays Landing campus.
During the contactless ceremony, students will be driven through the campus in cars to a designated point, where they will then exit their vehicles and proceed on foot to receive their pin and have photos taken.
The graduates will then get back in their vehicles and continue until reaching a parking lot, where they can then take pictures with family and friends.
The 75 new nurses have already proven they're up for the challenge of serving as healthcare heroes by serving on the frontlines of the pandemic. All of the graduates worked at the COVID-19 vaccination megasites this spring.