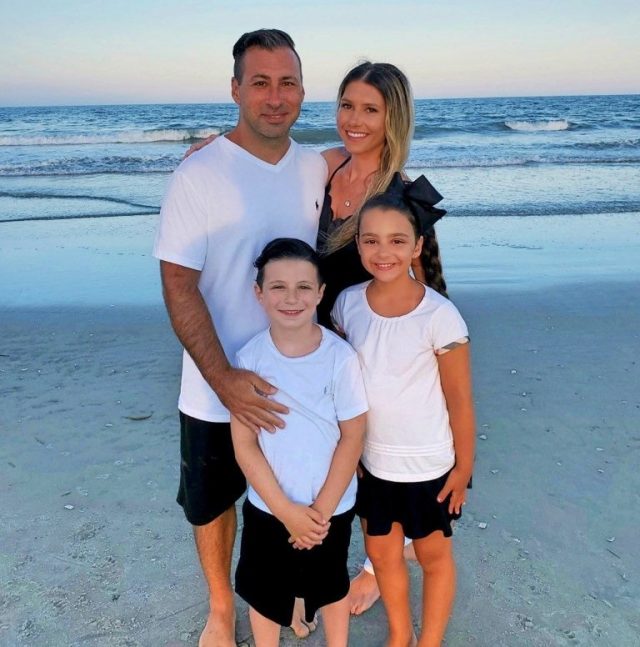 By MADDY VITALE
The Ruano family, from Ventnor, won a flurry of prizes in the Playland's Castaway Cove and Jilly's "Sand, Sun & Family Fun Contest."
The winner was announced Monday. When Angelina Ruano and her husband, Tony, learned of their win, she said that the family was thrilled.
She noted that the gifts will be "put to good use" by their daughter, Alexandria, 8, and 7-year-old son, Luca.
The contest by Playland's Castaway Cove and the Jilly's Stores on the Ocean City Boardwalk was done in partnership with MediaWize and its websites OCNJDaily.com, SeaIsleNews.com, SomersPoint.com and Downbeach.com.
Prizes consisted of $1,000 in Playland's Castaway Cove tickets, including amusement rides, go-karts and miniature golf, and a host of prizes from Jilly's shops, including fun cards to play at the Jilly's Arcade.
"These will add to our collection," Angelina said with a laugh during an interview. "We buy tickets for all the rides."
The Ruanos have some favorite spots, including Ocean City, Sea Isle City, Ventnor and the Wildwoods, Angelina said.
"We love the amusements, the water rides," she said. "Our happy place is the beach in the summer."
She said with the COVID-19 pandemic, especially in the summer of 2020, it was difficult for the children to really enjoy themselves.
"We were at the beach last year and went on the rides and everything, but masks were needed," Angelina pointed out. "This year, the kids have more freedom and they are not feeling as scared. It is a better time. Everything is opening up."
While Angelina said the kids would be so excited about the prizes, she hadn't had a chance to tell them.
They were outside taking a dip in the pool.
"When they get out of the pool, I will tell them. They will be so happy," she said.
The main reason for this particular giveaway was to show a lucky family how they are appreciated by the contest sponsors.
Tradition, family and coming to the shore to get some treats and hop on some rides is a huge part of a vacation getaway for families from generation to generation.
Brian Hartley, vice president of Playland's Castaway Cove, said that the contest was a way to showcase what the resort has to offer and also provide a vacation getaway for visitors after a tough year and a half dealing with the pandemic.
"Maybe you didn't have a good year last year, you got sick or lost a loved one or were laid off," Hartley said. "Come down and have a good time and relax."
Angelina said the kids love playing games as well as going on rides.
That is where Jilly's comes in with the fun cards for two hours of play time on any of the arcade games.
The family also won Jilly's salt water taffy and other sweets, a $100 value.
When interviewed about the contest last week, Jody Levchuk, an Ocean City councilman and co-owner of the Jilly's stores, said, "We love contests and it's always great to see who the winner is and watch them get to enjoy it."