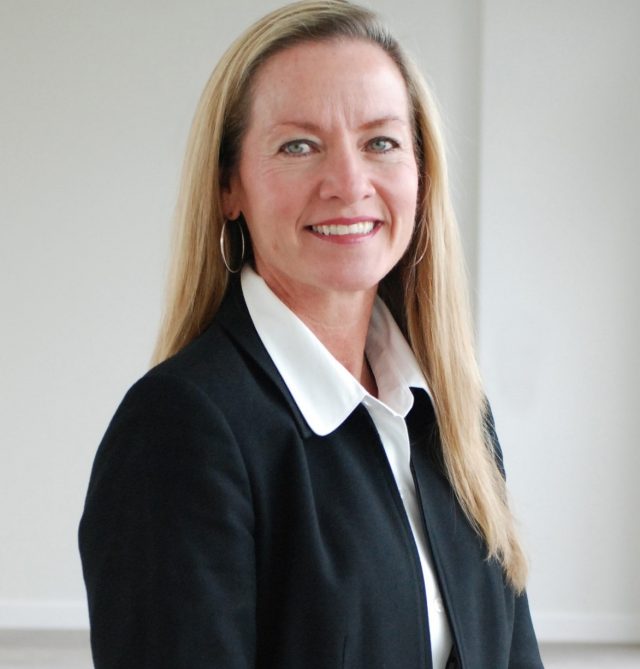 The Ocean City Regional Chamber of Commerce announced that Mary McGuckin, manager of the Lightkeeper's Society at Shore Medical Center in Somers Point, will receive the 2021 Salute to Working Women Award.
She will be honored at the Chamber of Commerce Luncheon at noon on June 17 at the Ocean City Yacht Club.
The award recognizes women in business for their outstanding professional and personal achievements.
"We are so pleased to honor Mary at our 2021 Salute to Working Women," said Michele Gillian, executive director of Ocean City Regional Chamber of Commerce. "She is a wonderful representative of Shore Medical Center and a very hard-working and dedicated individual. We are lucky to have her involved in so many organizations and she certainly is deserving of this honor."
McGuckin is the manager of the major philanthropic donor societies at Shore Medical Center. One of the programs she oversees is the Lightkeeper's Society which provides 24/7 concierge-like benefits to the medical center's major gift donors.
"She has a genuine concern for the well-being of those around her and is always willing to lend a helping hand," Gillian said.
McGuckin is in charge of the Grateful Patient program that supports and identifies caregivers in the institution through peer recognition and community awareness.
She also actively works with members of the community who wish to leave a planned gift or bequest to the hospital through the DiOrio Society.
She currently serves the board for the Ocean City Ecumenical Council that supports the city's food cupboard and clothes closet, the Ocean City Chamber of Commerce, and is on the Board of Governors for the Ocean City Yacht Club.
Previously, she served on the boards of the Ocean City Garden Civic Association (2000-2008) and the Ocean City Community Center (2009-2012), which was instrumental in raising public awareness and donations for the expansion of the community center.
The luncheon will honor all working women at home or in the workforce and is open to the public.
Tickets are $30 per person. For more information, to make a reservation, or to place a congratulatory ad in the program book, contact the Chamber office at 609-399-1412 or by email at info@oceancitychamber.com