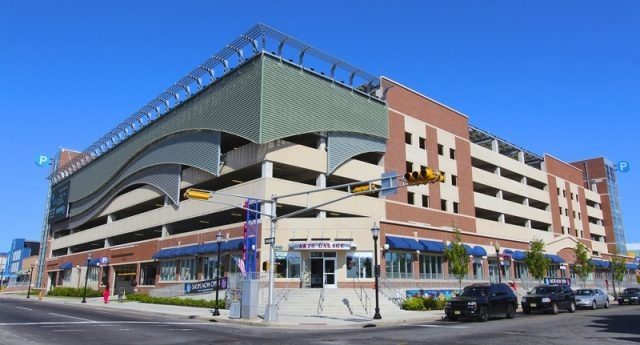 By MADDY VITALE
What do thousands of bubbles, a parking garage, Broadway and artwork have in common?
A lot, when you put them all together for one huge drive-thru show at the Noyes Arts Garage of Stockton University at 2200 Fairmont Ave. in Atlantic City.
The drive-thru event "Cruise: An Artistic Drive Thru Experience," features Broadway singers, musicians, artists and even a laser light show on four, bubble-filled floors of the Wave parking garage.
The show began Friday and runs through April 5 and benefits nonprofits, the arts and gives the people a safe way to enjoy a great show, explained co-producer Antoinette DiPietropolo with Charles Ford.
"Between the riots, COVID and homeschooling, we wanted to get the kids out and about talking about being creative, to help with mental health, healing and bring joy back to Atlantic City," DiPietropolo said in an interview.
To view the flyer for the event click here: https://ocnjdaily.com/wp-content/uploads/2021/03/GARAGE.pdf
To purchase tickets to the event, visit www.cruisethruevents.com. Tickets are $27.50 for daytime tickets for shows from 11 a.m. to 7 p.m. Evening tickets are $45.50 for shows from 7 p.m. to 11 p.m. A portion of the ticket sales goes back to nonprofits, including The Boys and Girls Club, Faces 4 Autism and Gilda's Club.
While it is not the traditional way to view a show, the times provide an easy way for families to choose when they see the entertainment, day or night, morning, afternoon or evening.
"The vision as you drive past everything is a story about the phases of life starting with youth, dreams accomplishments and each are told through different forms of art," DiPietropolo explained.
And each scene is complemented by music or audio.
"It brings life back into humans, which is needed these days with all of the separation," DiPietropolo said. "Although there is depth, it is just supposed to be fun."
She gave a glimpse into some scenes including children's origami, and some exciting live performances capped off by an evening laser light show.
"This drive-thru is a safe and unique way to enjoy professional art installation, Broadway singers performing live, musicians, school children's art and drive-thru thousands of bubbles. You can dance in your seats to this musically entertaining event," she noted. "You will see the parking garage transform and fill with energy as you wind your way through this adventure."