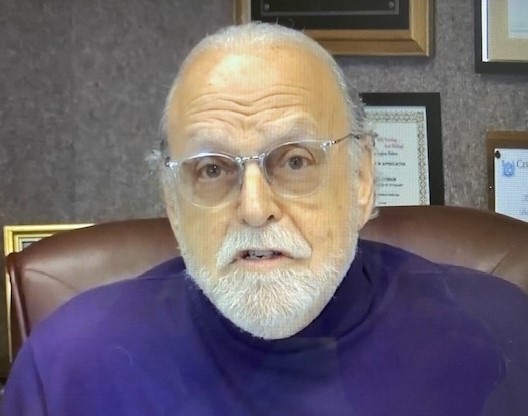 Atlantic County Executive Dennis Levinson delivered his budget message on Tuesday via a YouTube video played during the Board of County Commissioners meeting.
The total budget is $232,954,114, with $159.3 million of it to be raised through taxation. The new tax rate will be 49.3 cents per $100 of assessed valuation, up 1.8 cents over last year. Total assessments in the county top $32 billion.
Levinson said an increase of $1.55 million in pension contributions and $1.1 million in psychiatric payments, along with $2.2 million in expenses associated with COVID-19, account for 80 percent of the increase.
Revenue totaling $50.8 million is down $2.1 million since last year, including $1 million from a reduction of Meadowview Nursing Home admissions, and $3 million from the Casino Revenue Fund due to the gaming industry's shutdown for three months during the pandemic and continued capacity limits on the number of customers allowed inside the casinos.
The county tax rate increase could drop lower based upon certification of 2020 casino gaming revenues and receipt of any COVID-19 funding to offset $2.2 million in unexpected costs to fight the pandemic, Levinson said.
He said Atlantic County still has one of the lowest county tax rates in the state. Ranked from highest to lowest, it is 18th out of New Jersey's 21 counties.
Also at Tuesday's meeting, the Board of County Commissioners introduced a $16.39 million bond ordinance to finance various capital improvement projects, including improvements at the Hammonton branch of the Atlantic County Library System.
A public hearing on the budget and bond ordinances will be held 4 p.m. Tuesday, March 2. To access the meeting, see https://www.atlantic-county.org/commissioners/