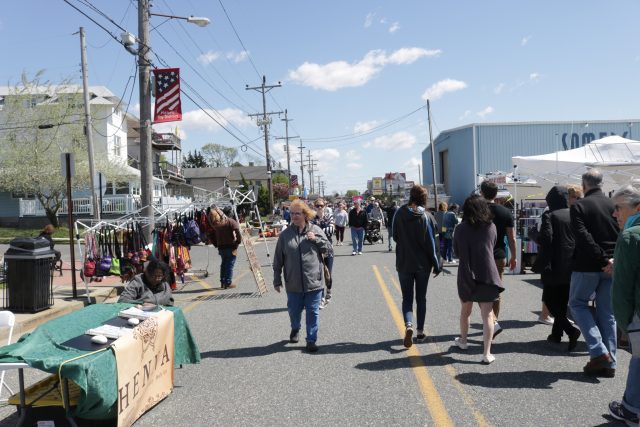 The Bayfest 2021 celebration in Somers Point has been canceled in response to the COVID-19 pandemic, organizers announced Monday.
The Bayfest committee met with local, county and state officials as well as health experts and determined that it was best to cancel the event due to the potential for large crowds gathering amid the pandemic. The decision was made to protect the safety of the visitors, vendors and volunteers.
"This was not an easy choice. Each year, this event brings our community together," Geoffrey Hieb, chairman of the Bayfest committee, said in a press release. "With everything that's been going on in the world, togetherness is what we really need, but safety comes first. Our priority is to keep everyone healthy and avoid situations that could affect that."
Hieb added, "I love this event each and every year. It's been something we look forward to, but when it was canceled last year, we were unsure of how the world would continue to change due to the COVID-19 pandemic. What we did know was there could be a chance of needing to cancel again. It's important for us to do what's best for our community and we're hopeful that we'll be able to have Bayfest 2022."
Bayfest marked its 30th anniversary in 2019. The original Somers Point Bayfest was created to celebrate Earth Day and the environment. Since then, it has grown into one of the largest festivals of its kind in the state, attracting thousands of people to Bay Avenue for food, music and family-friendly entertainment.