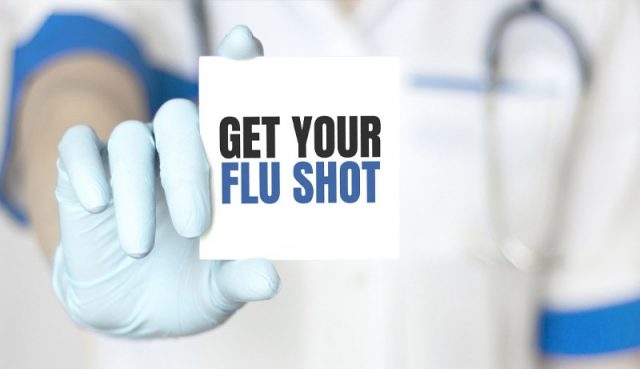 Medical professionals and public health officials agree: It has never been more important than it is now during the COVID-19 pandemic to get a flu shot to protect the health of yourself and others.
"Experts do not yet know what impact having both the flu and coronavirus could have on your health," stated Atlantic County Executive Dennis Levinson. "Both illnesses can be deadly, but fortunately we already have a flu vaccine that can help reduce some of the risk while we await a COVID-19 vaccine."
The Atlantic County Division of Public Health is providing a number of free flu clinics for residents 18 years and older, beginning September 28.
Both walk-up and drive-thru clinics will be available by appointment.
A list of dates, times and locations is available on the county website at www.aclink.org/flu, where residents can also make appointments.
Atlantic County Public Health Officer Patricia Diamond encourages everyone to get a flu shot this year.
"Whether they come to our facilities or receive it through their healthcare provider or local pharmacy, the most important thing is that they get vaccinated," she said.
Diamond noted that it may take up to two weeks for the antibodies to develop in your body, so the sooner you get a shot the better.
The flu vaccine cannot prevent all cases of the flu, but it helps reduce the likelihood of contracting the virus and may lessen its severity and duration.
Residents can help prevent the spread of both flu and COVID-19 by continuing to practice recommended hygiene protocols including washing hands frequently, covering coughs and sneezes, staying home if sick, cleaning common touch items and areas and maintaining social distance.