How do the founding partners of the new boutique law firm, CKL Law Group, describe themselves? "We like to think of ourselves as storytellers. In our opinion, that is what effective trial attorneys do. We present the law and the evidence in such a way that makes it easy for the judge, jury, or mediator to understand our client's story. This applies to personal injury cases as well as business litigation."
"Every client has a story to tell and it's our job to make sure we tell it in the best way possible at every stage of the litigation," explains CKL partner John Cinti.
John is a Certified Civil Trial Attorney who has tried hundreds of personal injury cases in New Jersey.
"You have to remember that a jury knows nothing about a case until they walk into the courtroom," he said. "It's our job to help them understand why our clients are in court, how they were harmed, who is responsible for causing the harm, and what monetary compensation they are entitled to because of the harm."
His partner, Drew Luca, agrees. Drew has handled cases involving New Jersey homes for 20 years. He knows what happens when a homeowner's expectations are not met when they purchase a home.
"I know what it's like when home purchasers experience problems after the sale," Drew explained. "A home is the biggest purchase most of us will ever make in our lifetime and the last thing we want to find are problems that we were never told about or worse – problems that were hidden or covered up."
"Our clients entrust their problems to us and it's our responsibility to do everything we can to resolve them," he added.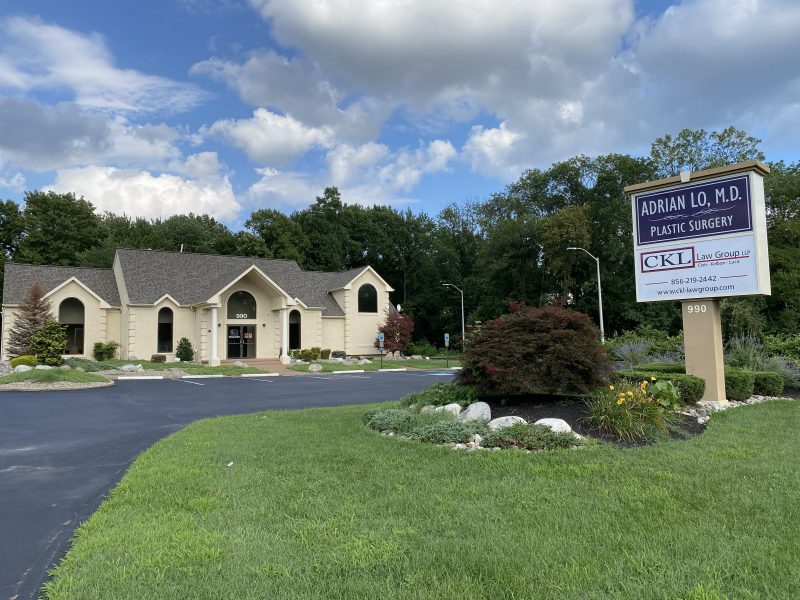 As the case moves to the mediation and/or trial stage, Ed Kelbon, the third partner in CKL (and former technical director for the Philadelphia 76ers' TV broadcasts), uses his trial and media experience to put together impactful graphics, video presentations, timelines and electronic exhibits that make the client's case easy to understand.
"We use state-of-the-art technology in every facet of our practice, especially in trial presentation. Every client, in every case, has something important to say," Ed stresses.  "It's our role not only to tell that story, but also to display it visually in opening statements, witness examinations and closing arguments, so a judge or a jury can more easily understand our clients' claims and the damages they have suffered."
The response, from both juries and judges, to the use of such cutting-edge trial presentation technology has been outstanding, he noted.
From accident cases, product defect claims and employment discrimination actions, to professional liability issues, real estate problems and business disputes, CKL handles all types of civil litigation.
"We started this firm because we believe we have the right combination of attorneys to serve our clients better and more efficiently," said Drew Luca.
That is what the CKL Law Group strives to do with every client and every case – from Philadelphia to the Shore.