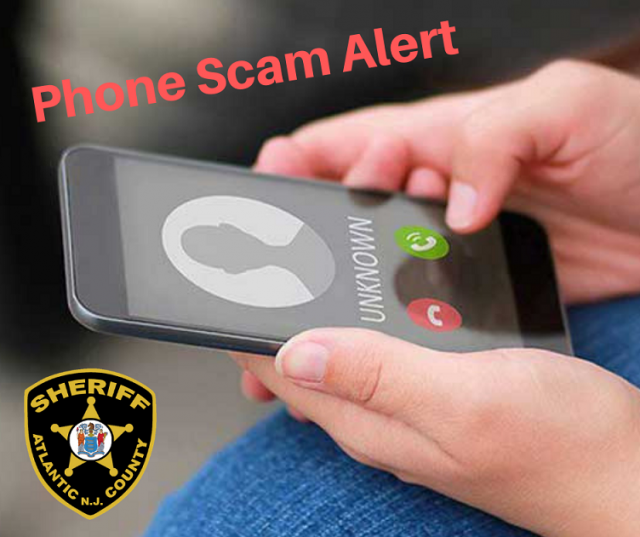 Atlantic County Sheriff Eric Scheffler is warning residents about a phone scam in the area.
According to Scheffler, the scammer identifies himself as a "Richard Ashton from the Federal Reserve" and tells residents that their bank accounts have been compromised.
During one call, a resident was asked to perform a Google search to give the phone number of the local Sheriff's Office so the Federal Reserve can confirm the location.
The resident then received a phone call from a spoofed caller ID to appear like it originated from the Atlantic County Sheriff's Office main phone number, 609-909-7200. The resident was then told that there is a warrant out for their arrest.
Most residents disconnected the calls before the scammer could get any further into requesting financial information.
Scheffler advises residents that if a warrant were issued, a law enforcement officer would seek you out for arrest. They would not call over the phone to have you turn yourself in to the court.
Never provide any financial information over the phone, Scheffler said.
"If someone purporting to be an officer asks for any type of credit card or bank account number over the phone, it's a scam," he said. "Detectives are investigating the source of these calls. If you are ever in doubt about the veracity of a call, please contact our department at 609-909-7200."