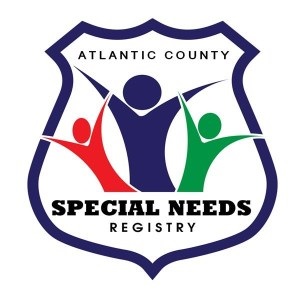 The Atlantic County Prosecutor's Office has launched the Atlantic County Special Needs Registry, which will serve as a joint collaboration between the Atlantic County Prosecutor's Office and all other law enforcement agencies in Atlantic County, Atlantic County Prosecutor Damon G. Tyner announced on Friday.
The goal of the Atlantic County Special Needs Registry is to ensure that all Atlantic County residents who have special needs are able to receive the assistance and support they require in a time of emergency or during interaction with law enforcement, fire or EMS personnel.
"Time is of the essence when law enforcement officers are dealing with issues involving a person with special needs. We are confident this tool will assist us in our efforts to serve those in need," Tyner said in a news release.
The registry is offered at no cost to registrants. The information collected for the registry is private and will only be used and stored by law enforcement and first responders during times of crisis.
Registrants will have the opportunity to sign up and provide key information about themselves or loved ones so that law enforcement and first responders will be more equipped to address special needs.
"Many people with developmental disabilities, mental health disorders, and other impairments appear atypical, which can sometimes cause an issue when they encounter law enforcement, ACPO Victim Witness Coordinator Raymond Royster said.
Another registry offered through the New Jersey Office of Emergency Management, "Register Ready – New Jersey's Special Needs Registry for Disasters," allows New Jersey residents with disabilities or access and functional needs and their families, friends, caregivers and associates an opportunity to provide information to emergency response agencies so emergency responders can better plan to serve them in a disaster or other emergency.
Atlantic County Sheriff Eric Scheffler said he supports the special needs registry.
"Having a registry in place will allow officers to recognize and understand these specific individuals, their triggers, and contact information. This will create a safer and healthier environment for police and community interactions," Scheffler said.
Register at https://www.acsnr.org.