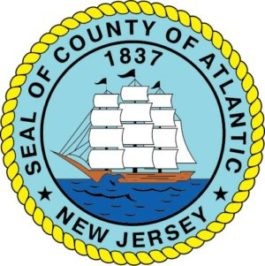 Atlantic County's businesses cannot afford to wait any longer for indoor activities during the coronavirus pandemic, Atlantic County Executive Dennis Levinson said in a news release.
"We have already lost Memorial Day and Fourth of July business and are fast approaching Labor Day and the fall season with no indication that the governor will permit indoor dining and entertainment anytime soon," Levinson said.
Levinson's request comes just days after Gov. Phil Murphy on Aug. 14 said the state would decide when and how to permit indoor dining at restaurants and bars or allow gyms, movie theaters or entertainment venues to reopen.
"Our restaurants are dying on the vine and cannot survive on just take-out, delivery and curbside service alone," Levinson said. "Outdoor dining will become much less appealing as the temperatures drop and our active hurricane season continues to pose threats."
Levinson suggests that restaurants, and possibly bars, gyms and movie theaters, be allowed to reopen at limited capacity with the same health and safety requirements that businesses such as Target, Home Depot, Shop Rite, Acme, CVS, shopping malls, arcades and childcare centers must maintain.
"The governor states that his decisions are based on science and data but we've yet to see it. Where's the data that says that it is somehow safer to open those big box stores and indoor businesses than it would be for a restaurant or movie theater to open?" he said.
Both Connecticut and Massachusetts resumed limited indoor dining in June without any notable increases in COVID-19 cases.
"If others can do it, why can't we? We're fighting for our economic lives here and we need the governor to take action," Levinson said.
A report by StratoDem Analytics indicated New Jersey had a second quarter economic loss at an annualized rate of 34.6 percent higher than the national annualized loss, and a 40 percent drop in gross domestic product, the highest among all counties in the state, Levinson said.
The second quarter covers the months of April, May and June during which time Atlantic City's nine casinos were closed. The governor allowed the casinos to reopen in July but at limited capacity and without indoor dining and entertainment.
In March, the Brookings Institution projected the Atlantic City metro region would be the third most recession vulnerable area in the U.S., with more than one-third of its workforce in industries threatened by coronavirus-related uncertainties.
"How can the governor ignore this devastating economic data?" Levinson asked. "If these businesses have any chance to survive, they need the opportunity to reopen. We are confident they can operate safely and without placing any additional risks on their customers. At this point, it's do or die."
Atlantic County Freeholder Chairman Frank Formica said he strongly supports Levinson in asking the governor to restore indoor dining and entertainment and will bring these concerns before the bipartisan Board of Freeholders.
"I fully anticipate the freeholders will pass a resolution to implore the governor to take this necessary action," Formica said.