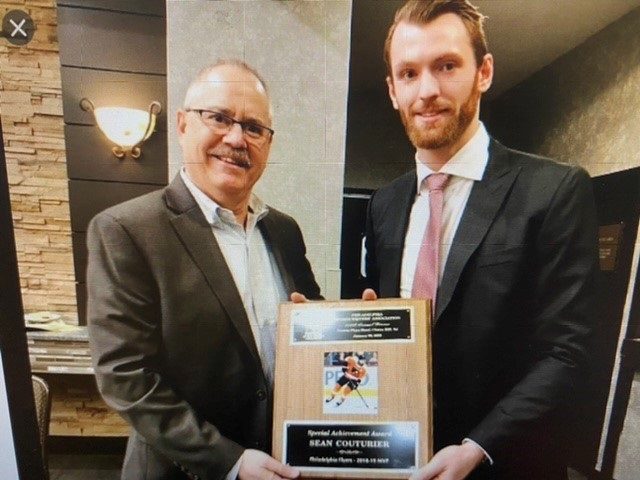 By TIM KELLY
For more than four decades, Sam Carchidi has been watching and writing about live sports events.
When he wasn't doing that, the longtime Flyers beat writer and key contributor to the Phillies beat for the Philadelphia Inquirer was looking forward to his next live sports event.
That lifestyle changed dramatically about a month ago when all four major sports leagues, the NCAA basketball tourney, the pro golf tour, and virtually all other pro, college and scholastic sports ceased operations for the foreseeable future as a result of the coronavirus pandemic.
For Carchidi, a summer resident of Ocean City, that has meant sheltering in place and trying to find alternative activities. But mostly, Sam is still trying to adjust to the sudden absence of athe sporting scene — a driving force in his life.
"I'm still writing a couple stories a day and it's challenging to dig up topics that will keep the fans interested," he said.
"I'm working now on a big piece on the 10th anniversary of the Flyers famous shootout win over the Rangers on the last day of the 2009-10 regular season."
But even writing sports stories doesn't fill the void, or the time, he would have devoted to watching and covering things live.
"The (outbreak) has given us time to clean out the shed and attic. My home office is next, and I want to do some painting that I've been putting off. Those are the pluses," Carchidi said.
He continued, "The biggest minus: we desperately miss our two-year-old grandson, James, who lives with our daughter and son-in-law in Baltimore. We Facetime with him two or three times a day, but it's not the same as giving him hugs and spending time with him."
Binge worthy recommendations: "My wife and I caught up on 'Ray Donovan.' We were two years behind, and we're now binge-watching Ozark."
Carchidi is hardly alone. We canvassed local sports personalities and put the call out to fans on social media. The thoughts returned faster than a Venus Williams backhand.
Tim Lenahan, Northwestern University's head men's soccer coach and former Stockton University and Lafayette coach has longtime ties to Ocean City. Lenahan brought his team to O.C. several times for team summer break bonding activitie, and he's visited here for much of his adult life.
When Lenahan took the Northwestern job in 2000, he inherited a winless team and soon built it into a national and Big 10 power. He's now the winningest soccer coach in school history and has over 300 victories in his career. But the Coronavirus outbreak is a new kind of opponent, one that adds new challenges to an already rigorous job.
"I Zoom (a teleconference app) every day with my players and weekly with recruits," Lenahan said. "First thing we did (after extended Spring Break) was watch 'Groundhog Day.' Great metaphor for living safe one day over and over. When you decide to use the time to become a better person, good things will happen."
He noted, "We have a book club as well which we review (the books) each week. I also have lots of Zoom meetings with administrators and staff. Luckily, I recently set up a new home gym so I'm getting a lot of workouts in."
Lenahan's TV recommendation: "Every night I limit myself to an hour of news before watching something on Netflix."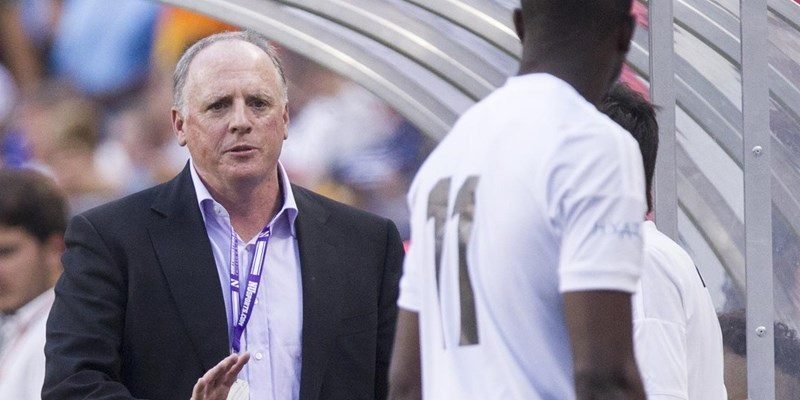 Here's how other people are coping with the sports void:
Sean Matthews, defensive coordinator Ocean City High School football: "I'm watching old games, reading and watching movies. Also, lots of college coaches are doing free online clinics. I log onto those via Zoom whenever I can to stay up on some of the trends in the game."
Judy Stoy Meehan, Long Beach Island: "Homeschooling and helping to raise a 10-year-old girl has filled my plate. She's a field hockey player so we have been doing lots of hockey skill drills for physical education. I'm also doing a lot of reading aloud of the Nancy Drew mysteries."
Billy Schweim, ESPN 97.3 radio talk show host and summer resident of Ocean City: "The pandemic has definitely affected my show. We are broadcasting from home. The last three weeks we have talked about sports movies, sports songs and I've interviewed some great guests, such as St. Louis Blues Stanley Cup-winning coach Craig Berube, and (former Notre Dame football player) Rudy Ruettiger, subject of the classic football film 'Rudy' and NHL official Paul Stewart."
Kathy Moran, OCHS athletic trainer: "To deal with a lack of sports in my life, watching a lot of ESPN '30 for 30' documentaries and looking forward to the Bulls documentary 'The Last Dance'. I'm also working with my husband to get a lot of house projects done."
Binge worthy recommendations: "We binged 'Ozark', 'Better Call Saul' and now we are onto an old favorite, 'Entourage'."
Robert Deets, via Facebook: "Checking out the prologue to Don DeLillo's novel "Underworld", 134 pages of beautiful baseball writing."
Bill McLaughlin via Facebook: "Catching up on classic sports movies like 'Hoosiers', 'Remember the Titans' and 'A League of their Own."
Frank LoSasso, assistant coach Ocean City High School football: "I have two boys, 5 and 6. Between taking care of them and teaching my (online) classes at OCHS takes up most of my time. Free time is spent watching film for upcoming season and looking at some online coaching clinics."
LoSasso added, "Also I'm bigtime into NASCAR and have watched a lot of old races from the 90s and early 2000s. Being a big Dale Earnhardt Jr. fan, it's cool to see him racing again"
Binge worthy recommendation: "Designated Survivor."
Steve "Nate" Bowman, via Facebook: Watching the (Florida) Gators beat Ohio State in the national championship game. It was Tim Tebow's first year."
Pete Thompson, ESPN 97.3 radio: "I'm hanging in there but I really miss (the games). My Kindle is full of books my Dad sends to me. I watched "The Natural" the other night and I've watched some classic old Flyers games."
Binge watching recommendations: I watched Tiger King and now I'm binge-watching "The West Wing."
Mike Blume, via Facebook: "Being a participant instead of a spectator."
Paul Callahan, assistant coach, Ocean City High School football: "Zoom meetings with coaching staff and lots of texting to other coaches. I watched a University of Kentucky game from 1998 that was live streamed with commentary by Hal Mumme which was great. Also, I am talking a lot with other local coaches like Chuck Donohue (Southern Regional) and Tom Doddy (Rowan University)."
He said, "We are lucky to have access to all this information and the coaching community is sharing things. It's been great seeing people rally around each other during this time apart and working to help one another."
Binge worthy recommendation: Ken Burns' "Baseball" and now we're binge watching "Expedition Unknown."
Jim Donnelly, veteran auto racing journalist, via Facebook: "I've been reading a lot of history during all this."
Bill Gurden, via Facebook: "I've been drinking a lot of beer. Usually I'll have one or two during a good game. Without sports? Yeah, you need to double down."
Chris Armstrong, OCHS senior football co-captain: "I've been watching old college football games. I've also been working out a lot. My neighbor has (weight equipment) so I've been using that. I've also been playing a lot of golf at Heritage Links in Upper Twp."
Binge worthy recommendation: "Tiger King. Interesting show."
Marianne Bowker Ahrens, via Facebook: "I'm watching a Phillies (replay) right now."
Brian Beckmann, OCHS senior football co-captain: "At a time like this when no sports are going on anywhere I've been doing some of my own workouts to stay in shape in hopes of baseball returning and to get ready for college football (Beckmann is headed to Widener University). I've also been watching old highlights of sports like baseball, basketball and football."
So there you have it. Local sports folks are doing their best to stay busy and occupied and to avoid cabin fever.
Craig Mowers, a Tuckahoe resident who works in Ocean City and is a newly minted New York Jets season ticketholder, tries to take his mind of the unthinkable.
"I just want to have a season," he said. "It's hard to imagine the fall without football."