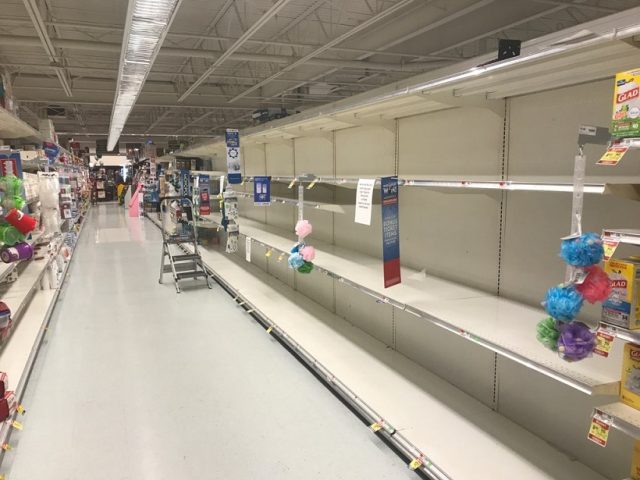 By TIM KELLY
Beautiful weather and the healthful reputation of the Jersey Shore brought an influx of visitors and seasonal residents on Sunday as the region and nation coped with the worldwide coronavirus crisis.
Supermarkets were crowded, although some essential products were in scarce supply or totally unavailable, and in some cases people had higher-than-normal levels of anxiety as they dealt with their individual circumstances.
Large crowds flocked to the beach and Boardwalks and downtown shopping areas. "It wasn't the Fourth of July," one observer noted, "but it was definitely a bigger turnout than normal for this time of year."
While some opted for sun and sand, others flocked to area stores to stock up on needed items in case a quarantine happened.
"I think what's driving sales right now is some uncertainty and ambiguity as to what people will be needing to purchase moving forward," said Shivam Parikh, pharmacist at the CVS at 16th Street and Haven Avenue in Ocean City. "People are looking for answers that nobody has the ability to say with any degree of certainty."
"For instance, people who anticipate if they might be having symptoms of a cold or flu in the future and that the basic things like Tylenol and Mucinex will be available," Parikh continued. "That is making some people a bit anxious and driving sales right now. They might not need these things now, but they are concerned about future shortages if they need them in the weeks ahead."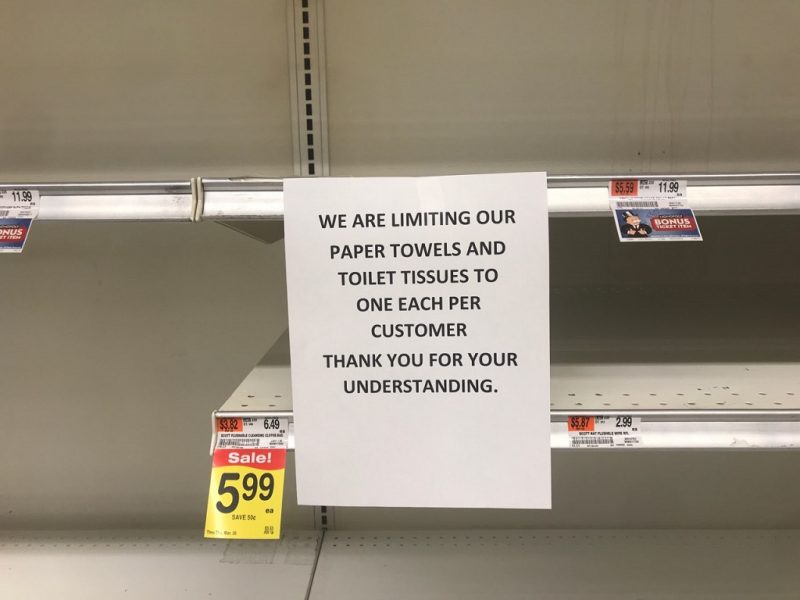 Casel's Marketplace at 8008 Ventnor Ave. in Margate was in a better position than many other local supermarkets around the region, according to the store manager, Jack Ewell.
"We are hanging in and using additional suppliers to keep the shelves stocked," he said.
Meats, which were very limited in availability at other stores, were mostly available at Casel's, Ewell noted.
The exception was paper products, "but paper is a problem for everyone. Paper products and water are the problem items. Everything else is pretty well stocked," Ewell said Sunday afternoon.
Suzanne Neill, of Haddon Heights, whose parents reside in Ocean City, said she was at the Somers Point Acme market 15 minutes after its 7 a.m. opening, and there were three cash registers open and 17 people in front of her in the check-out line.
"I expected that paper products would be difficult to find, as were a lot of the cleaning supplies such as bleach and hand sanitizer. That was to be expected and that was the case," Neill said. "But when I went to the dairy aisle to find cheese, everything was gone. Thing like cheese and butter were completely wiped out. That really surprised me."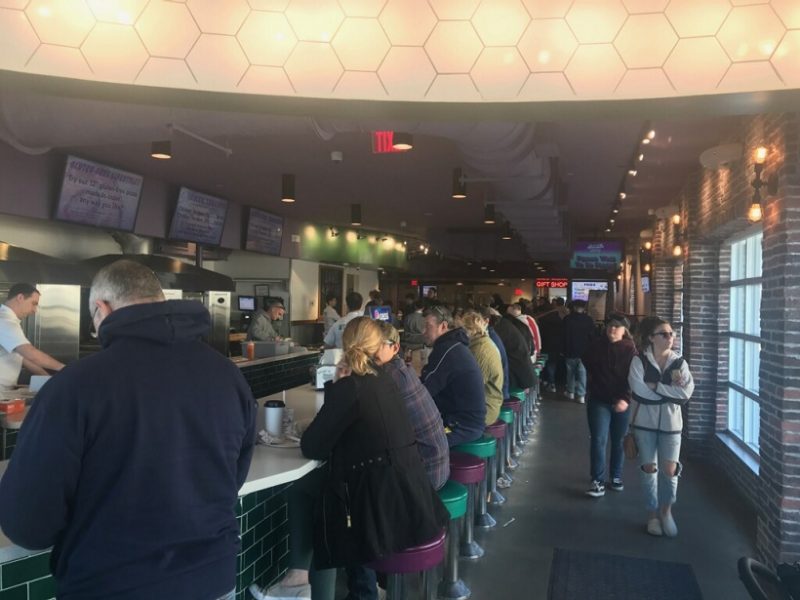 The Acme market locations at Eighth and West in Ocean City and at 34th and Simpson referred questions to the Acme corporate offices, where no media spokesperson was available for comment Sunday.
The person answering the phone at the Acme market in Sea Isle City said the store manager would not be back until tomorrow morning and that she was not permitted to speak to the media.
A call to the meat department at the Acme at Eighth and West store connected with an employee who said most of the meat supply had been sold out.
"We have a few steaks available," she said, "some rib-eyes and some strip steaks. But ground beef is almost gone and is flying out of here. We have no corned beef. And we have absolutely no chicken of any kind."
Customer Beth Iacovello, who lives in Drexel Hill, Pa., and has a home in the Gardens section of Ocean City, said there was not much of a crowd when she arrived around 4 p.m. on Sunday, but there also were not many of the high-demand items.
"There was no toilet paper, wipes and very little meat," she said.
Iacovello said she also visited Circle Liquors in Somers Point amid rumors that New Jersey liquor stores would be ordered closed, as were liquor "state stores" in Pennsylvania.
"They looked pretty well-stocked and there wasn't much of a crowd. I picked up three bottles of wine," she said.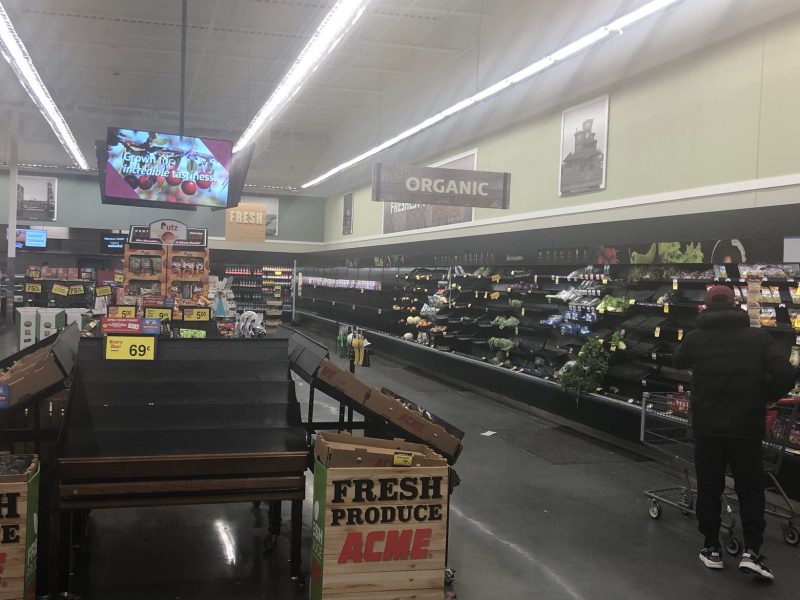 In an apparent local trend, area plumbers said they had been inundated with requests from customers seeking to turn on their water, which had been shut off for the winter, in order to open up vacation homes.
"People are leaving (coronavirus) hot spots in the Philly area and coming here," said an Ocean City contractor who declined to give his name. "I'm much busier than normal. It's definitely because of the virus."
Brian Broadley of the Marmora-based Broadley's Plumbing, Heating and Air Conditioning, said his company was busy, but Broadley was confident he could meet the needs of any customer or prospective new customer.
"We're not going to let anyone go without heat," he said. "We're not going to strand anyone. We have 50 employees, and we're ready to take care of any situation.
"I would ask that anyone who is having a problem to simply call (609-390-3907) and we will answer or get back to you right away. Whatever the problem happens to be, we're going to be able to take care of it," Broadley said.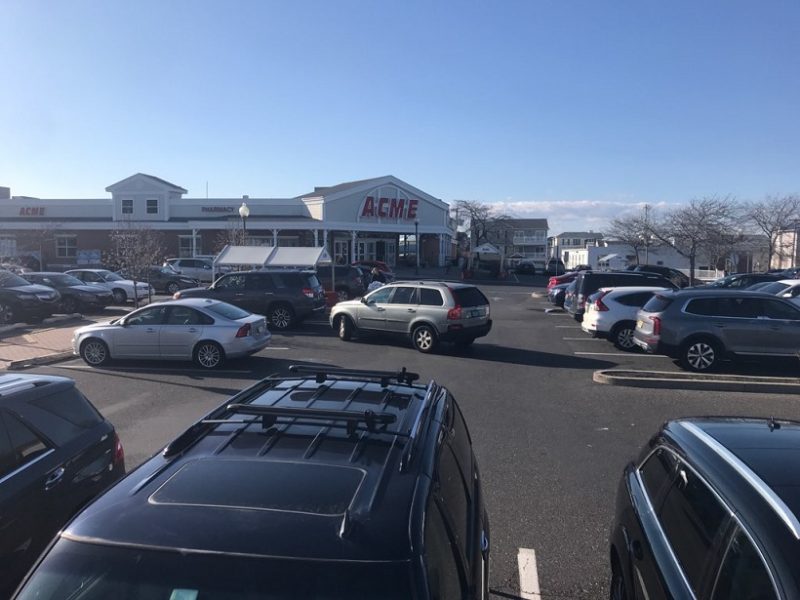 Broadley said the last time there was a similar crisis was the aftermath of Hurricane Sandy in 2012.
"At that time people really pulled together and looked out for each other. I would ask people to do the same thing this time," Broadley said. "Check on the elderly and those who would need the most help and then to let us know what we can do. We will do whatever it takes."
Parikh had similar words of reason for people needed the services of his pharmacy.
"If there are no cold or flu-like symptoms, the best thing to do is just exercise good hygiene," he said. "Keep hands clean and cover your cough of sneeze. Just be reasonable and I think we will get through (the crisis)."