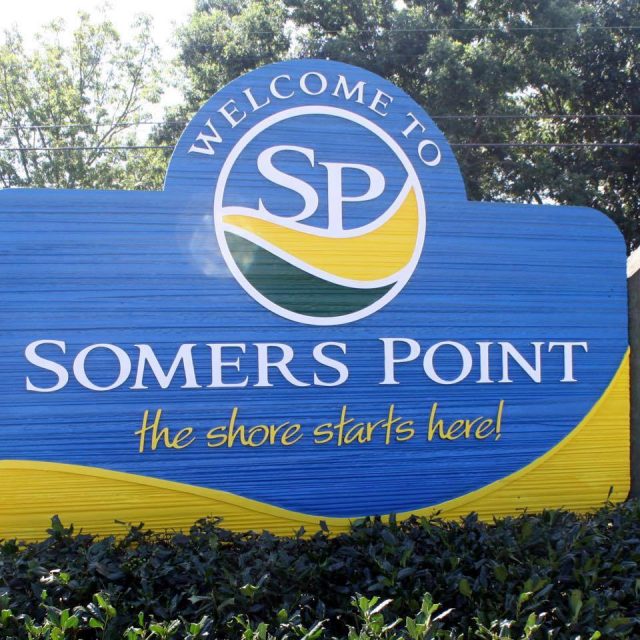 Gov. Phil Murphy announced the award of a $200,000 Safe Streets to Transit Grant to Somers Point. This is one of only four grants awarded throughout the state.
This grant, plus a $200,000 NJDOT grant received in 2018, will allow the city to construct sidewalks along Route 9 between Laurel Drive and Somers Point-Mays Landing Road.
"This sidewalk project has been a high priority for the city," Mayor Jack Glasser said. "Now, we will have a safer walkway connecting the neighborhoods of the Somers Point-Mays Landing Road area to important destinations to the north of Laurel Drive, including Jordon Road Elementary School."
The project is being fast-tracked and the city plans to start construction this spring, according to a press release.
"In a state as densely populated as New Jersey, it is important that we encourage the use of alternate forms of transportation, such as biking or public transportation. These grants support biking, walking, and mass transit programs designed to help drive better health and environmental outcomes that make New Jersey a more livable state," Murphy said in the release.
This is not the first grant that Somers Point has received recently to improve safety for bicyclists and pedestrians.
A $1.75 million NJDOT grant has been awarded to the city to widen and enhance the Somers Point Bike Path from the Linwood border to the Route 52 Causeway.
This very popular bike path will be widened up to 14 feet, new decorative, energy efficient LED lights will be installed, bike racks will be added and flashing beacons will be placed at high-traffic crossings.
Also, the city has secured a $130,000 NJDOT grant to create bike lanes on Somers Point-Mays Landing Road, a county road, between Route 52 and Route 9.
Rutala Associates, a local planning firm, played a key role in obtaining the NJDOT grants on the city's behalf.
"The Route 52 Causeway is constantly being used for biking and walking and our bike path connects all the city's points of interest, including the schools and parks. We are striving to make Somers Point the 'Bikeway Hub of South Jersey,'" Glasser said.
A state-funded Bicycle and Pedestrian Plan was developed for Somers Point in 2014. The plan has been used to leverage these and other grants to make the bikeway network safer.
"The Department of Transportation does much more than just maintain roads and bridges," New Jersey Department of Transportation Commissioner Diane Gutierrez-Scaccetti said. "Our Local Aid grants, including the Bikeways and Safe Streets to Transit programs, provide funding to communities that develop projects to improve the quality of life for our residents and visitors to our state."
Somers Point was also one of only three municipalities in New Jersey to be awarded a Bikeway Grant in 2019. This $130,000 grant will fund the addition of bike lanes along Somers Point-Mays Landing Road between Route 52 and Route 9.
"With the growth in biking throughout the region, these improvements will provide yet another reason for people to reside in and frequently visit Somers Point," Glasser said. "All these projects will be completed by this summer."
The city is also urging NJDOT and the New Jersey Turnpike Authority to complete yet another bike and pedestrian path – one that will connect Somers Point to Upper Township over the new Garden State Parkway bridge.
The city is committed to making sure that there is a safe connection between the existing bike paths and the new bridge, according to the release.
Plans call for improvements to the intersection of Route 9 and Somers Point-Mays Landing Road, a bike path on the south side of Route 9 and a bridge to take bikers safely over the Parkway exit ramp and onto the Parkway bridge.
A crowd attended a state public hearing in January 2019 to show support for the bike connection, but the state has yet to start construction on the project.