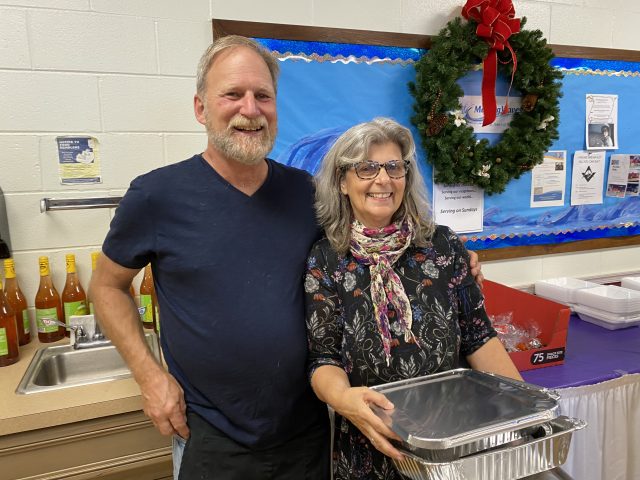 By TIM KELLY
Ocean City Councilman Keith Hartzell, a longtime volunteer and benefactor to Wednesday's Community Christmas Dinner in Ocean City, took a moment to consider the event organizers, Mike and Peaches Lukens.
The couple conceived the event in 1989, organized it and executed it every year since.
"They are the heart and soul of what it means to call Ocean City 'America's Greatest Family Resort,'" Hartzell said. "We're a beach resort in the summer. In the other nine months, we're a Norman Rockwell painting. We're Mayberry. We're small town America coming together as a community. Nothing says it better than this event."
Peaches and Mike, who started the event by serving approximately 150 people at the old Ocean City Youth Center, have seen their idea grow into one of the town's most beloved events. For more than 20 years now, it has taken place at St. Peter's United Methodist Church.
"We will serve more than 800 meals today," Mike Lukens said of the event, which ran from noon to 3 p.m. Christmas Day. "We were prepared to serve 1,200. We served more than 500 dinners in the first hour alone."
He and his wife announced earlier in the year that this would be their last at the helm of the event. The couple relocated to Cape May, and found it more difficult to accomplish the many details of the dinner from a long distance.
Mike did leave some wiggle room, though. "Maybe someone will rope us into it one more year," he said with a laugh, and added, "We will be involved in some way. It just won't be the same."
No, it won't. Mike and Peaches and Jennifer Bowman, who handles much of the marketing side of the dinner, were in search of sponsorship to take over the financial cost of the dinner, possibly in exchange for the sponsor's name on the event.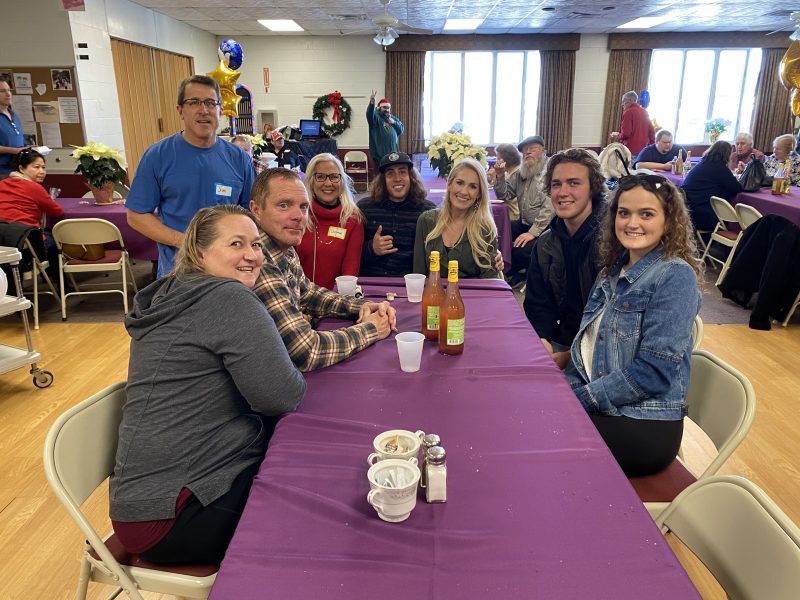 They were also considering crowdfunding as an option to help keep the tradition intact.
Last week, after reading of the event's situation in an OCNJDaily.com article, Ocean City Mayor Jay Gillian personally donated a new commercial grade refrigerator to the church after learning the old one needed to be replaced right away.
Individual and group donations poured in after the story, raising most of the funds needed to pay for this year's dinner and its staging.
Bowman was quick to point out that while the dinner has fed thousands of people in need over the years, it is not designed for that purpose alone.
"Mike and Peaches wanted a nice, free, fun event for people who had nowhere else to go. Or people who have family elsewhere and can't get away."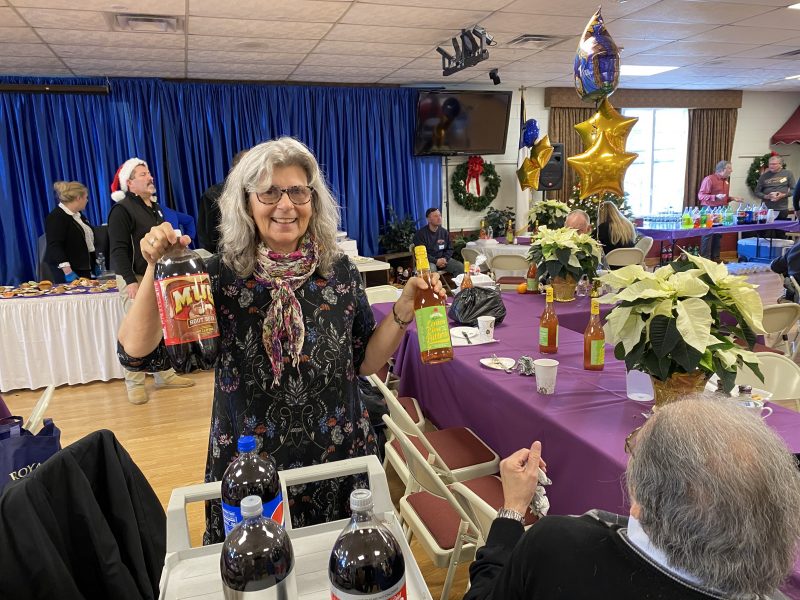 Hartzell, who has donated beverages for the dinner for years, said he was a good example. A traveling sales executive, he said Christmas "is one day where I can relax and my phone won't ring. I live in the neighborhood and I can walk here. I'm able to volunteer and help."
"But I'm also able to enjoy it, have a great meal and take some food home," Hartzell continued.
Throughout the dining area, individuals, couples, families and larger groups were seen interacting and enjoying each other's company and a great holiday meal.
"This is a fantastic thing for the community," said "Lenny B," a DJ and karaoke singer who kept the Christmas music flowing. "I'm here every year, and I'm happy to be a part of it."
In addition to food and music, candy, toys and toiletries were handed out to those in need. People needing rides were transported to and from the event, and shut-ins were the recipients of donated and delivered meals.
Hartzell summed up the Christmas and community spirit that permeates the dinner year in and year out.
"Ocean City was founded by God-fearing people," he said. "Today's event shows once again that we are still a God-fearing community."