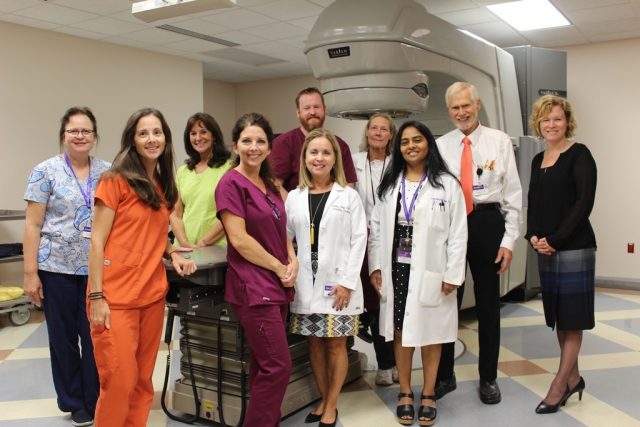 Shore Medical Center in Somers Point has been awarded a three-year term of accreditation in radiation oncology as the result of a recent review by the American College of Radiation Oncology (ACRO).
Radiation oncology (radiation therapy) is the careful use of high-energy radiation to treat cancer. A radiation oncologist may use radiation to cure cancer or to relieve a cancer patient's pain.
"Accreditation by the American College of Radiation Oncology means our patients can trust that Shore's Cancer Center meets the highest level of patient safety and quality standards," said Joseph Johnston, administrative director of Emergency Medicine & Oncology Services. "We are proud to offer our community the best in radiation oncology services."
ACRO developed a practice accreditation program in 1995 consisting of practice standards for radiation oncology. The ACRO seal of accreditation represents the highest level of quality and patient safety. It is awarded only to facilities meeting specific Practice Guidelines and Technical Standards developed by ACRO.
Patient care and treatment, patient safety, personnel qualifications, adequacy of facility equipment, quality control procedures and quality assurance programs are assessed.
The findings are reported to the ACRO Committee on Radiation Oncology Accreditation, which subsequently provides the practice with a comprehensive report they can use for continuous practice improvement.