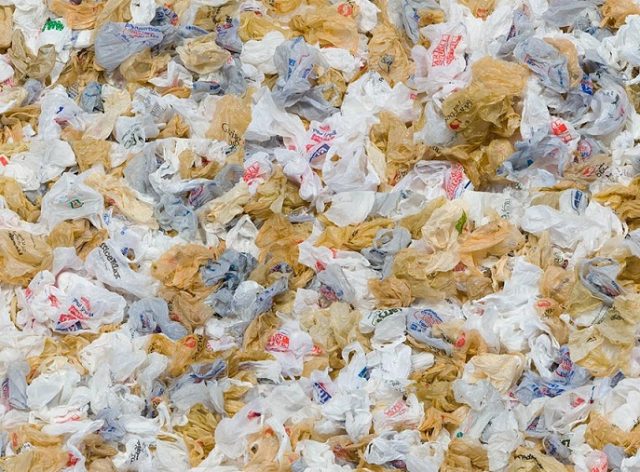 By MADDY VITALE
On Jan. 16, 2020, Somers Point will be sending a strong message about protecting the environment with a single-use plastic bag ban.
City Council adopted an ordinance nine months ago charging a 5-cent fee on each single-use plastic bag at food stores and retail chains operating in Somers Point.
Fast forward to  Sept. 12 and City Council made an even bolder move. The governing body removed the fee and adopted an amended ordinance to ban single-use plastic bags.
Somers Point became one of 27 municipalities across the state with either a single-use plastic bag ban or fee. Six more are set to follow, environmentalists said in interviews.
Beth Kwart, chair of the Surfrider Foundation South Jersey, said she thought the ban was a "step in the right direction to make a stronger ordinance."
"It is obvious the fee is working to change habits for people to bring (reusable) bags, but it is also an option to ban the plastic bags to take that pollution from our environment," Kwart said. "New Jersey is a coastal state and our communities are the last line of defense before this stuff gets in the ocean. We need to set the example and benefit from having clean water and healthy beaches that aren't covered in plastic pollution."
Somers Point joined a handful of local communities with a ban or fee attached to single-use plastic bags. Brigantine and Ventnor are the others in Atlantic County and Stone Harbor and Avalon are two towns with ordinances in Cape May County.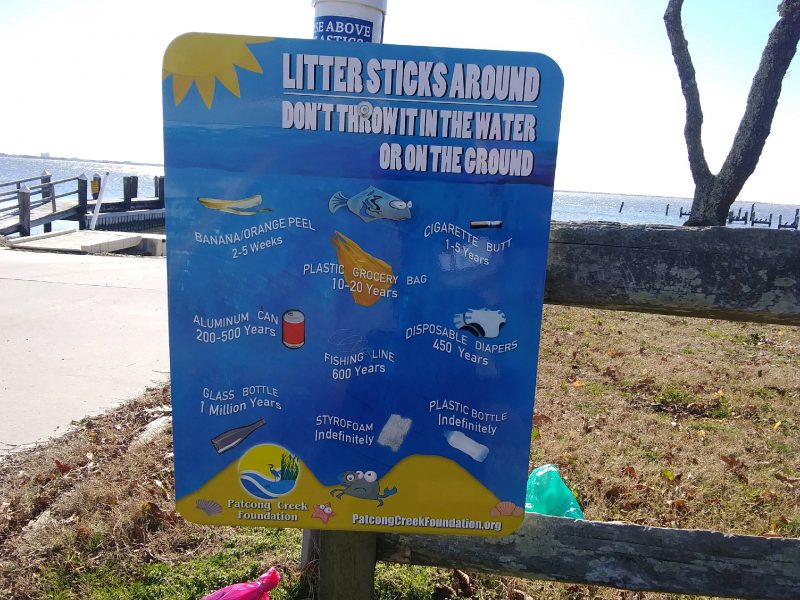 While the initial Somers Point ordinance enacted the fee, the stores were in charge of enforcing it and using the fees for environmental initiatives.
However, some City Council members spoke out about the fee when the amended ordinance was introduced Aug. 22.
Council President Sean McGuigan, who voted against the ordinance Thursday, had said he believed the ban would be a burden to businesses and residents. He also noted that it was not a measure that a city of four square miles such as Somers Point should get involved with. It could turn off vacationers, he said.
The ban, rather than the fee, was his primary concern.
Councilman Dennis Tapp had said at the meeting that he was all for banning the bags to help the environment, but the fee should be eliminated.
Councilman Kirk Gerrity also opposed the fee.
"The 5-cent fee is a disaster. Get rid of the fee," Gerety said at the Aug. 22 Council meeting.
But Councilman Carl D'Adamo said the fee gave people the option of the single-use bag, and that the fee was only in place for a short amount of time.
Surfrider Foundation South Jersey member Steve Jasiecki attended the Sept. 12 Council meeting because he heard the ordinance banning plastic bags was on the agenda.
"We are concerned with the plastic going out into the ocean. We support the single-use plastic bag ban," said Jasiecki, who is also the chairman of Sustainable Margate. "We think it is a good measure and seeing the small towns taking action on the plastic bag ordinance, while we are waiting for the state, is a good indicator that more towns are interested in doing this."