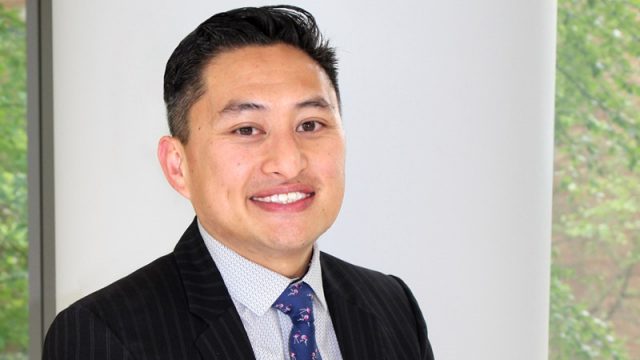 In September, Shore Physicians Group will welcome orthopedic surgeon Dr. Mickey Bui to its Surgical Division, making him the first orthopedic surgeon to join the practice group.
Bui will be the lead speaker at Shore Physicians Group's community education breakfast on Joint Replacement Surgery & Recovery on Thursday, Sept. 26 from 10 a.m. to noon at Greate Bay Country Club in Somers Point.
The event is a continuation of Shore Physicians Group's popular "Be Well Connected" education series.
Bui received his Doctor of Medicine from Northeast Ohio Medical University and completed his residency at Hahnemann University Hospital. In addition to general orthopedics and surgical treatments of the shoulder, hip and knee, he is also passionate about helping people with sports injuries and recently completed a Fellowship in Sports Medicine.
Joining Bui is Erin Bennis, PT, DPT, of Shore's Center for Outpatient Rehabilitation, who will share different techniques used in physical therapy for patients with total hip and knee replacements. Shore Emergency Department Social Worker Tracy Fooks, LCSW, LCADC, will speak on managing post-operative pain, and the appropriate use of pain medication.
The event includes a free continental breakfast, question and answer session, and information on additional resources. To RSVP, call 609-653-3986.
About Shore Physicians Group
Shore Physicians Group, a multi-specialty medical group, understands that treating people well means connecting them to an integrated network of renowned physicians and surgeons, caring medical professionals, advanced treatment facilities, and award-winning healthcare affiliates.
Shore Physicians Group offers the area's most highly skilled, caring and passionate practitioners in the fields of family, internal, pulmonary and critical care medicine, endocrinology, neurology and rheumatology, in addition to an Urgent Care facility. Shore Physicians Group is also proud to offer Penn Medicine-affiliated surgeons in the fields of neurosurgery, vascular surgery, general surgery, plastic & reconstructive surgery, and urology.
Practices are located in Mays Landing, Margate, Marmora, Northfield, Ocean City and Somers Point, N.J. In addition, Shore Physicians Group has two disease-specific centers including the Osteoporosis Center and the Flora Baker Center for Alzheimer's Disease and Related Disorders. For more information about Shore Physicians Group, visit www.shorephysiciansgroup.com.