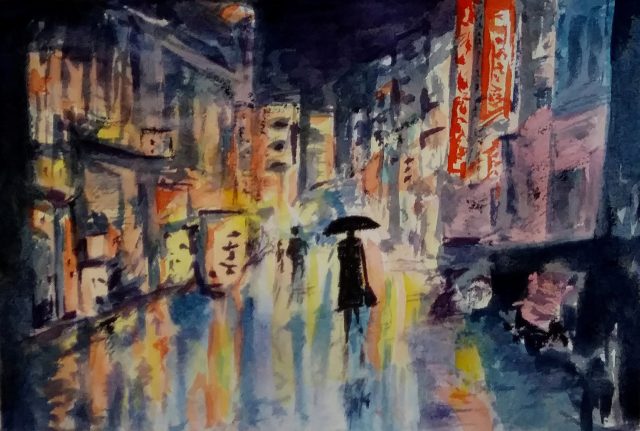 On July 4, art lovers in Somers Point will be able to view "Gina's Floating World: Reflections of Japan" by artist and writer Belle Brett, of Somerville, Mass.
Belle's recently published novel, "Gina in the Floating World," set in 1981 in Japan, serves as the source of inspiration for her series of collages, watercolors and photographs that will be on exhibit at the Gallery, 829 Bay Avenue, Somers Point until July 27, according to an art gallery press release.
In her artistic career, Brett initially focused on photography and darkroom techniques. More recently, collages, mixed media and watercolor painting have joined photography as mainstays of her artistic expression.
Belle Brett's first novel, "Gina in the Floating World," was published by She Writes Press in September 2018. It tells the story of a young American who undertakes a bank internship in Tokyo who finds herself exploring the darker side of the culture.
The story was inspired by Belle's own stint as a bar hostess in Japan when she was in her 20s.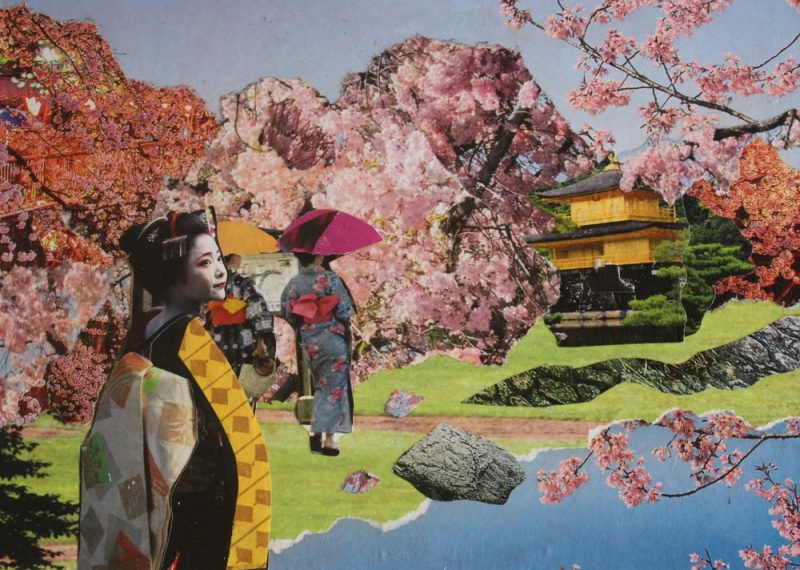 Brett writes, ""Gina in the Floating World" inspired me to create this exhibit as a reflection of different scenarios in the novel or aspects of Japanese culture, using collage as the dominant medium since it is the most abstract of my art forms."
In this exhibit of abstract forms that document the Japanese experience, Brett brings to the Jersey Shore an opportunity for art lovers, literary enthusiasts and the continuously curious to explore Belle Brett's experiences.
Gina in the Floating World book discussion will be held on Wednesday, July 24 with seating at 3 p.m. or 6 p.m. The event is free and open to the public. See more about Belle Brett's art at www.bellebretstudio.com and her writing at www.bellebrett.com.
Gallery hours are Wednesday and Thursday from noon to 5 p.m.; Friday and Saturday noon to 8 p.m. and Sunday 11 a.m. to 4 p.m.
Seating is limited and reservations should be made by calling 609-653-499; email: katharleth@hotmail.com.