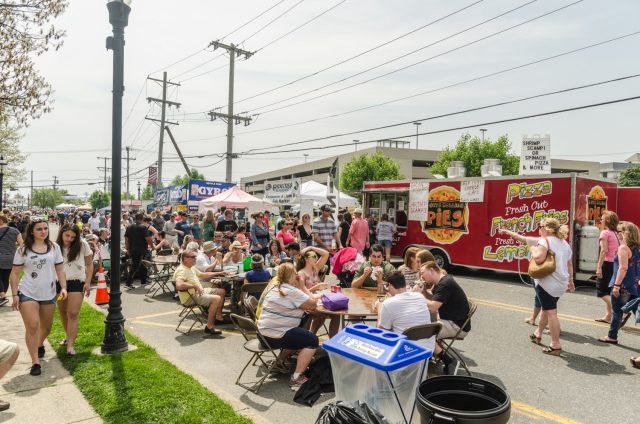 Somers Point is preparing for the benchmark 30th anniversary of Bayfest, the big spring festival that draws thousands of visitors to a bayfront setting for family-friendly activities.
This year's event will take place on Saturday, April 27 from 10 a.m. to 5 p.m. along the historic Bay Avenue in Somers Point.
"I have been overseeing all of the crafters as a volunteer for Bayfest for about 20 years," said Heidi Hibbs, an event organizer. "I send out and process all applications, assign them their spots on the map and then the day of Bayfest, with all my block captains, we get the crafters into their assigned spaces. I love working with the amazing committee members that are involved with Bayfest. On my team alone, we are 10 strong."
Hibbs said everyone on the team pulls together "to get all of our jobs done to put on a festival that the city can be proud of."
"It really amazes me to see how the entire process of Bayfest has progressed throughout its 30 years," she noted.
When Hibbs first got involved, she said they would mail out about 400 applications and respond to all of them by mail, which resulted in about 50 crafters.
"This year, almost all of the application process was done by email and we have about 120 crafters," she explained. "I love working with amazingly gifted crafters, and I look forward to many more years of Bayfest."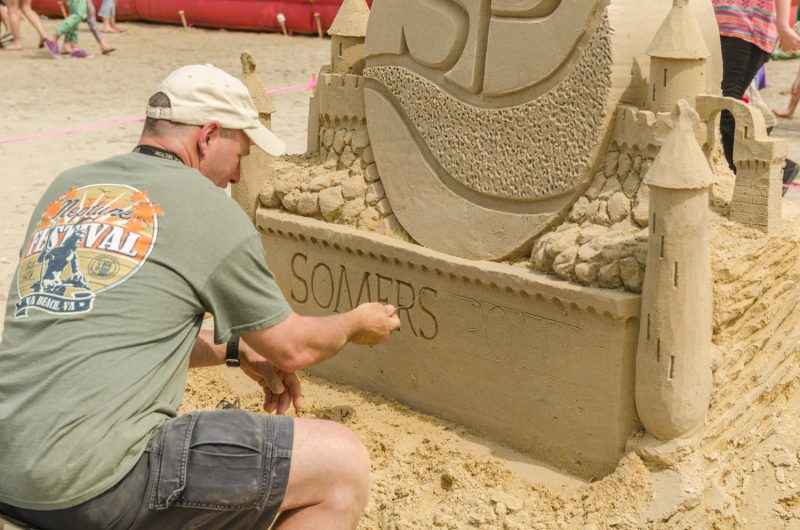 Each year the Bayfest Committee uses the proceeds from the event to help fund special projects for the residents of Somers Point. The event is great for all ages, featuring a day full of fun, food, crafts, music and more.
"In my 20-plus years involved with Bayfest, planning takes a lot of time and dedication from the committee," Bayfest Chairman Geoffrey Hieb said. "But the size of the crowd each year and the amount of money we are able to raise for the community is exceptionally rewarding."
He continued, "Over the years, our committee has worked extremely well together to put on one of the largest single-day festivals in New Jersey and each year we continue to get bigger and better," Hieb said. "We couldn't do it without the help of our amazing vendors new and old, promotors, and volunteers."
This year, kids can look forward to The Give and Take Jugglers aerial performance, "The Little Circus," and a petting zoo.
In addition, children will be able to get their faces painted and hang out with their favorite characters with Let's Party Painters. As always, there will be plenty of crafters and food vendors lining the streets. Shop for jewelry and candles, while snacking on delicious baked goods or crab cakes.
John W. Atwood, president of Jonathan's Harbor LLC, said, "Jonathan's Harbor Special Events has been working Bayfest since 1994. We continue to look forward to it each year. Bayfest is always a great way to kick off our season. Many events in our 32-year history just come and go, but Bayfest just keeps rolling on."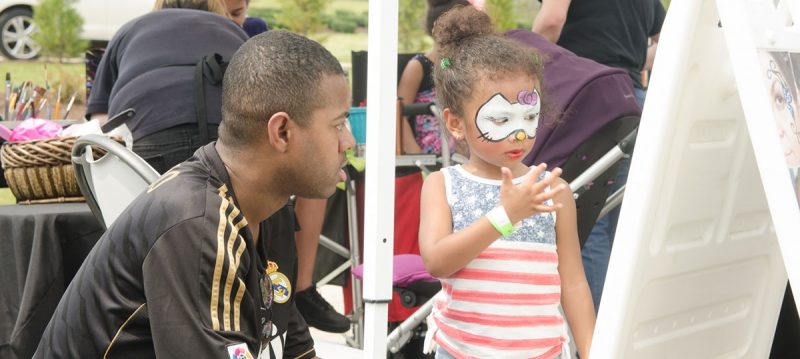 The original Somers Point Bayfest was created to celebrate Earth Day and the environment. In previous years, 5th and 6th grade students from the Somers Point Dawes Avenue School participated in the festival with their Save the Bluff Fund.
The project increased community awareness while raising funds for the purchase and planting of indigenous plant materials needed to save the coastal bluffs.
Erosion is deteriorating the bluff at Kennedy Park in Somers Point, which is one of only two coastal bluffs in New Jersey.
To this day, Bayfest continues to host a variety of environmental groups that help educate the public on important issues the shore area faces.
This event is sponsored by: WAYV, Freedom Boat Club, Shore Medical Center, Dennisville Fence, Bath Fitter, Renewal by Andersen Window Replacement, Comfort Now, Metro PCS, Hand & Stone, Sun Up Zero Down, TAPT Rentals, The Press of Atlantic City, JASM Consulting, Eastern Sign, Archer Exterior Renovations, and Somers Point Rotary Club.
The event is rain or shine.