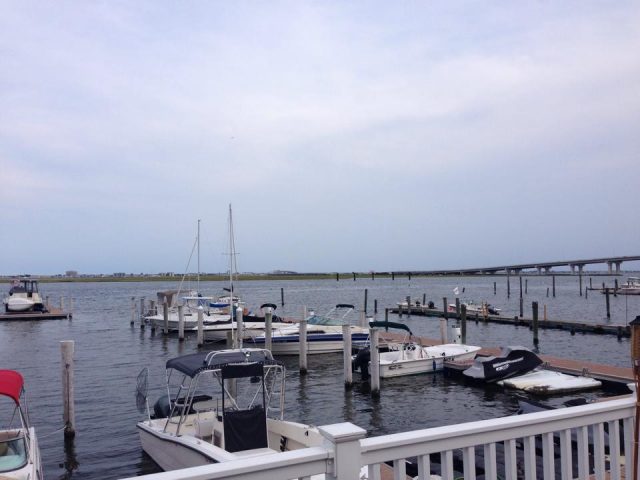 By Maddy Vitale
Marinas have been closing throughout South Jersey due to the lack of deep water and the need to dredge, according to Greg Sykora, chairman of the Somers Point Economic Development Commission.
But in Somers Point, things are a bit different.
"We are creating a mecca, a gathering place for people to make memories in the city. Where they can come from all over by boat to enjoy all our amenities" Sykora said. "This is great momentum for our town."
A new Somers Point marina is being built at the end of Higbee Avenue and will include 20 transient boat slips and slips for a tour boat and an emergency vessel.
The city plans to complete the marina by mid-2019.
Multiple grants have been secured for the project. A $550,000 grant from the National Fish & Wildlife Foundation will help fund the needed dredging. A $1.45 million National Boating Infrastructure Grant will be used to build the marina. Rutala Associates, a local planning firm, secured the grants on behalf of the City.
Wickberg Marina Contracting, Inc. of Belford, N.J., recently completed the dredging phase of the construction.
Walters Marine Construction of Ocean View, N.J., is building the marina.
The marina will feature electric, water, and pump-out facilities for transient boaters.
Here is a link to the marina project provided by City Engineer Greg Schneider:
https://somerspoint.com/wp-content/uploads/sites/4/2019/03/Marina-Layout.pdf
"The marina will encourage people to come by boat and use Bay Avenue," Schneider told Somerspoint.com in an interview in March.
Schneider worked with other Somers Point officials to secure grants for the project.
"You could even stay overnight," Schneider said of one of the attractive elements of the marina. "It will also have hookups for water and electric and a pump-out for large boats. You can pay for the day for the electric and the water hookup, and everything is automated."
The city is working on a plan to dredge the entire Bay Avenue waterfront to provide for safe boating access and to allow for additional marinas to operate.