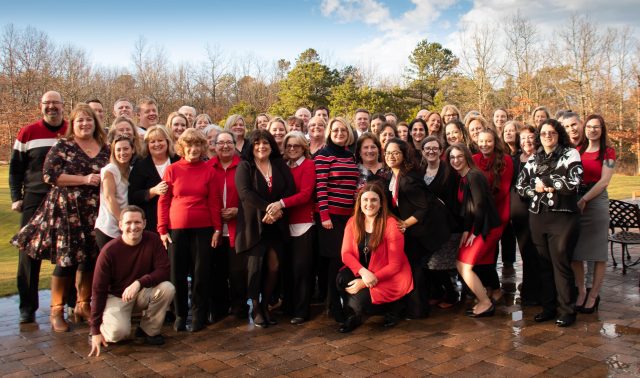 By Maddy Vitale
Tom Heist IV sat down for an interview to discuss what keeps his family's agency, Thomas H. Heist Insurance Agency in Ocean City, thriving, how in a competitive market the business remains a longstanding staple to customers and their families and how they continue their tradition of providing sound advice and insurance to fit specific needs.
"The world is changing, and you want to align with insurance companies that could guide you through the issues," Heist said. "We are here to serve our customers. Our job is to make sure our customers are taken care of, they get the right coverage to fit their needs and we make sure it is affordable."
But there is a lot that goes into being a good agent. Heist explained there are many responsibilities that go along with doing a job that his father and his entire family would approve of. You do what is best for the customer — nothing less.
"You want people to feel they can go to bed at night and have the right protection," Heist said.
Heist, 54, a father of three, and his brother, John Heist, 47, a married father of twin girls, work together to run the Ocean City office and four other branches in the area.
Heist is the president and his brother handles the sales side of the business.
Their 82-year-old father, Tom Heist III, who started it all, continues to play an integral role in the agency, offering his expertise as the CEO.
"We are just carrying on the legacy of our father," Heist said. "He really is the heartbeat of the agency. John and I are partners. The three of us continue to meet and stay current with industry trends."
The brothers continue to learn from their father.
"Our father is really good with the way he handles people. He has really set the tone and culture of having employees who love to be here," Heist pointed out. "If they love their jobs, it affects how they treat the customers."
Another member of the team is their sister, Kristina Roberts, who lives in Massachusetts. She logs on to the agency website and helps the team with projects, Heist said.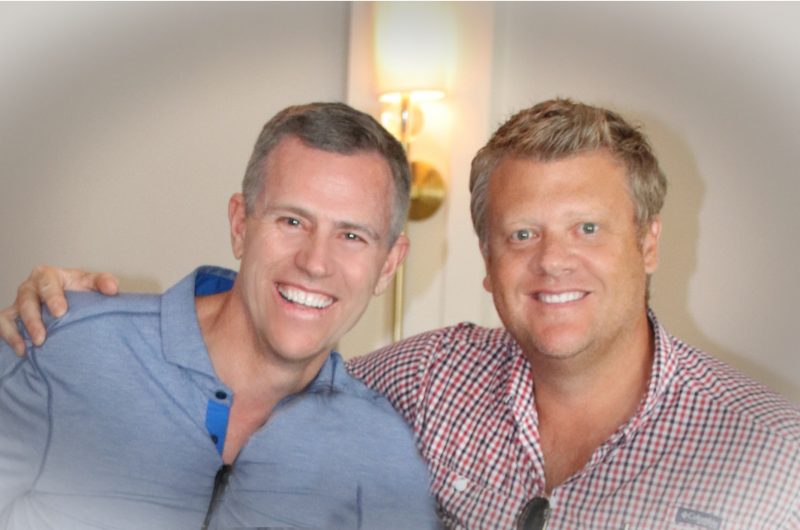 According to the agency's website, www.heistinsurance.com in 1965, Tom Heist III, a graduate of Ocean City High School, returned home after college. He joined the D. Allen Stretch Agency to open its life insurance division in Ocean City.
When D. Allen Stretch passed away in 1985, Heist III purchased the business and changed the name to the Thomas H. Heist Insurance Agency, Inc.
The office moved to 701 West Avenue, and in 2001 moved to its present main office at 700 West Avenue in Ocean City.
Heist IV returned home in 1989 and joined the company. In 1995, he was appointed president.
Over the next 20-plus years, the agency grew. There are now branch offices in Margate, Egg Harbor Township, Marmora and Vineland. Altogether, there are 70 employees.
The agency is licensed to conduct business in seven states: New Jersey, Pennsylvania, Delaware, Maryland, New York, Virginia and Florida.
Heist said it just made sense to expand.
"Really, the purpose was to give customers in the different communities convenience. We also support a lot of organizations in the communities," he said. "That is what it is about."
He explained there are different insurance needs in the communities and each office has five agents to assist customers.
The shore communities, especially post-Superstorm Sandy, have specific needs that, for example, homeowners in Vineland would not have to concern themselves with.
Because of the variables in the communities, it is so vital that agents are knowledgeable about a variety of insurances.
"There are a lot of different types of insurances out there. The agents need to have a good understanding of the products," Heist said. "We are lucky. Our employees have a vast knowledge and understanding of the different insurances."
Heist added that the agency makes it a point to keep current on trends and attends educational seminars and classes on insurance. Certain insurances, especially ones concerning flooding and Medicare, are constantly changing.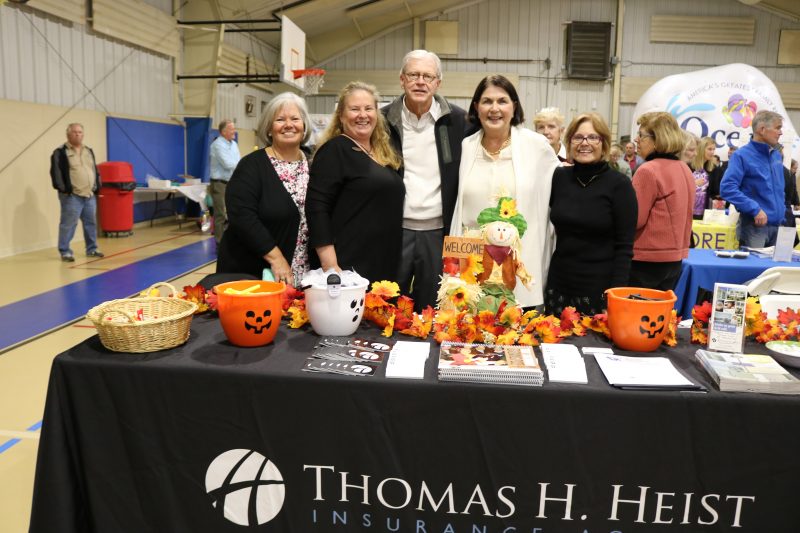 Sometimes being a good insurance agent simply means being there to explain some of complex matters to clients in an understandable way and helping them to navigate the insurance issues, Heist noted.
"It is all about dealing with customers, seeing changes to codes for their homes, for instance, making sure their homes are in compliance," Heist said. "We also help people navigate mortgage and Medicare issues."
It is often just a matter of listening.
"We have consumers say, 'I know I need to lift my house. What do I have to do?' We can help guide them. There is a lot we do besides selling insurance," Heist said.
The agents are available to help with auto, dental and life insurances as well.
"Our life is wrapped around helping people solve problems," Heist added.
There are matters when sometimes the Heist Insurance Agency acts as a broker. The agent will make sure a carrier is notified if, for example, there is a fire or flood. The agents coordinate the connection between the different parties.
"If there is a fire, we go out and make sure the adjuster is there. If your house burns to the ground, we try to assure people they are in good hands and we will help them every step of the way," Heist noted.
More than ever, agents have a lot of insurances to offer to consumers.
"We have Uber, Airbnb. People are using their cars and homes in different ways. There needs to be insurances for those ways," Heist explained.
Another newer, and extremely important piece of insurance, deals with cyber liability, Heist emphasized.
He and the agents urge owners of large and small companies to consider this type of insurance.
"Cyber liability is a huge issue. For a business, it can be very expensive. Every business needs to examine the need for cyber liability," he said. "I think it is potentially the largest exposure of loss. You think of loss as a building burning, but today, people can suck the funds right from your bank account."
Whether it is dealing with the latest or more traditional forms of insurance, Heist Insurance Agency is all about helping customers who, over the years, have become more like family, Heist said.
"There are so many customers who say they are so thankful. When you help people, you give them peace of mind. I feel blessed that we are able to do that. People are truly appreciative of what we do," Heist reflected. "We hear feedback from customers sometimes when they are in their toughest times, who call just to say thank you. It makes me know we are in a great business."
The main office for the Thomas H. Heist Insurance Agency is located at 700 West Avenue in Ocean City. For more information, visit www.heistinsurance.com or call the office at (609) 399-0655 or toll free at (800) 220-6613.