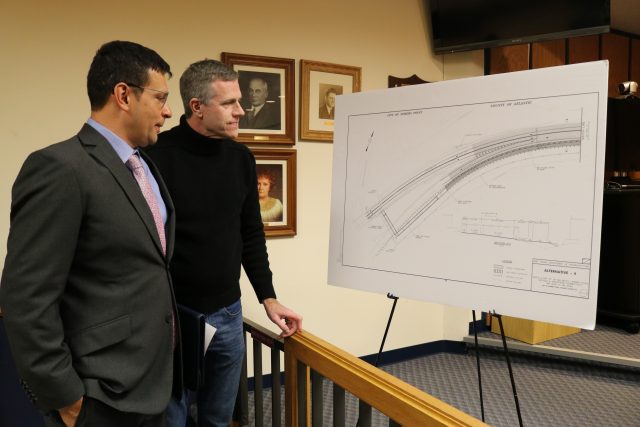 By Maddy Vitale
Bike advocates viewed plans that would give them access to travel from Ocean City to the north or all the way from Somers Point to the deep parts of Cape May County on a safe, bike path.
During a meeting Thursday night at Somers Point City Hall, members of the public, state and city officials met and discussed plans.
Specifically, they looked at plans to connect Ocean City with the Marmora section of Upper Township via Route 9 and the new Garden State Parkway bridge to County Road 559 (Mays Landing Road). Northbound plans would provide access to streets in Somers Point, according to information from the state.
The goals are to provide bicyclists with improved mobility, safety and accessibility.
New Jersey Department of Transportation officials explained that they are in the conceptual phase. After that time, would come the design phase. An estimated timetable, according to a DOT handout, includes preliminary engineering work in 2019-2020 and construction beginning in 2022.
"It is a unique project," explained DOT Project Engineer Andrew Maevsky. "We are to connect Cape May County and Atlantic County areas."
Maevsky said there are many issues to work out and this is the very beginning stage to what he hopes will be a successful project that will provide a safe route for bicyclists.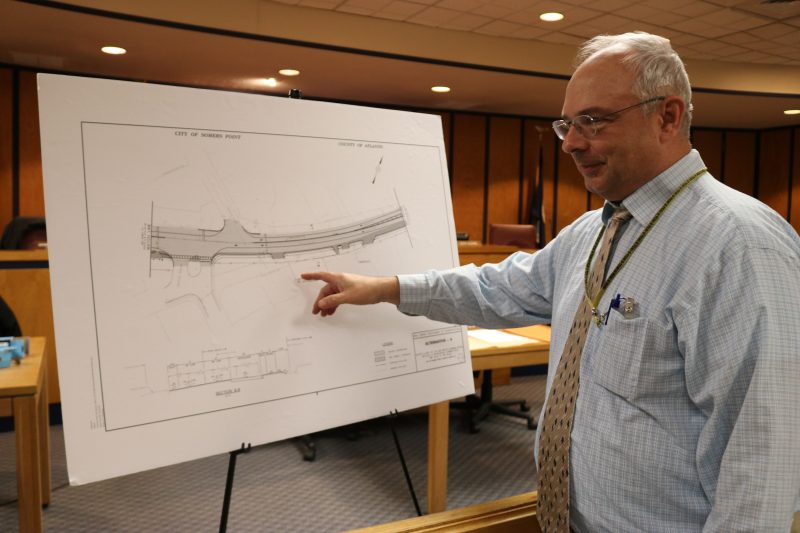 At least 50 members of the public came out to look at plans and speak with officials.
"It is a fantastic and amazing project as long as it is done right," said Somers Point resident Tom Heist, co-chair of the bicycle advocacy group Bike OCNJ. "I applaud the DOT for building a bike path."
Heist's co-chair of Bike OCNJ, Drew Fasy, of Ocean City, also attended the seminar and spoke with officials.
As Heist viewed some of the plans, he noted, "The average bicyclist is not an advanced biker. You will have young kids cycling from one county to another. Most of the bikers are vacationers with kids. There needs to be a design with a high level of safety."
Patty Dorr-Lewin has lived in Somers Pont for 16 years near Mays Landing Road. Just like Heist, her concern is safety.
"I just want to be sure that there will be better traffic lights and crosswalks for the pedestrians," she said. "I see the importance of this project, but safety is my main concern."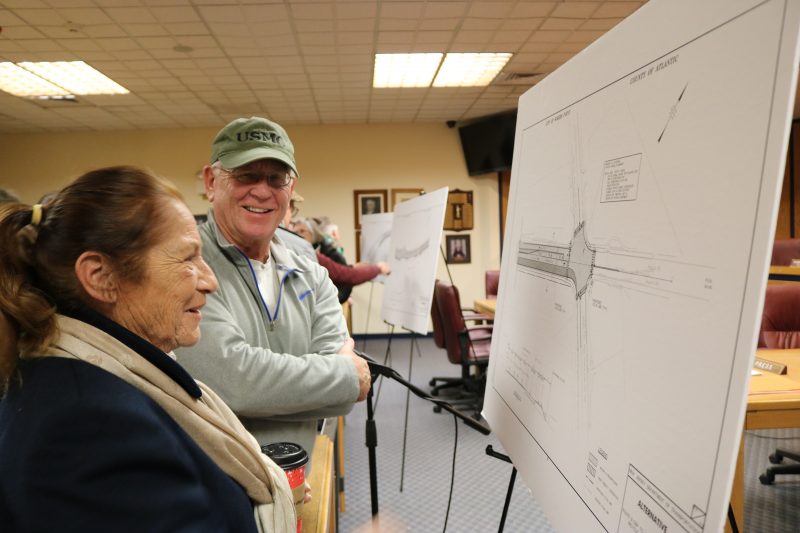 Some members of the audience were very familiar with bike path projects.
Dale Foster, the recently retired Cape May County engineer, said the county looked at building a bicycle path on the 34th Street Bridge linking Ocean City and Marmora.
"I'm glad to see they are moving along," Foster said. "This is very needed to make the tie-in and make it safer to get into other townships. We were looking to do the same thing for the 34th Street Bridge."
Several Somers Point officials, including City Council members, also attended the informational session.
Councilman Howard Dill, liaison to the Public Works Department, said the bike path is a quality project that is much needed.
"We've gotten a lot of cooperation from the county and the state on this project," Dill said. "This is an exciting time for the city."
Councilman Jim Toto said there is a lot of consideration toward safety in the concept phase of the project.
"A lot of folks use the bike paths," Toto said. "This project will be a major attraction for residents and vacationers."
The city's engineer, Greg Schneider, commented that the bike path plan has been a long time in the making.
"This has been a priority for the city for a number of years," Schneider said after the meeting. "It is exciting to see this come to fruition. The turnout was excellent."