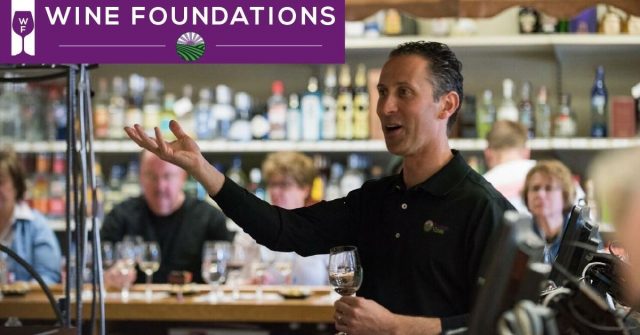 By Maddy Vitale
Would-be sommeliers won't have to go to the Bordeaux region of France, which is famous for wines, to become experts on the libation.
Michael Bray, owner and founder of Passion Vines & Spirit Company, is offering the area's first ever Wine Foundations seven-week course that will enable wine lovers to become experts without the pretentiousness sometimes associated with tastings.
"It is a seven-week sensory experience," Bray said. "Wine Foundations is the perfect entry point to the next stage of your wine journey. Unfortunately, wine has a pretentiousness about it for some, but we try to get practical about wine and how to drink it, understand it, form opinions on it and use the right language."
Bray said the classes offer an exceptional groundwork into the world of wines.
Classes will be held at the Linwood Country Club from Jan. 15 through Feb. 26 from 6:30 p.m. to 8:30 p.m. The cost is $399. People sample eight to 12 wines a class. Just 50 seats are available per class, so space is limited.
The classes will offer more than a glimpse into wine country's best, with 80 wines to sip and savor from all different regions of the world, including France, Italy, Portugal, Spain, Austria, Chile, Germany, California and Oregon.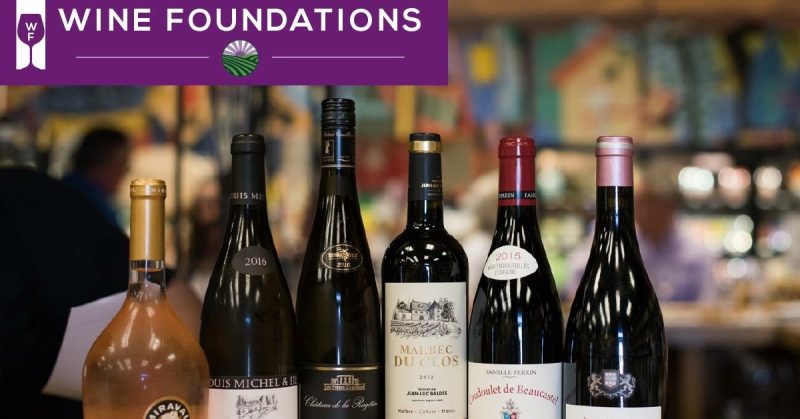 The classes are for the beginner and intermediate level and are ideal for people who work in restaurants as professional servers or anyone else who works around wine, Bray explained.
"The target audience is the beginner to intermediate. Specifically, anyone in the food and beverage industry – hosts, restaurant managers, bartenders or servers. Simply put, anyone working within or around food and beverages who always wanted to learn more," Bray said.
He added, "For people who felt intimidated approaching a wine list, this is absolutely for you. We designed this course so that people know more about their product. Our goal is to have people go back to their places of business and be able to sell more wine than they ever have because they are more knowledgeable."
Over the course of seven weeks, participants will taste eight to 12 wines each week in a two-hour class.
The classes will take people on a tour beginning with how wine is made, gradually narrowing the focus to key regions and prominent wine types.
Some components of the class include:
How to taste wine, identify key aromas and flavors, and pair wine with food.
The hallmark traits of major grape varieties, wine regions, and wine types.
The significance of terroir and how it presents itself in your wine glass.
How to navigate a wine store and restaurant wine list with ease.
Learn from Passion Vines experts, winemakers, experts, vineyard owners and more.
Expose yourself to new varietals.
Evolve your tasting skills.
Since opening Passion Vines in 2004, Bray said he has offered over 1,000 events, both in-store and out-of-store ranging from wine, spirits and beer, that have been casual to formal. This new offering is the first like it, he said, in the area and at Passion Vines.
The course will culminate at an off-site event, which Bray said, will be a surprise to the class. "We will connect with a restaurateur and end with a fun, challenging blind tasting," he noted.
The graduates will receive a Passion Vines certificate of enrollment in a frame and gift wrap.
"We formed Wine Foundations because there is not a program in our area committed to the growth and development of wine," Bray said. "This course fills a void. It comes down to our passion. It is what we love to do and why we exist. We are filling a gap in our area. When it comes to educating on wine, we are really excited to fulfill that passion for our guests and take them on this seven-week journey."
Passion Vines is located at 265 New Road, Somers Point. For more information, call (609) 601-8463. The Egg Harbor Township store is at 3013 Ocean Heights Avenue. For more information call (609) 653-8463 or visit https://www.passionvines.com