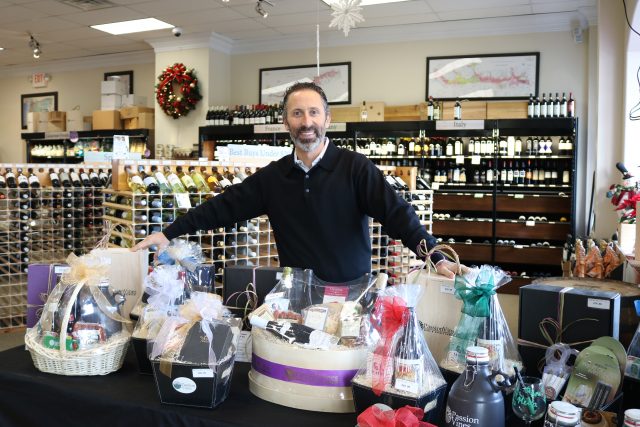 By Maddy Vitale
From now through New Year's Eve, Michael Bray, the owner and founder of Passion Vines Wine & Spirit Company, estimates his staff will create hundreds of specialty gift baskets for customers and corporate clients.
There are plenty of reasons why the baskets are so popular. Not only do they come with top shelf spirits and wines from around the world, but they also create custom orders that include a customer's selection of gourmet cheeses, meats, delectable confections and spreads.
"We have a team all holiday season creating baskets to fit all budgets and tastes," Bray said.
Gift baskets range from $29 to $299, depending on what the customer would like. They are sold at the Passion Vines locations in Somers Point and Egg Harbor Township.
"The baskets are for any budget," Bray said, adding that there is also a wide variety of non-alcoholic baskets.
The baskets can be shipped by Passion Vines to anywhere in the country, he noted.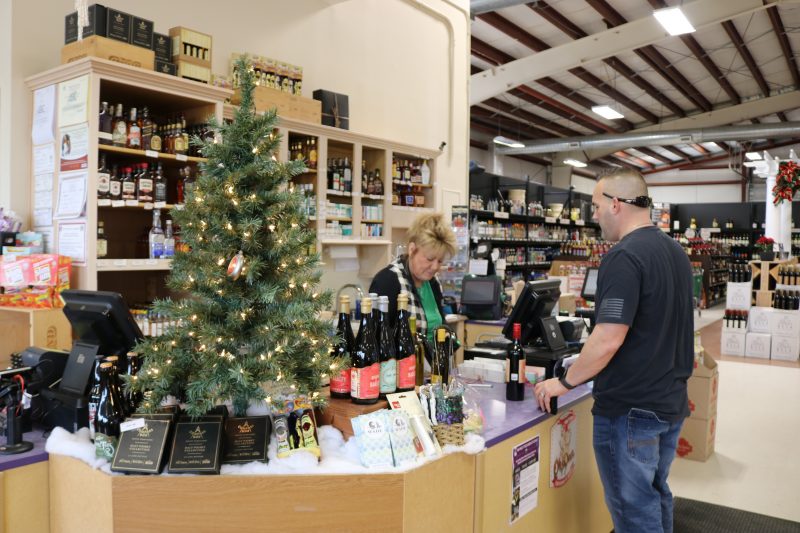 Customers may call Passion Vines to order their gift baskets. There is a 12- to 24 hour-turnaround time on their selection. Customers may also go online and fill out an order form. Baskets for Christmas may be ordered up to Dec. 23.
For those who don't have time to special order, there are pre-made baskets ready for purchase.
Pre-made baskets featuring wines, spirits, cheeses and chocolates and spreads are very popular, Bray said.
Over the past year, Bray has seen a growing trend in the desires of the patrons.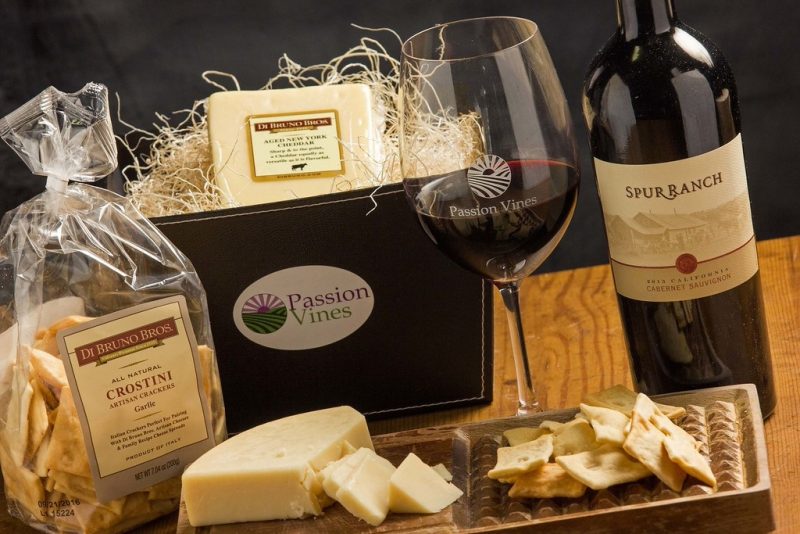 "What I see becoming more popular is pairing a great bottle of wine with gourmet cheese, chocolates and crostinis," Bray said.
So, a simple gesture of a bottle of wine becomes something entirely bigger and better.
"Suddenly, it goes from a single bottle of wine as a gift, to an experience," Bray said. "I think it speaks to people wanting an experience. The idea of having a happy hour gifted to you  — it is what the Old World learned long ago that wine was meant to be paired with food."
For all patrons purchasing a bottle of wine for that holiday party from Christmas through New Year's Eve, Passion Vines offers free gift wrap.
Wines offered at Passion Vines include selections from California, France, Italy, South Africa, Australia and New Zealand.
Like the gift baskets, there are the old-fashioned "hat boxes" that come with enough room to stuff cheeses, wines and all other holiday goodies in them as well as ones to fit one or two bottles of wine.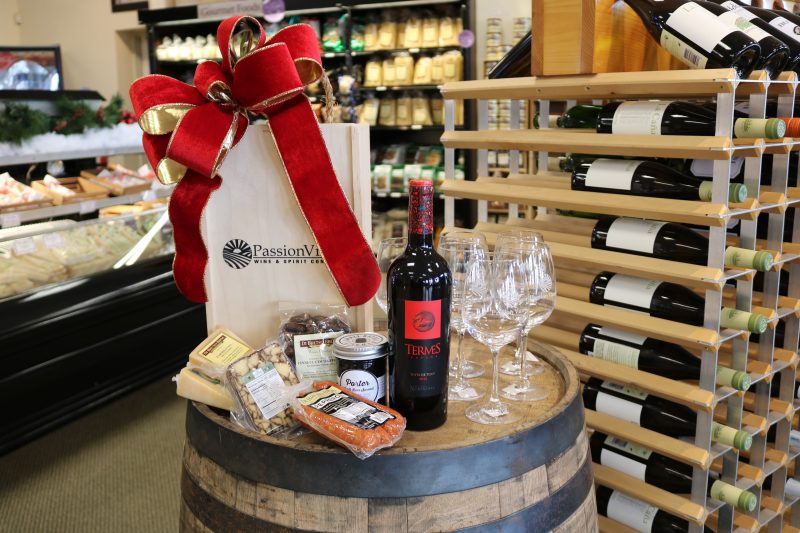 Bray said an excellent gift for the wine lover and budding connoisseur is a seven-week wine tasting class offered by Passion Vines. Classes will be held at the Linwood Country Club from Jan. 15 through Feb. 26 from 6:30 p.m. to 8:30 p.m.
Classes offer exceptional groundwork into the world of wines for the beginner and is also a great gift for the intermediate level wine lover. The cost is $399. People sample 80 different wines in the class, which has room for 50 people, so space is limited.
"It is a premier gift for a budding wine lover geared toward the beginner to the intermediate," Bray said. "It would also make a perfect gift for people who work in restaurants as professional servers or anyone else who works around wine."
An added bonus is Passion Vines will put the certificate of enrollment in a frame and gift wrap it.
Both the Somers Point and Egg Harbor Township locations will be open from 9 a.m. to 10 p.m. on Christmas Eve.
Passion Vines is located at 265 New Road, Somers Point. For more information call (609) 601-8463. The Egg Harbor Township store is at 3013 Ocean Heights Avenue. For more information call (609) 653-8463 or visit https://www.passionvines.com. To learn more about the wine classes, visit https://www.passionvines.com/winefoundations