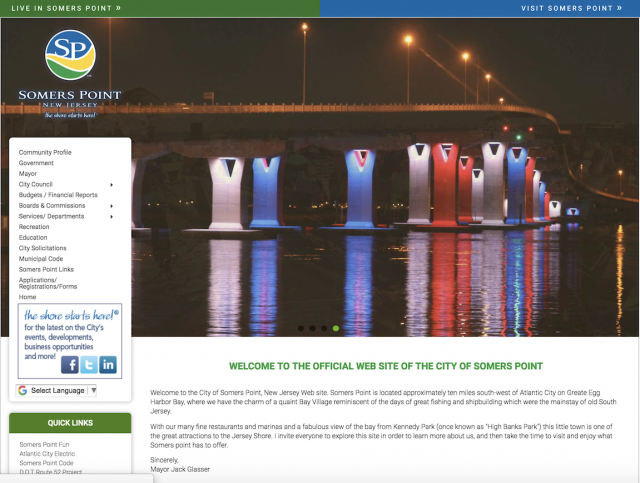 The city of Somers Point unveiled its newly redesigned municipal website at www.somerspointgov.org to better serve the community.
The fresh, new look has resulted in a more user-friendly and mobile-friendly experience. The website also offers easy access to important municipal material, according to a press release.
"This renewed online presence for Somers Point's municipal website offers a hassle-free online experience," said Greg Sykora, chairman of the Somers Point Economic Development Advisory Commission.
The website features a quick-links navigation bar on the left side, which provides site visitors with immediate access to important information about the town's many departments, boards and commissions, city recreation information, important links, forms, and budget and financial reports.
A new feature is a pop-up window that appears when a user arrives at the site, providing a choice to continue on to the municipal site, where information for residents is located, or be directed to the city's all-new visitor site at visitsomerspoint.com for those looking to find information on what to do, where to dine, attractions and events.
The website also includes a photo gallery of events, scenes, and happenings around town.
Both the municipal and visitor websites were designed by Suasion Communications Group of Somers Point.