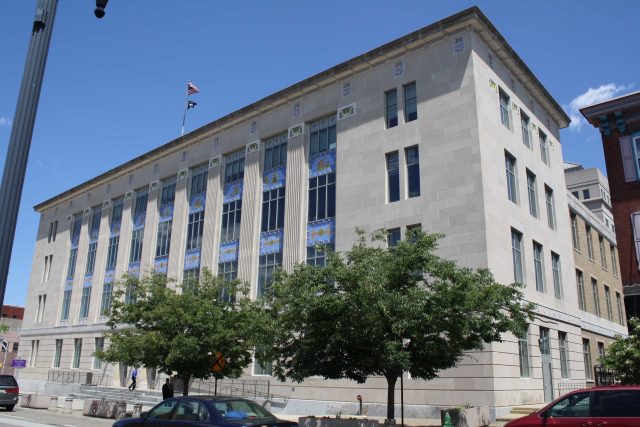 A Somers Point woman who works as a therapist has been accused of soliciting a "hitman" to injure a Massachusetts man, saying, "He needs his pretty little face bashed in, that's what I really want."
Diane Sylvia, 58, is charged with one count of solicitation to commit a crime of violence, according to U.S. Attorney Craig Carpenito in a press release Monday.
Sylvia was scheduled to appear Monday before U.S. Magistrate Judge Karen M. Williams in Camden federal court.
According to documents filed in the case and statements made in court:
On Sept. 24, 2018, an individual contacted the FBI. The individual is a former member of an organized criminal gang who sought therapy from Sylvia, a licensed clinical social worker who provides mental health counseling at an office in Linwood.
Knowing the patient's past history with this violent gang, Sylvia allegedly asked the individual to conspire to kill the Massachusetts man whom Sylvia said had been bilking her for money over the years.
The person alerted law enforcement to Sylvia's plans and discontinued therapy with her.
In early October, at the direction of law enforcement officials, the individual introduced Sylvia to a purported hitman, who was really an undercover FBI agent.
Sylvia told the undercover FBI agent that she did not want the Massachusetts man killed; she wanted him beaten and permanently disfigured.
She allegedly said, "He needs his pretty little face bashed in, that's what I really want," and later added that "a broken arm would help, too," explaining that "all he has is, like, his big muscles and his cute face."
She later repeated, "I really just want his face punched in, I swear to God. And his arm broken, that's what I want."
When the undercover agent asked why Sylvia wanted to do this, she claimed the man "ended up with some stuff on me that he was gonna report me to the licensing board, which means I have no job."
When asked how assaulting this man would help Sylvia, she replied, "It's just gonna make me feel better" and "it's the only way I can get him back."
The undercover agent advised Sylvia to purchase a pre-paid phone to communicate with him about the assault, which she did. Sylvia arranged two more meetings with the undercover FBI agent, all at her office.
During one of the meetings, Sylvia clarified how she wanted the intended victim assaulted: "Something that makes him not so cute," while making a slashing motion on her cheek, "something so he can't do push-ups, so he can't work out."
During the last two meetings, Sylvia paid the undercover FBI agent a total of $5,000 in cash to carry out the assault plan.
The solicitation of a crime of violence charge carries a statutory maximum of five years in prison and a $250,000 fine.
U.S. Craig Carpenito credited special agents of the FBI, under the direction of Special Agent in Charge Gregory W. Ehrie in Newark, with the investigation leading to the charges.
He also thanked the Atlantic City Prosecutor's Office, the Atlantic City Sheriff's Office, the Department of Labor-Office of Inspector General, the N.J. Department of Human Services Police, the N.J. State Police, and the Northfield Police for their roles in the investigation.
The government is being represented by Assistant U.S. Attorney Alyson M. Oswald of the U.S. Attorney's Office in Camden. Defense counsel is Toms River-based attorney Michael Paulhus.