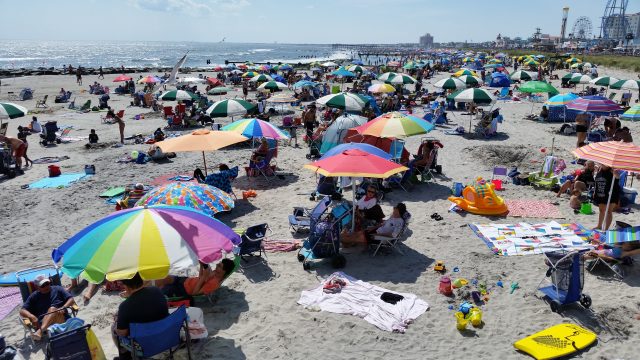 There is no better place than the beach to get people thinking about skin cancer. That's why Shore Medical Center and the Cape Atlantic Coalition for Health, along with area dermatological practitioners, are offering free full-body skin cancer screenings at beachside locations throughout the summer. In addition to the screening, participants will receive skin cancer prevention education from members of the coalition. Screenings will be held at the following locations:
Saturday, June 23: Ocean City Music Pier, 10 a.m. to 1 p.m.
Saturday, July 14: Cape May Convention Hall, 9:30 a.m. to 12: 30 p.m.
Sunday, July 15: Sea Isle City Pavilion, 10:00 a.m. to 1:00 p.m.
Saturday, July 21: Longport S. 35th Avenue Gazebo, 11:00 a.m. to 2:00 p.m.
Sunday, August 5: Ventnor Newport Ave. Gazebo, 11:00 a.m. to 2:00 p.m.
Dermatological screenings are provided with support from the following: Appearance Dermatology; Certified Dermatology; Connolly Dermatology; Kane Dermatology; and the Cape May County Health Department. To learn more about the Choose Your Cover screenings, call 609-653-3923 or visit www.capeatlanticcoalition.org.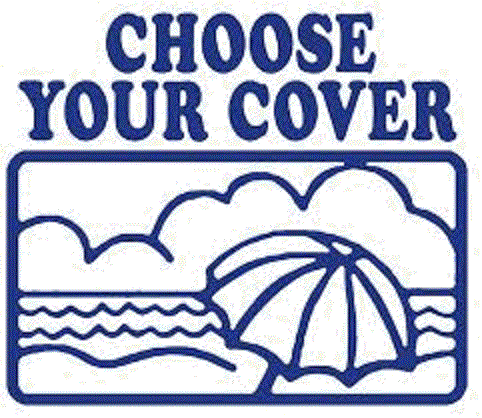 About the Cape Atlantic Coalition for Health
Cape Atlantic Coalition for Health is a regional chronic disease prevention coalition funded by the New Jersey Department of Health, Office of Cancer Control and Prevention. Its purpose is to reduce the state's cancer burden and improve health outcomes for people with, or at risk for cancer and other chronic diseases in Atlantic and Cape May counties. For more information on Comprehensive Cancer Control visit www.njcancer.gov. Shore Medical Center is the lead agency for Atlantic and Cape May Counties.
About the Choose Your Cover Initiative
The Choose Your Cover skin cancer awareness, education and free screening initiative began as a small pilot program on Long Beach Island, NJ, to reach out to those people deemed most at-risk for skin cancer – those who live, work and play on or near the beach.
Developed by the Ocean Monmouth Health Alliance, the NJ Office of Cancer Control and Prevention, and the NJ Governor's Task Force on Cancer Control, Early Detection and Treatment in 2008, the program has since expanded rapidly from that original site to 28 sites statewide.
Choose Your Cover now brings free skin cancer screenings, complimentary sunscreen and a wealth of vital skin safety information about cancer detection, prevention and sun safety directly to the at-risk population of people who spend extended time in the sun – at the beach, ballpark, and other outdoor venues. A collaboration of physicians, advanced practice nurses, hospitals, health departments, community organizations, municipalities, lifeguards, corporations, and volunteers have joined together to fight melanoma and other skin cancers and reduce the risk of skin cancer in the Garden State. Because of these efforts, numerous participants of Choose Your Cover have reaped the benefits of lifesaving early detection; hundreds of others have been both educated and adopted sun-safe behaviors which will help prevent them and future generations from developing melanoma or other forms of skin cancer.
Today, Choose Your Cover's program encompasses outdoor sites in every county and has distinguished New Jersey as a leader in skin cancer awareness, prevention, and screening.
About Shore Medical Center
At Shore Medical Center, located in Somers Point, NJ, kindness complements an extraordinary level of clinical sophistication. People are the foundation of this modern medical center where advanced technology harmonizes with compassionate care. Shore Medical Center attracts the area's best physicians, nurses and clinicians, and is the first and only hospital in New Jersey and one of 86 healthcare organizations worldwide to earn Designation as a Planetree Patient-Centered Care Hospital®. Recognized for its dedication to patient safety, Shore has received eight consecutive "A" grades in The Leapfrog Group's Hospital Safety Score since Fall 2014. Shore Medical Center is home to six Centers of Excellence for Cancer, Cardiovascular, Neurosciences, Spine and Orthopedic, Emergency and Maternity and Pediatric care. Shore's affiliations include Penn Medicine, Onsite Neonatal Partners, St. Christopher's Hospital for Children, Mayo Medical Laboratories, and Advanced Radiology Solutions. In addition, Shore is a member of the Jefferson Neuroscience Network and has physicians on staff from the Rothman Institute. In 2011, Shore opened its Pediatric Care Center, the first of its kind in New Jersey, and its state-of-the-art Surgical Pavilion and Campus Expansion. The Shore Medical Center Planned Giving & Development team, which includes the Auxiliary, creates and implements dynamic philanthropic programs that support the mission of Shore Medical Center (www.GivetoShore.org). For more information about Shore Medical Center, visit www.ShoreMedicalCenter.org.