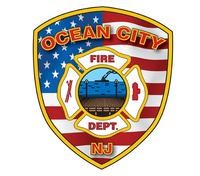 McDonnell, William A., 66 of Ocean City, NJ passed away on April 27, 2018 at AtlantiCare Regional Medical Center in Atlantic City, NJ.
Born in Norristown, PA, he was a resident of Ocean City since age 6. William graduated from Ocean City High School in 1969 and attended the University of North Carolina – Chapel Hill before entering the United States Armed Forces, becoming a member of the 101st Airborne and earning an honorable discharge.
Mr. McDonnell was a Fireman with the Ocean City Fire Department for 25 years, retiring as Captain in 2008. He was also a paramedic (#0411) Starting with the West Jersey Health System, Virtua, Atlantic/Cape Consortium, and finally Atlanticare. Captain McDonnell was a member of Firefighter's Union, the IAFF Local #4032, Ocean City, NJ, the FMBA, and the VFW Ferguson-Foglio Post #6650, Ocean City, NJ.
Surviving are his mother, Jane McDonnell, two children, Kimberlee Minetti (Anthony) of Ocean View, NJ, Travis McDonnell of Philadelphia, PA, two grandchildren, Nicholas and Haleigh Flukey. He was predeceased by his sister Pam.
A memorial will be held on Monday, May 21st at 10:30am at the Ocean City Fire Department 6th Street Station with a luncheon to follow. In lieu of flowers, the family asks that donations be made to the IAFF Local #4032. For condolences to the family, visit www.godfreyfuneralhome.com.