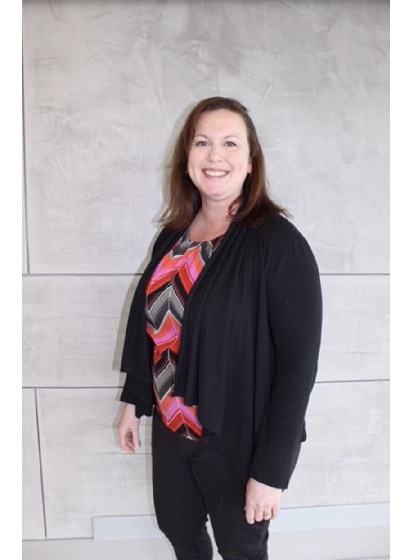 Shore Medical Center is proud to recognize Linda Arreguin, RN, as its May 2018 Guardian Angel of the Month for providing passionate and exceptional care to Shore's patients. The Guardian Angel Program was established to enable members of the community to say thank you to a special Shore caregiver through a donation to the medical center.
Arreguin came to Shore Medical Center in March of 2003, where she began her career with Shore on the 4 Whitby unit. In 2010, she transferred to the float team where she remains today.
Luanne McGroarty, nurse manager of ICU and Telemetry, says staff are extremely grateful when Arreguin is assigned to their floor.
"Linda has many qualities that make her a great nurse. She's compassionate, empathetic, a patient advocate and a team player. Shore is fortunate to have her as a member of the organization," says McGroarty.
Recently the wife of a patient Arreguin cared for made a Grateful Patient donation in her honor, and had this to say about her:
"Linda was so kind, caring and compassionate with my husband. She gave us her undivided attention and I will never forget the outstanding care she gave him."
Arreguin resides in Egg Harbor Township with her husband and three young children. She is currently working toward her bachelor of nursing degree.
The Guardian Angel program recognizes anyone who works at Shore Medical Center and makes an impact and difference in your care. Guardian Angels are recognized amongst their peers and are presented with a special Guardian Angel pin at Shore Medical Center's annual pinning ceremony. If you, a family member or friend would like to honor a Shore Medical Center Guardian Angel, please contact the Shore Medical Center Foundation at 609-653-3800 or www.GiveToShore.org.
About Shore Medical Center
At Shore Medical Center, located in Somers Point, NJ, kindness complements an extraordinary level of clinical sophistication. People are the foundation of this modern medical center where advanced technology harmonizes with compassionate care. Shore Medical Center attracts the area's best physicians, nurses and clinicians, and is the first and only hospital in New Jersey and one of 86 healthcare organizations worldwide to earn Designation as a Planetree Patient-Centered Care Hospital®. Recognized for its dedication to patient safety, Shore has received eight consecutive "A" grades in The Leapfrog Group's Hospital Safety Score since Fall 2014.  Shore Medical Center is home to six Centers of Excellence for Cancer, Cardiovascular, Neurosciences, Spine and Orthopedic, Emergency and Maternity and Pediatric care. Shore's affiliations include Penn Medicine, Onsite Neonatal Partners, St. Christopher's Hospital for Children, Mayo Medical Laboratories, and Advanced Radiology Solutions. In addition, Shore is a member of the Jefferson Neuroscience Network and has physicians on staff from the Rothman Institute. In 2011, Shore opened its Pediatric Care Center, the first of its kind in New Jersey, and its state-of-the-art Surgical Pavilion and Campus Expansion. The Shore Medical Center Planned Giving & Development team, which includes the Auxiliary, creates and implements dynamic philanthropic programs that support the mission of Shore Medical Center (www.GivetoShore.org). For more information about Shore Medical Center, visit www.ShoreMedicalCenter.org.