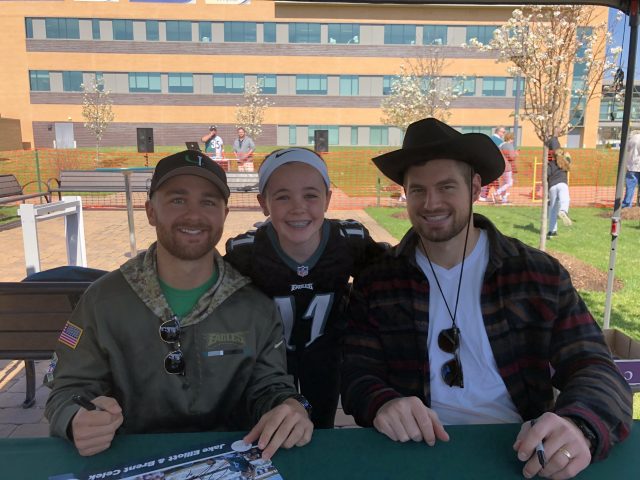 By Maddy Vitale
Morgan O'Brien had one thing on her mind when she and her dad Buddy O'Brien headed to the annual Somers Point Bayfest celebration on Saturday.
She was determined to meet Philadelphia Eagles 2018 Super Bowl Champion players Jake Elliot, a kicker and former Eagles tight end Brent Celek.
O'Brien, 12, of Northfield got what she wished for.
"Well, it was pretty cool because I hadn't met any players yet," she said holding a signed photo of Elliott.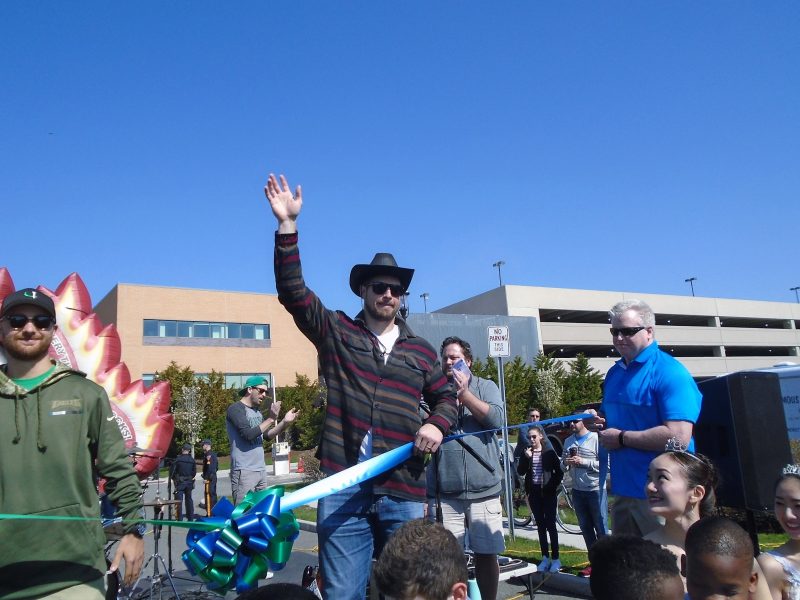 The theme of Bayfest is Somers Point's maritime history, where visitors pour in from all over to enjoy vendors, bouncy houses, food and music along historic Bay Avenue. But the focus on Saturday for many of the thousands who attended the festival was getting a glimpse at the football giants.
"Bayfest is a wonderful event and having the Eagles here makes it a great day," Buddy O'Brien said.
At the start of the festival, Elliott and Celek held the ribbon, along with Somers Point Council President Sean McGuigan, as Mayor Jack Glasser made the ceremonial cut.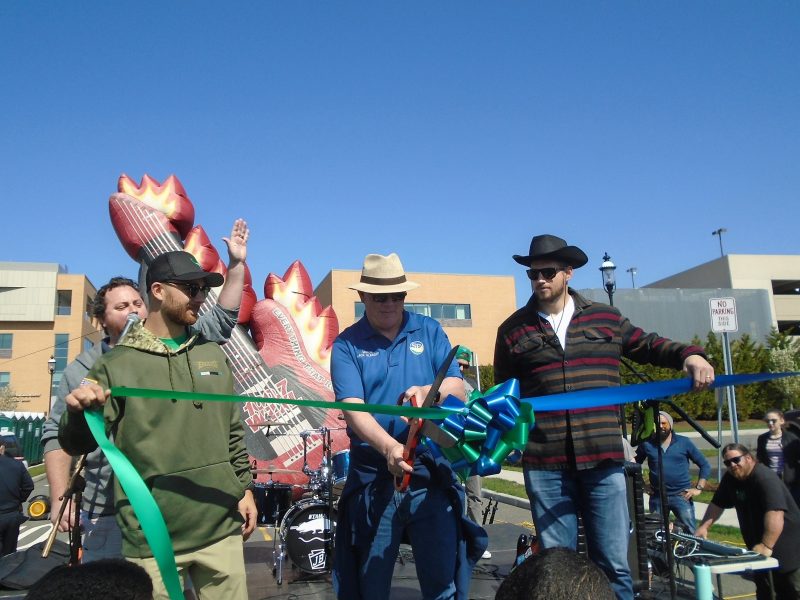 Glasser welcomed all the visitors to the city and thanked Bayfest Committee volunteers for their passion and dedication that makes the festival a success year after year.
He then thanked the special visitors – Elliott and Celek, who along with their teammates gave all Eagles fans a great amount of pride and happiness bringing the Lombardi Trophy to Philadelphia, Glasser told the crowd.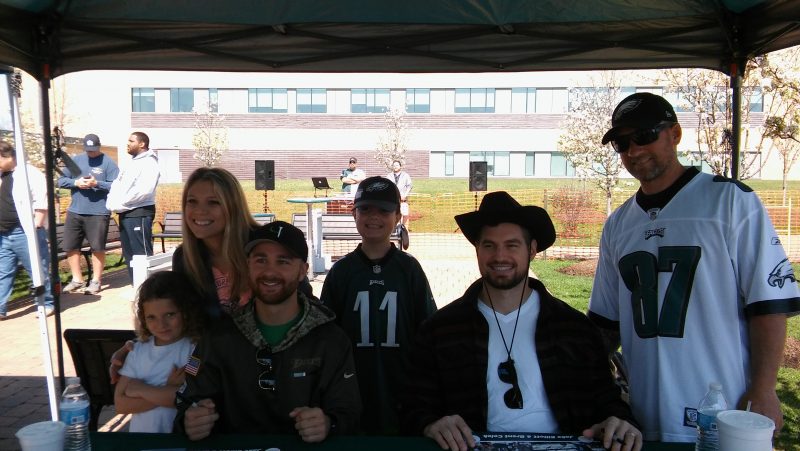 Devon and Joseph Forrestel, of Somers Point, had the perfect itinerary to make both of their children happy at Bayfest.
Timmy Forrestel, 8, got to meet Celek, his favorite football player. The family posed for a photo with both Celek and Elliott, leaving Timmy smiling ear to ear.
Then it was on to face painting for Hanalei Forrestel, 5, by Sandy Pickens, of Snazzy Doodles Face Painters.
"We did the Eagles first thing, so we figured we'd go get face painting after," Devon Forrestel said. "It really is a perfect day with so much to do for the kids."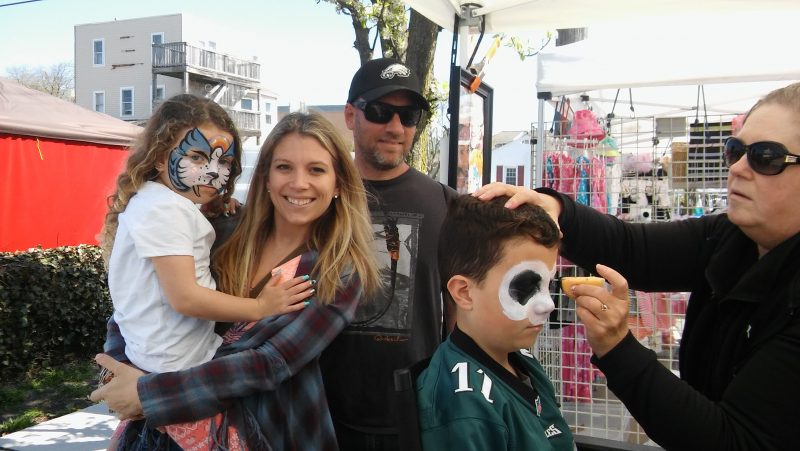 The Mummers delighted as they performed up and down Bay Avenue.
Festival goers jumped in front of them to get perfect photos of them in all their technicolor costume splendor.
Holly Stickel, of Franklinville, and her mom Brenda Randour-Stickel, of Somers Point, thought Bayfest would be a perfect way to spend the sun-splashed day, with Holly's daughters 18-month-old Leah Jo, Lilli, 9, and 10-year-old Layla.
"This is our first year coming to Bayfest," Holly Stickel said. "There is so much for the girls to do."
Lillie had a pretty good idea of where she wanted to spend some of the day.
"I want to go in the bouncy houses and eat good food," she said.
Her sister Layla had to think a bit about where she would like to go.
"I think maybe I'd like to get an ice cream," Layla said.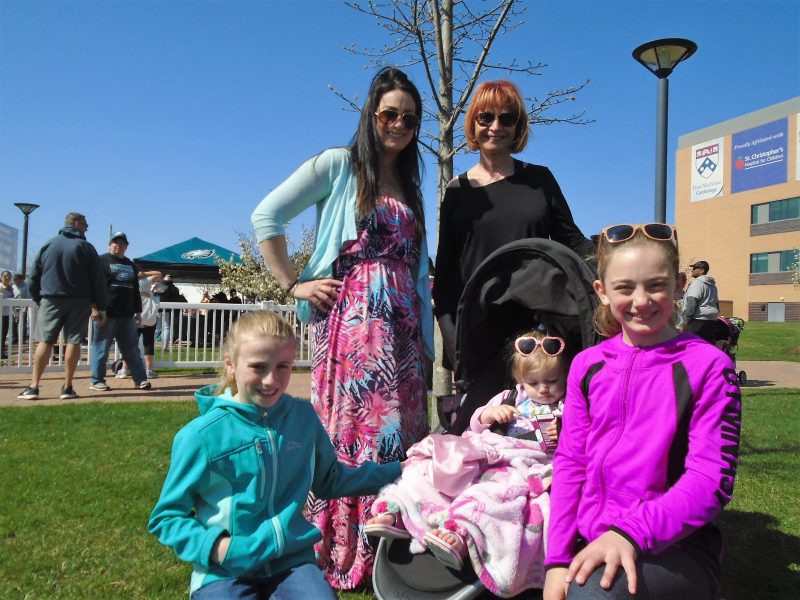 Lillie and Layla went over to meet a K9 named Hemi, a Labrador retriever trained in explosives detection and tracking from the Stockton University Police Department.
Hemi's handler, Sgt. Tracy Stuart, said the department enjoys coming to Bayfest to assist during the huge community event.
"We love our job and we want to make people feel safe," Stuart said.
Stuart gave Hemi a drink from a water bottle, while Lillie and Layla watched and giggled.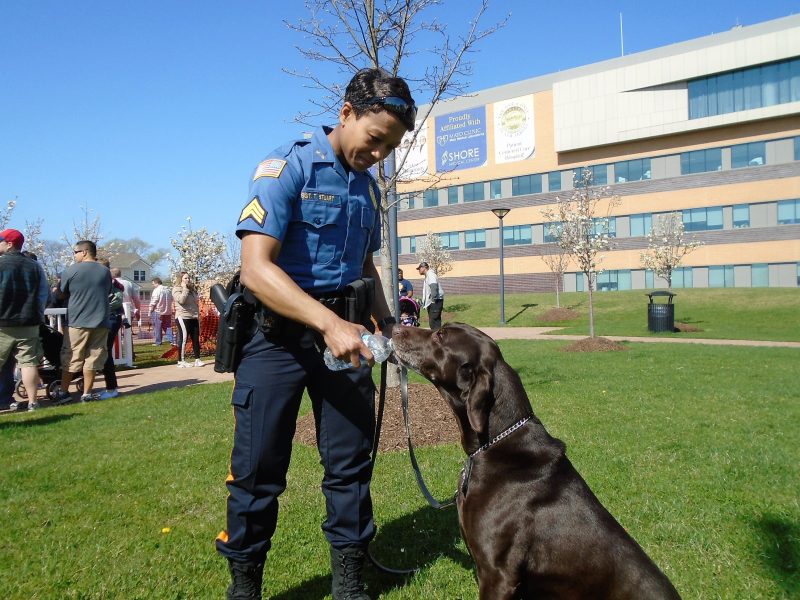 If it was food they wanted, festival goers had a selection to choose from. They lined up at the different food vendors to purchase some goodies. Fries, pizza, cold drinks and sweets were the crowd pleasers, while other people opted to do some shopping.
The Ventura sisters, Madison, 13, and Meghan 11, of Ventnor, stopped at Gourmet Creations to try some cilantro and ranch dip. They had some fun testing out the different flavors, before they went on to peruse some other tables.
Jim and Emily Gray, of Somers Point, lucked out.
"We usually have to work," Jim Gray said. "We were both off today. It is an awesome day. The weather is great."
The Grays pushed their 7-month-old son Maverick leisurely through the crowd.
"It is a fun way to spend the day," Emily Gray said.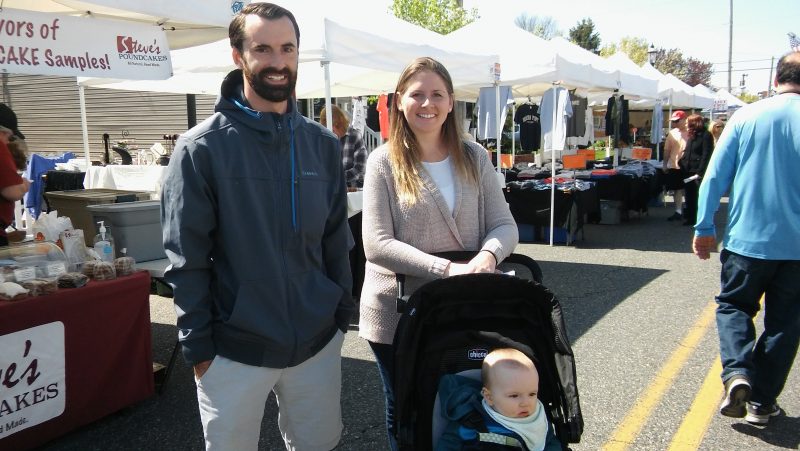 The mayor said festival, which was from 10 a.m. to 5 p.m., was one of the best Bayfests in recent years.
"The fabulous weather, the addition of the Eagles, Mummers and other attractions, made it an outstanding, fun time for all," Glasser said.
The event was sponsored by WAYV and Shore Medical Center.