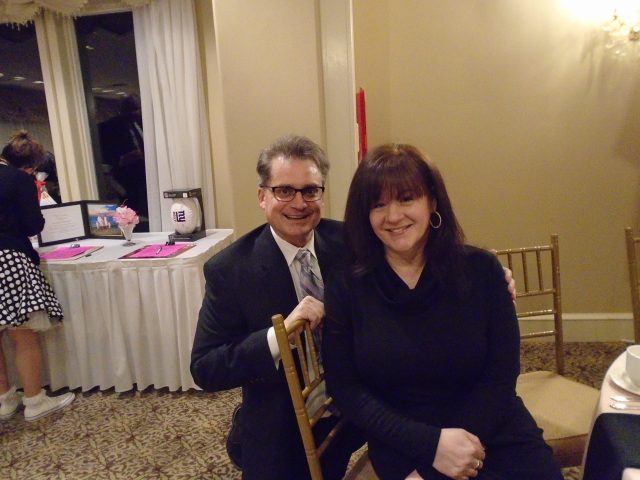 By Maddy Vitale
Brian Cahill, marketing director at Shore Medical Center, is used to being behind the scenes. He and his team promote the hospital and shine a light on the positive work that the staff does for patients and the community.
So, for Cahill to have the spotlight on him, it was nothing less than strange. The 47-year-old married father of three was honored Saturday night for his work in the healthcare industry by the Somers Point Foundation for Education during the 24th dinner gala at Greate Bay Country Club in Somers Point.
He was nominated for the award by David Hughes, Shore's chief financial and development officer, who worked with Cahill prior in the casino industry.
"When Dave (Hughes) had called and let me know, I was extremely flattered," Cahill explained in an interview. "I am extremely honored by this. We do the best job we can for the people taking care of our patients."
Hughes presented Cahill with his award and made some glowing remarks about him while addressing the audience. He described Cahill as someone who gets the job done.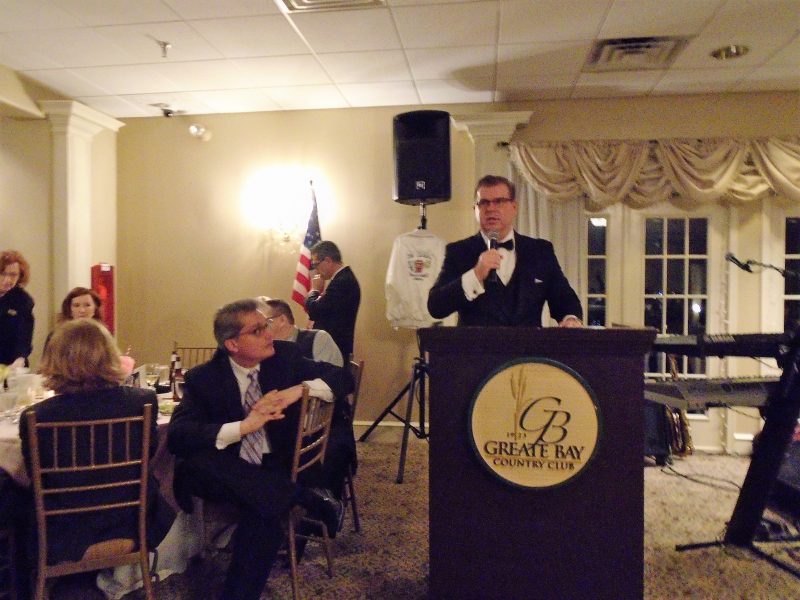 "I knew Brian was good. But I never knew he was great," Hughes said. "When it comes time to step up to the plate, you do. When it came time to bring a farmers market, Brian was there. When it came time for so many events, Brian was there. I can always count on you."
Cahill thanked Hughes, saying that he is so appreciative of the award.
He then turned to his wife and his twin sons: "Jennifer, I love you from the bottom of my heart. My boys, you inspire me every day," Cahill said. "I am very fortunate and privileged to represent Shore Medical Center. This is a wonderful place to work."
Cahill said his goal is to make his marketing colleagues, Beth Ann Spiegel and Joe Hilbert, laugh at least once a day.
"The relationships he builds are amazing," Spiegel said. "He gets along so well with so many people. His energy is contagious."
The marketing pro attributes much of his success to his team, his family, and a little to himself.
"I've always been about how you measure your success. Our big focus is on digital marketing. I admit, I do get a thrill out of seeing the click-through rates on our email ads and banner ads. I have an analytical mind in a career path that is typically all about creativity. I think that is what it is all about. How can you be creative and effective and be able to measure the results of your work?"
The marketing trio sends out press releases, highlighting employees who aren't always noticed in the medical field. Often, they are support staff for Shore's physicians. Cahill said it is all about one team. And everyone should be credited for the work that they do.
Cahill joined Shore Medical Center 3½ years ago. Prior to that he spent 16 years in the casino industry.
"The No. 1 priority at the casinos was generating revenue and operating profit margins," Cahill explained.
In stark contrast is the world of the healthcare industry at Shore Medical Center, where treating people with respect and caring for patients are the main priorities, Cahill said.
"That was a shift for me," he explained. "While we certainly are financially responsible, the focus is on the patient and helping people, not on the percentage of revenue."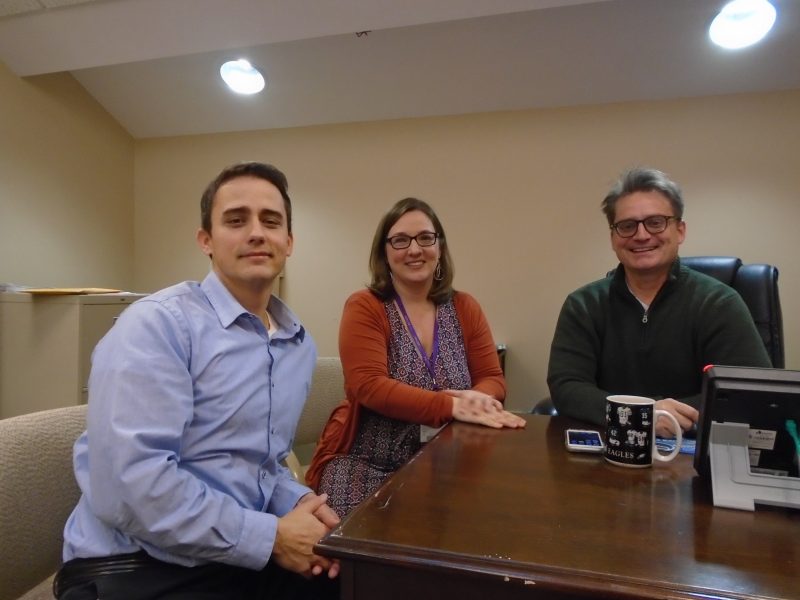 Since working for Shore Medical Center, Cahill has been instrumental in projects including the farmers market, patriotic tribute and craft fair. He also was involved with projects that helped the hospital and the city, including a weed cleanup at the Somers Point Senior Center. He is also a founding member of Somers Point-Community First, a volunteer organization for the betterment of the city.
In his career in the casino world, he worked on some major events, and created quite a few, including the first Boogie Nights dance club and first beach bar.
"It was always about brand awareness, about generating exposure. It was always about making money," Cahill said.
It took a while getting used to working in an environment in which money wasn't the main motivator. He no longer works around the clock, either. While at the casinos, Cahill, who lives in Washington Township, worked many 12 hours days or more.
Cahill, who loves to work, also is very dedicated to his family. His 16-year-old twins, Andy and Brad, his oldest son, Jack, 18, and his wife, Jennifer, of nearly 23 years, like the fact that he is spending more time at home.
"This job allows me to have more time with family," Cahill said. "We go to the gym with the kids. I am in a good place workwise and family wise."
Jennifer remarked about her husband receiving his award. "I'm proud of him. He deserves it. He does a lot. He always likes to please people and always thinks about others before himself."
Spending fewer hours on the job, he has found time for another passion – teaching. He is an adjunct professor at Stockton University's School of Business and loves it.
Some things in life can surprise you. For Cahill, working in the competitive casino industry did not stress him nearly as much as his concerns over speaking with top doctors.
"The thought of having to talk with physicians, I think I was more nervous than when I spoke with Evander Holyfield and Don King," Cahill said of a boxing match he set up at a former casino. "I was so pleasantly surprised, all of my interactions with physicians are pleasant. I've even developed friendships with them."
And while he admits he had some fun working in the casinos, he seems to have found a love and a niche in the hospital industry.
"When I think about the physicians, nurses and support staff, everyone cares about doing the right thing. It is organizational-wide. It comes from senior leadership," Cahill said. "If you don't have that mindset, you don't belong here. It is a privilege and a pleasure to be able to support those taking care of patients through marketing. We are the ones who get to tell their story."
Shore Medical Center sponsored the event.
In addition to Cahill, other award recipients were as follows;
Game Changer -Thomas Baruffi, interim superintendent Somers Point School District
Education – Susan Daub-Longo, 5th Grade Teacher
Community – James Dalfonso, Chairman for Gateway Playhouse
Honorary Alumnus – Dr. Peter Frisko, Retired Optometrist
Business Distinguished Alumni – Gregory & Walter Gregory, Gregory's Bar & Restaurant
Arts & Humanities Distinguished Alumnus– Julia Gall, Accessories Director for Marie Claire Magazine.