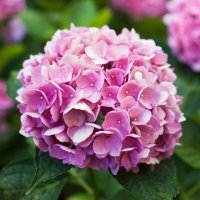 Buyse, Marie A. (nee Becker) 58 of Petersburg, NJ passed away on January 9, 2018 at her home.
Born in Darby, PA, she had been a Petersburg resident for 35 years. She worked as a Secretary for Shore Medical Center in Somers Point, NJ for ten years and was a volunteer with the hospital pet therapy program.
Marie was a member of the Mother's Club in Ocean City and St. Maximilian Kolbe Parish in Marmora where she served as a CCD Assistant Teacher.
Surviving are her husband, Larry Buyse of Petersburg, NJ, three sons, Nicholas of Twin Falls, ID, Jeffrey and Louis both of Petersburg. Also surviving are her father, Frederick Becker of Petersburg, NJ, and her siblings, Frederick Becker of Ocean View, NJ, Karl Becker of Manasquan, NJ, Pauline Roats (Richard) of Brielle, NJ, Karin Stanton (Michael) of Marmora, NJ, Ernest Becker of Greenfield, NJ, Erich Becker of Greenfield, NJ,  Cheryl Weigel (Henry) of Petersburg, NJ, Laura Solomon (David) of Ewing, NJ, Kurt Becker of Brielle, NJ, Paul Becker of Petersburg, NJ, Louis Becker of Ocean City and Robert Becker of Philadelphia, PA. She was predeceased by her mother Marie Becker.
A Memorial Mass will be offered Friday, January 19, 2018 at 11 o'clock from the Church of the Resurrection of St. Maximilian Kolbe Parish, 200 West Tuckahoe Road, Marmora, NJ where friends may call from half past nine o'clock until the time of mass. Burial is private.
Memorial contributions in her memory may be made to St. Casimir Thrift Shop, 304 Clay Street, Woodbine, NJ 08270.
For condolences to the family, visit www.godfreyfuneralhome.com.